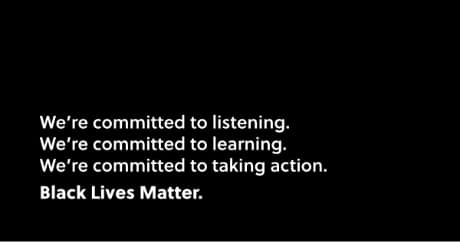 At aware3, we stand in solidarity with the Black community because Black Lives Matter. We are using our voice to pursue racial justice so that we can truly be All Together Now, as our tagline states. We will not get it perfect, but we choose to not be silent. Hearing the voices of the Black community, including our colleagues, customers, and industry leaders, is our first step. We are taking the posture of listening and educating ourselves.
Additionally, financial support builds momentum. Aware3 is donating to Thelma's Kitchen, an organization that spearheads reconciliation work in our Kansas City community. Many of our employees have also personally given to organizations such as Color of Change, Movement Voter Project, and Showing Up for Racial Justice. We are matching each of their donations. While we understand it is just one drop in the bucket, our team is committed to doing our part.
Ultimately, we believe transformation happens at a local level. Entering a career in technology, communications, and/or the nonprofit sector is contingent upon exposure and accessibility to these industries. We have a responsibility to create space in our industry for Black dreamers, developers, and communicators to join in building technology that grows communities. We are beginning the work of carrying our weight thoughtfully.
Let's commit to running the race. The work of antiracism and the pursuit of justice are the only way to, one day, celebrate being All Together Now.
With great hope,
aware3