In 2013, we saw an opportunity to use our gifts to strengthen church communities. To make participation easier. To extend engagement beyond Sunday. We merged our big tech experience and our deep love for community to build tech that activates real-world relationships.
From day one, we have created ways to help churches engage anytime, anywhere. Over the years, we have innovated and combined our tech, transforming it into aware3 as the platform is known today. Digital + physical, member + leader, engagement + insights… every day, we seek to facilitate togetherness in some way.
As we look to the future, we see church communities that are stronger than ever. Whether through a digital or physical experience, we believe engagement is the core of a thriving community. That means activating church members, empowering leaders, and delivering a best-in-class engagement experience.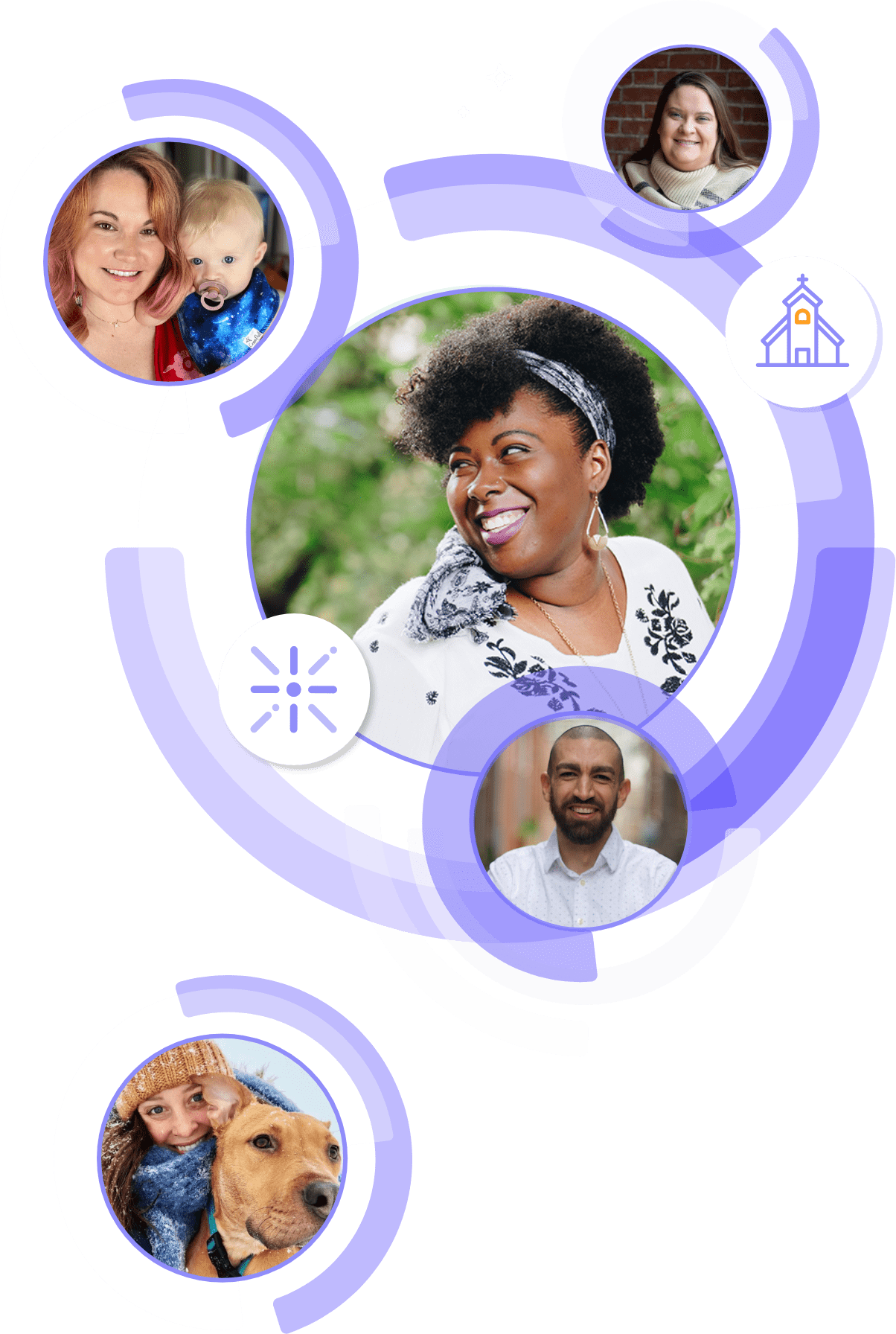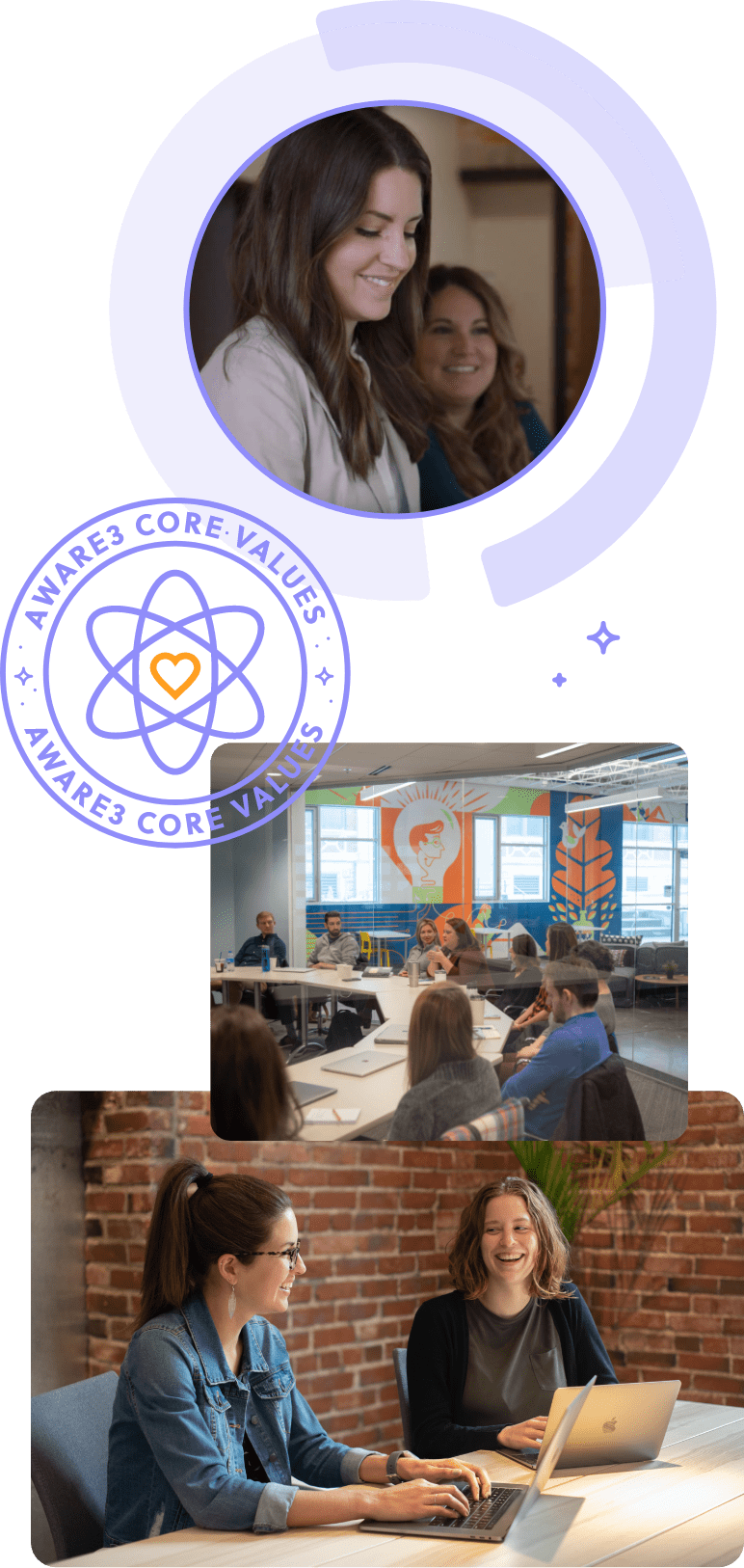 Doing big things, together.
Our values fuel everything we do. Born in Kansas City, we take the Midwest mindset to heart. For us, that means not only building a platform that activates real-world relationships, but also creating meaningful partnerships with the churches we serve.
Here's the imprint we hope to leave on everything we touch:
Togetherness
Togetherness is powerful. Through collaboration, support, and plenty of fun along the way, our team does big things for communities around the world.

Grit & Passion
Hustle is in our DNA. Fueled by a healthy mix of grit and passion, we get it done. And we celebrate our wins loud and proud, but always remain grounded and grateful.

Integrity
Be good to yourself and to others. Be honest. Do what you say, say what you do. Own your path and keep it real.
Transformation
Let's build the best possible future for our partners and ourselves. Got an idea? Run with it. Doesn't work out? Great, we're one step closer to something that does.
Vulnerability
Don't be afraid to let others see YOU. Be courageous in knowing that we're all taking that leap, and we rally around each other no matter what.
Behind Together+ is an awesome team of developers, engagement specialists, designers, and success coaches. We bring all kinds of talents and perspectives together to support churches from every angle.
Now mostly remote, our culture is alive and well through virtual hangouts and Slack threads full of stories, encouragement, and sparkle GIFS. Whether we're in person or at home, we're always cheering each other on and growing together.
We feel fortunate to get to do what we do every day. Our team loves helping churches like yours leverage technology to grow and create meaningful relationships.
Our hope is to build a bridge that connects your people, helps your church overcome barriers, and paves the way for your healthiest congregation ever. And at every stage, we'll be there every step of the way.
After all, the journey's better together.