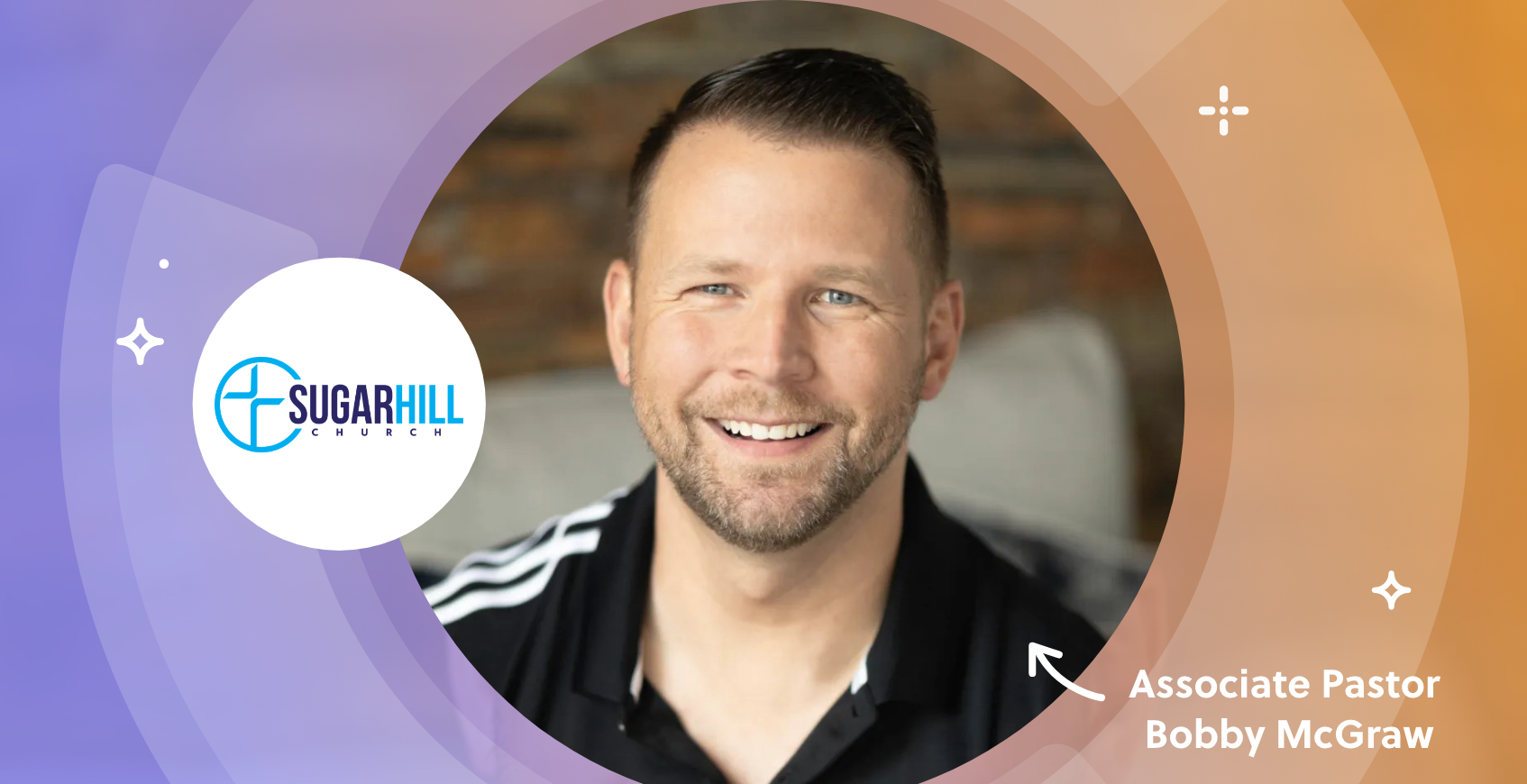 New Perspectives In Giving Strategy: Removing Obstacles To Light The Way
When giving became more accessible and visible for members using mobile, Sugar Hill Church saw their giving strategy and engagement soar to new heights.
A few years ago, Bobby McGraw, Executive Pastor at Sugar Hill Church, noticed new believers in his congregation had a different background and understanding of giving.
"I grew up in a church where it was assumed you were just supposed to give. So when it came time to give during the service, hardly anything was said about it. What I've found is not everyone's grown up in that environment. New believers we're reaching in our community don't come from that background, so assuming they know how to give is setting ourselves up for frustration and failure."
With this in mind, Bobby considered a new approach to their giving strategy: Simply talking about it in church. At the same time, "constantly readdressing, what does 'online' look like for us?" is a question Bobby said his church asks, including when it comes to their giving strategy.

By focusing on using their mobile app to connect with their people + taking an authentic lead on a conversation many church leaders ignore, Sugar Hill saw an uptick in their giving and engagement.
"Several years ago when we first partnered with aware3 and started building our app we realized that giving via mobile is a powerful way for people to engage. In every other part of their life they've got their mobile devices out—they're watching YouTube videos, they're registering their child for school, they're doing all these things. So why not meet them where they're at and figure out a way to make it simple for them to do something that's really important?" Bobby shared.
But it wasn't just about embracing technology that made a difference in their giving strategy, it was also about communication—talking openly and honestly about giving. In this approach they coined it "Giving Talks"—a regular part of their Sunday service now. "The more we talk about it and keep it visible, the more engaged [our members] have been."

From Bobby's perspective, giving is simply another area the church can offer effective discipleship. "[We thought] why in the world wouldn't we disciple people in the area of giving? Jesus himself talks so much about finances and what people do with what they have. So for us to ignore that or to not talk about it is giving up an opportunity to walk with people. What we've tried to do is: every time we have a time of giving we connect it to something bigger. We talk about the changes we've made in the last 7 days from people's ability to give."
When you remove barriers for your people, provide consistent, authentic communication, and offer clarity on the impact of their generosity, people notice.
"Over 60% of people give through the app now. More people are starting to select recurring giving," Bobby said.

"Giving Talks is a simple but powerful way to connect with people 52 Sundays a year. If you just do one or a couple I don't think it makes a big difference. But it's that regularity that creates a culture of giving."
From Bobby's inspiring, refreshing approach and testimony we can see that identifying + eliminating barriers for your members can make a huge difference in the way they not only engage with the church but how they support it. Sometimes the most effective approach to increase giving or engagement isn't complicated at all: it comes down to leading from an authentic place and finding genuine ways to connect with your people.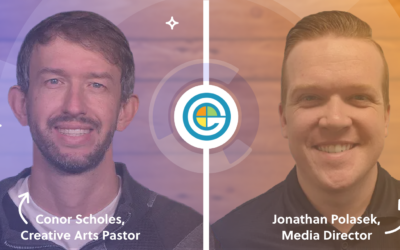 Using new communication tools isn't just about efficiency, it's about finding fresh ways to help your members stay connected + deepen their faithOverviewAt The Gathering Baptist Church, Conor Scholes, Creative Arts Pastor, and Jonathan Polasek, Media Director, are...
read more