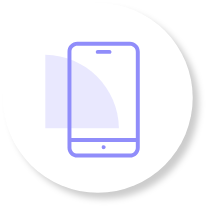 It's your church. From anywhere.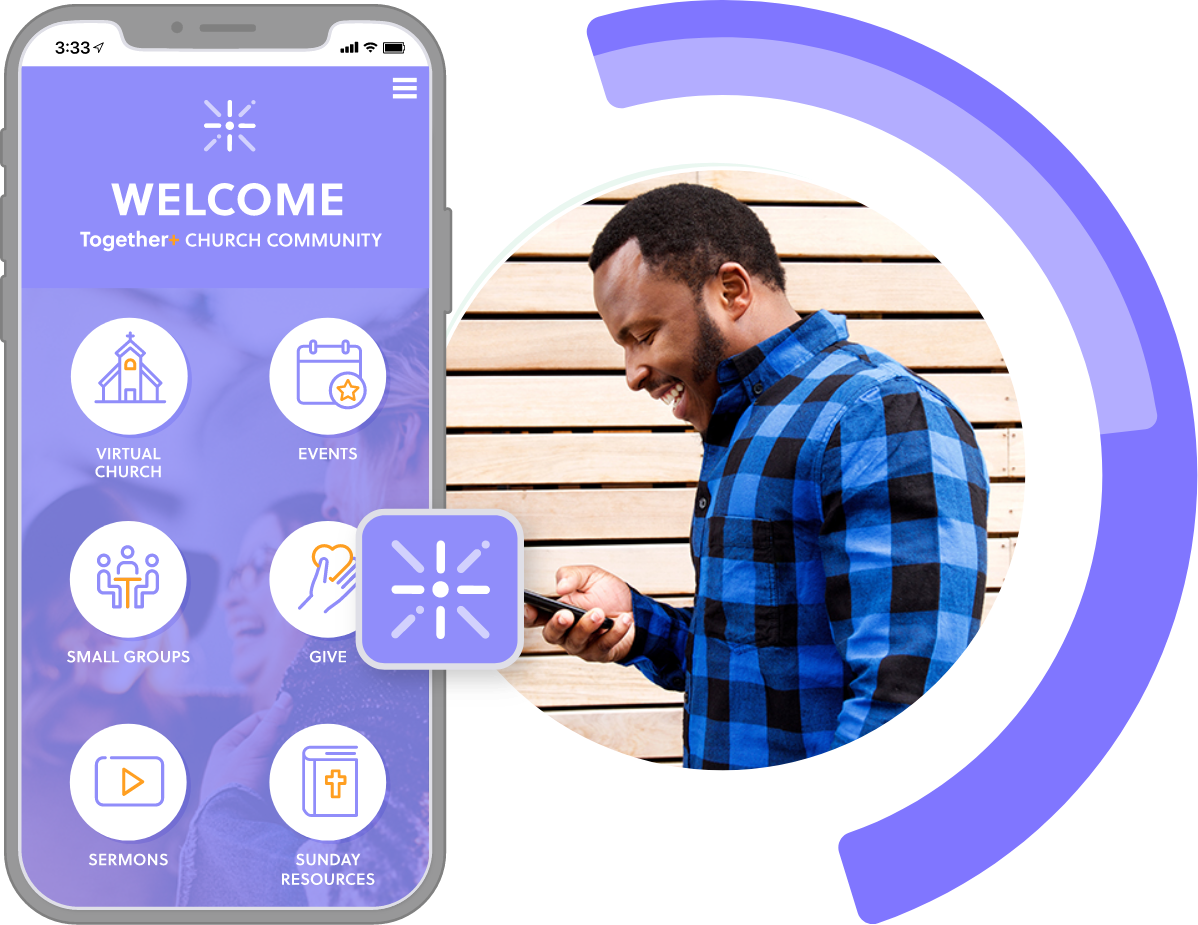 Your app and website have different purposes.

Engagement tool
For members
Personalized experience where
members can stay up to date,
interact, and participate.
 Marketing Tool
Mainly for visitors
Quick, high-level info like name
& mission, services times, etc.
Put simply, websites are universal. Apps are personal.
Unlike some apps, your members will search and see your church's name in the app store, not another company's. Instead of a cumbersome login process, they'll be met with your church's familiar logo, colors, photography, and personalized features.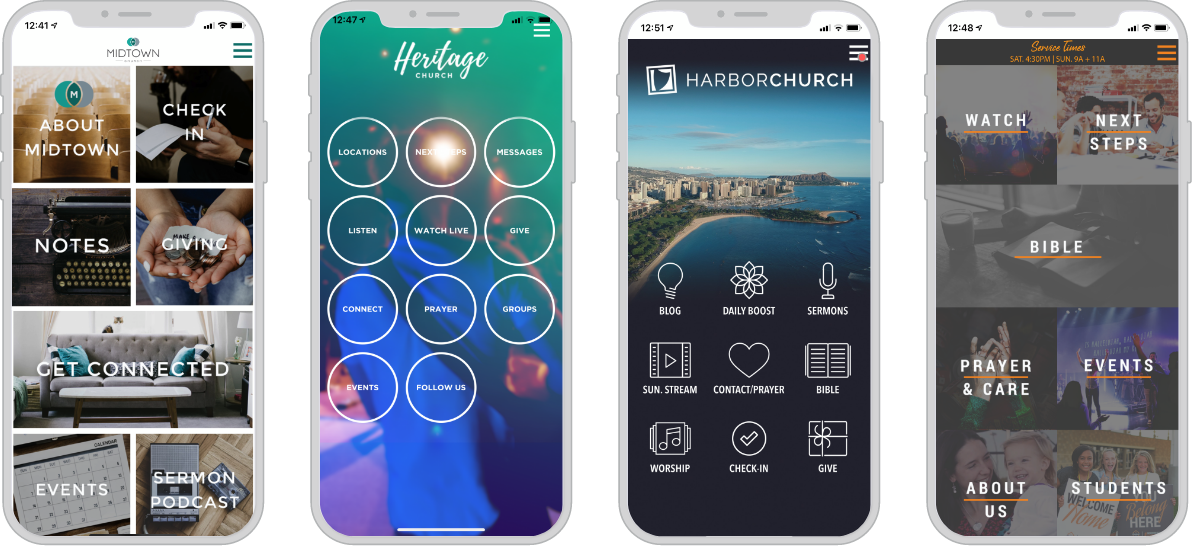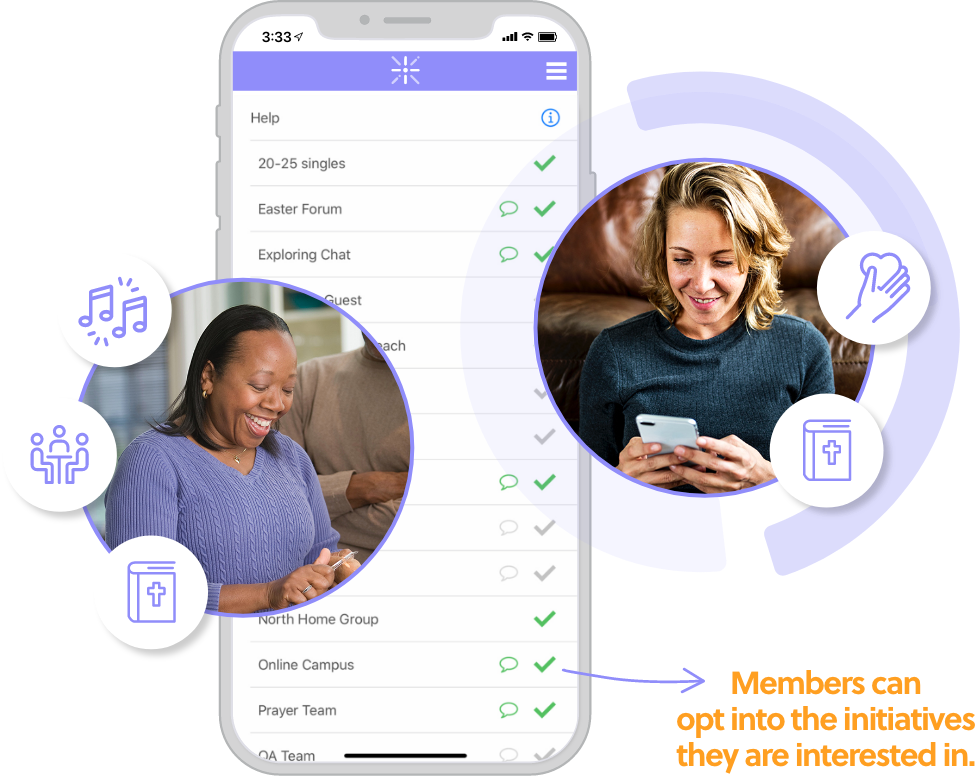 Members can align their app with their faith journey.
From the get-go, your members can personalize their experience with individual profiles and interests that allow them to connect with the groups and initiatives they're passionate about.
Plus, admin and staff will be able to learn from member profiles, activity, and interests as well as target communications and calls to action.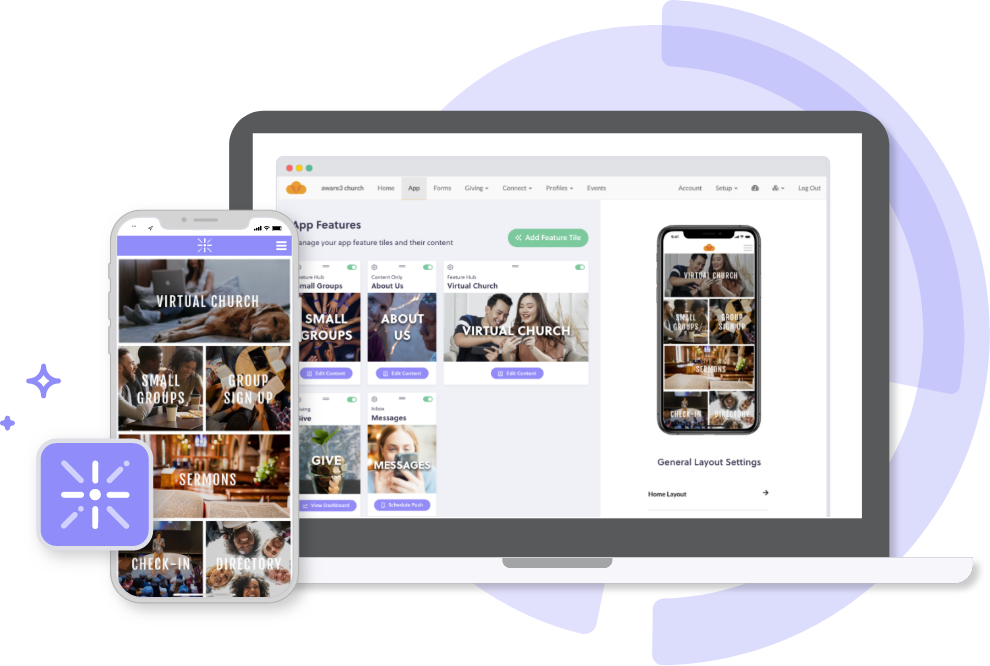 Your bridge to
Engagement.
Taking your people from bystander to engaged member.
SEE WHAT

Together

+

CHURCH MOBILE APP CAN DO FOR YOUR CHURCH.
Reach them right when you need to.
Need to send an event reminder? Looking for more volunteers? Whatever the need, push messages will get the right message and next steps to the right people in real-time.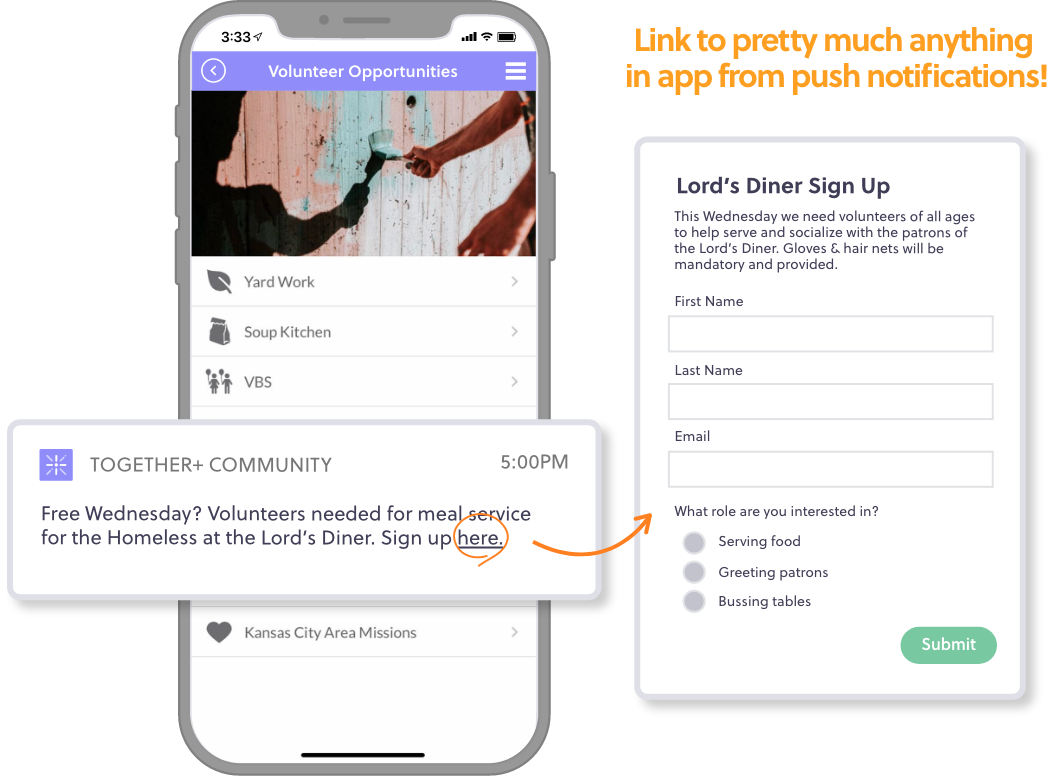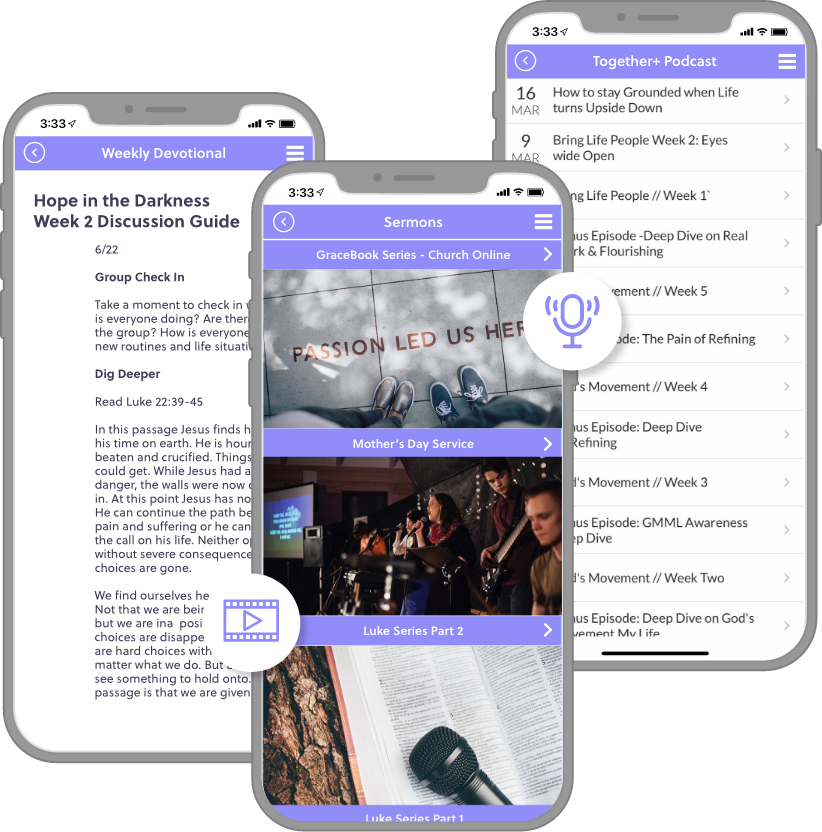 Inspire, educate, & connect anywhere, anytime.
From virtual church to playlists & podcasts to sermon notes, your members will be able to connect with the message and mission every day of the week.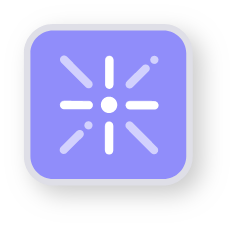 Download Together+ Demo App
Take it for a test drive, check out features, and get inspired.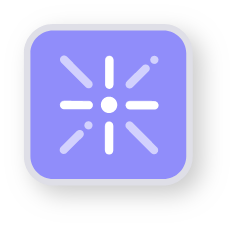 Download Together+ Demo App
Take it for a test drive, check out features, and get inspired.
I'd like to explore with: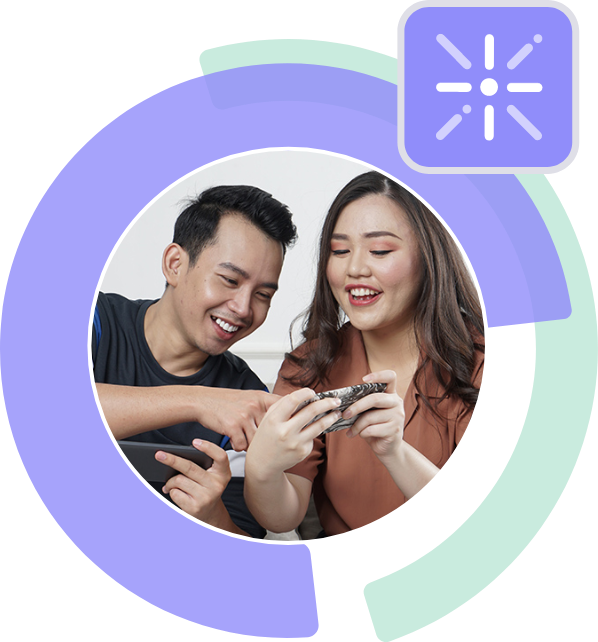 Tons of examples
& inspiration.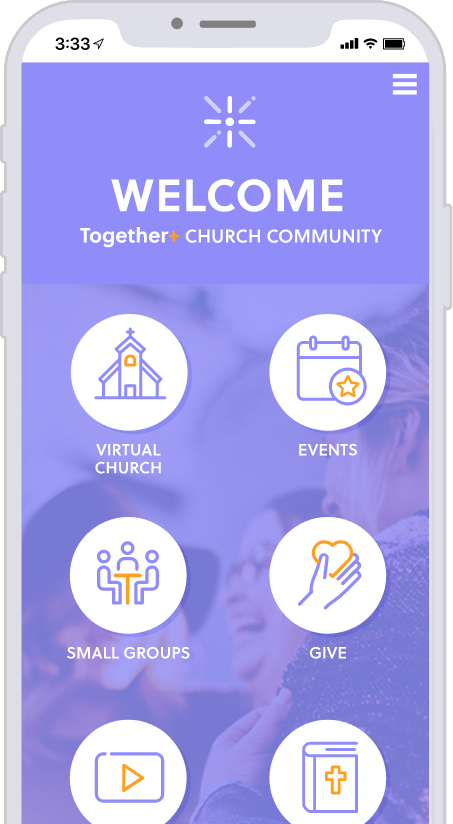 Get weekly reminders,
tips & tricks.