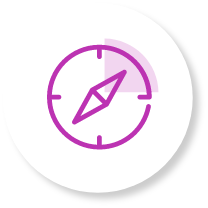 Use data + insights as your compass to learn about and connect with your members every step of the way.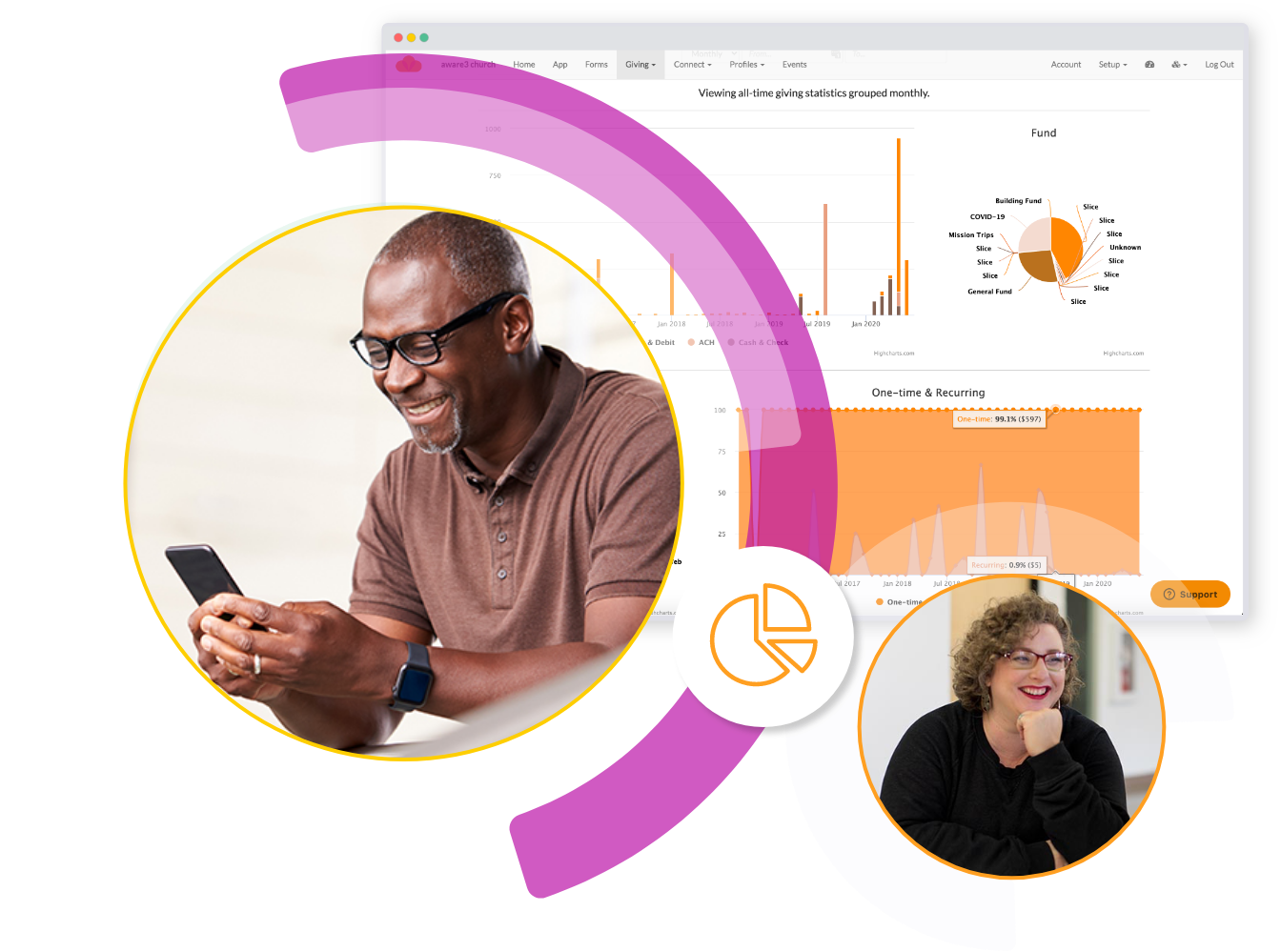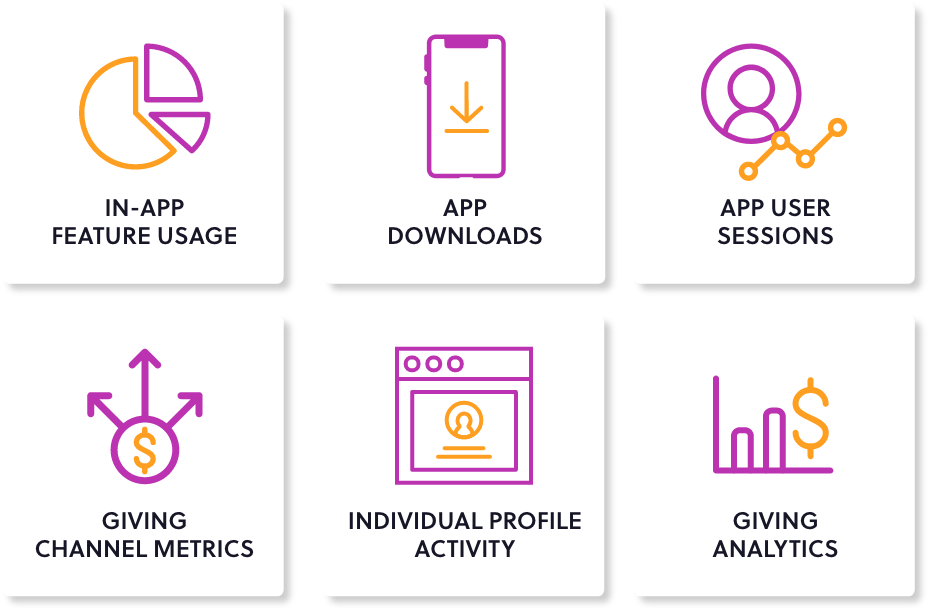 Focus on things that work, not waste time.
No more planning in the dark. With giving, feature, and engagement data, you can get targeted with your ministry strategy. See what's getting traction and keep the ball rolling or find out what's falling flat and pivot where needed. Actionable data and analytics uncover opportunities and allow you to make more informed, confident decisions.
Accurate, real-time data to drive what you're doing.
Intuitive Dashboards track, break down, and display key analytics, insights, and trends about a specific area of your church from one place. Understand your impact and see opportunities in the moment and over time with metrics like app sessions & downloads, giving channels, interests, feature usage, and more.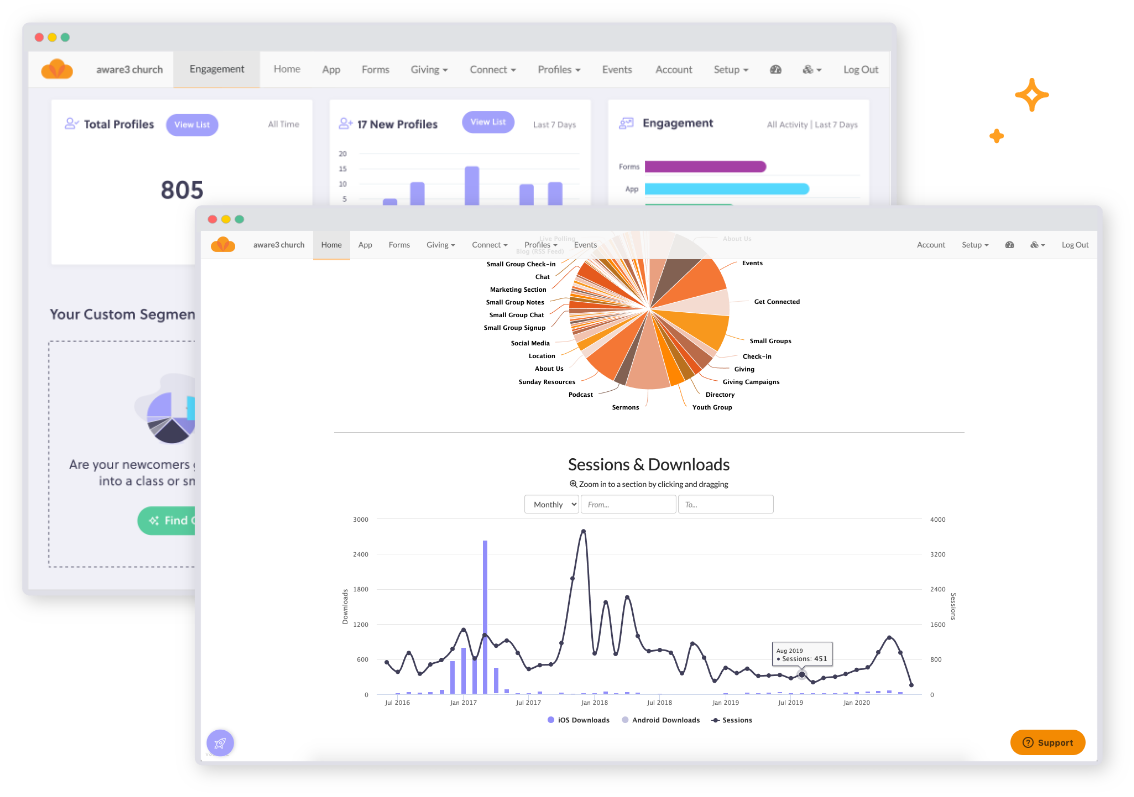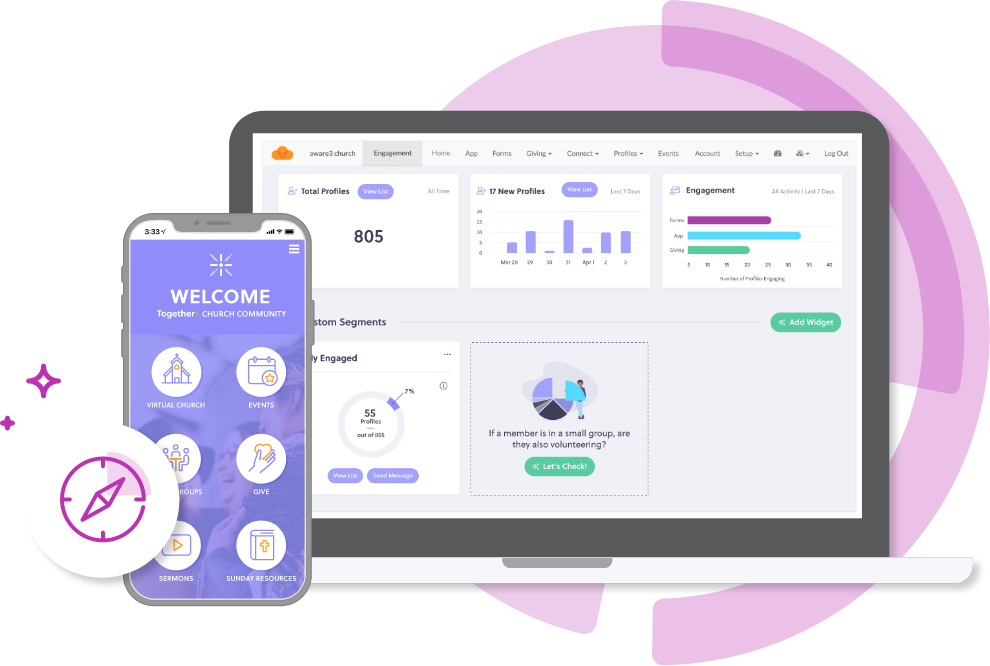 To lead the way,
you need a compass.
It's easier to move forward when you know where to go.
SEE HOW 

Together

+

ENGAGEMENT INSIGHTS CAN TRANSFORM YOUR CHURCH.

ENGAGEMENT DASHBOARD – Coming Soon!
Peel back the layers of engagement like never before.
We're taking a squeegee to engagement. Once nebulous and hard to track, our new engagement dashboard will show you actionable insights on specific pockets of people. Dive deep into one area like giving, or see where multiple segments overlap like give + volunteering. Stay tuned!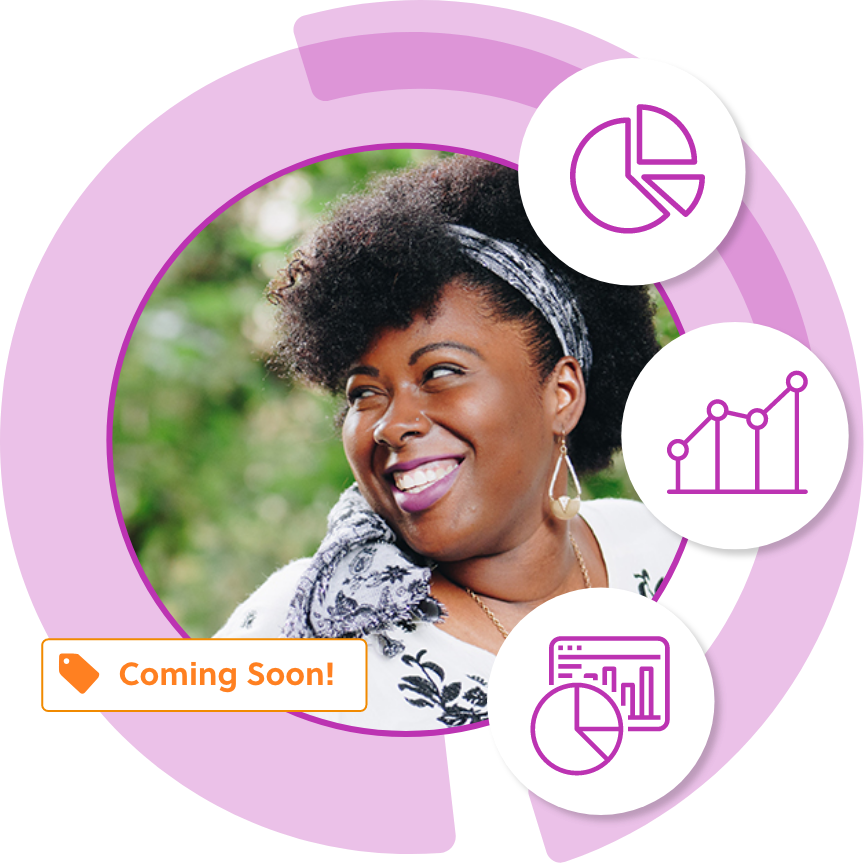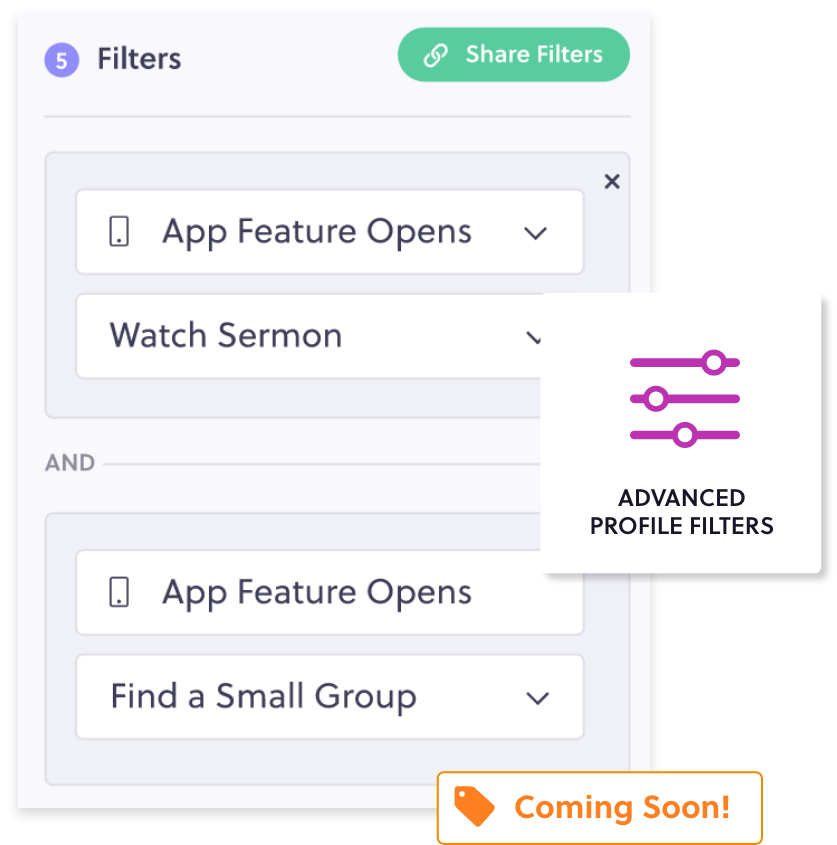 ADVANCED PEOPLE FILTERING – Coming Soon!   
Filtering for stronger insights.
Advanced activity filters let you layer your searchers in order to pinpoint a specific group of people based on their engagement level. Here's an example:
People who filled out a connection card + have given a gift + people who took sermon notes
Use People filters to bring to light who your new and active participants are, who may be interested in volunteering or leading a group, people on the brink of engagement, and even those falling behind.