"It's got to come from the top down. The pastor is the key and if it doesn't come from him, if he doesn't push it, if he doesn't believe that volunteering or serving is important, then it's not going to happen."
– Kay, West Conroe Church
You likely already know the mission for your church but do you know what your vision is? And how can you figure it out so you can engage your members, build a stronger community, increase participation, and lead your people deeper into their faith?
First, let's understand why vision is important. Your vision is different from your church's mission. Vision creates confidence not only within yourself and your ability to lead effectively but it uplifts the entire congregation. It inspires your community to look deep within themselves, connect with others in the church, and strengthen their spiritual path. When you have a clear vision your confidence inspires and motivates others to find their calling to serve.Like Brittani from West Conroe Church shared,
"A community takes care of each other and that's where that volunteer
heart comes from—is from everyone doing it."
Your vision = what your mission looks like when it's lived out
in your church and within your community.
Step One: Take inventory on where you are now.
What are 5 words that describe your church?
Step Two: Dig deep + reflect
What are your unique gifts? What do you sense in your heart is something special you offer to your community? Where do you get a sense of peace? Write down what comes to mind.
Step Three: Find the "Why"
What are 3 things that motivate you to lead every day? What excites you to help others build community, strengthen their faith, and serve their community?
Step Four: The obstacle is the way 🕯️ Identify the barriers holding you back
Oftentimes, we operate and make decisions with a fixed mindset—resistant to change, afraid to consider other perspectives or try something new if it seems unfamiliar or too risky. We do this because it seems like the safest option. But leading with fear not only limits yourself—it inhibits the overall impact of your congregation.

To channel what's inside + cast your vision to your people you must move into a growth mindset—a path of learning and growth that embraces challenges, persists in the midst of frustration and failure, and overcomes deficiencies instead of trying to hide them. 
What are methods or strategies you've been using that don't really seem to be serving you or your people?

Ask yourself, "If I could I would…"

"If I could do ______ and time and money were no issue, what would I do? If I knew I couldn't fail, how would I do things differently to have a stronger impact on my people? What areas in the church would I change to make things better or improve?"

Identify and list any perceived obstacles to growth and what's stopping you from moving forward.
Step Five: Set intentions, create goals + visualize the future
You've taken inventory on yourself, your church, and how you'd like to better align what's in your heart + soul with the actions and engagement of your community. Now it's time to cast your vision.
How do you foresee your vision playing out over the next month, 3 months, 6 months, year +? Dream big while also considering the smaller steps you can take now to light the path to success in achieving your bigger, overarching goals. What follow up steps need to happen for you to reach your goals?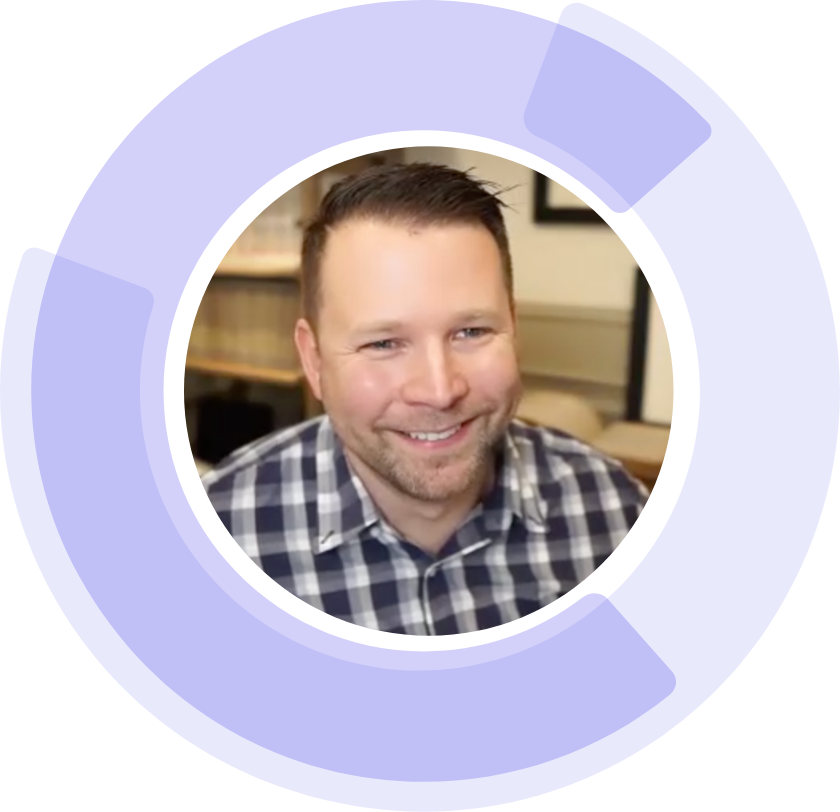 "Focus twice as much on the why instead of the what. Because if we paint
the picture of what could be and should be, if we lead with inspiration and
vision, if we talk about the why, almost any church member will do whatever
it takes if they understand the why and where we're going"
— Executive Pastor, Bobby McGraw of Sugar Hill Church