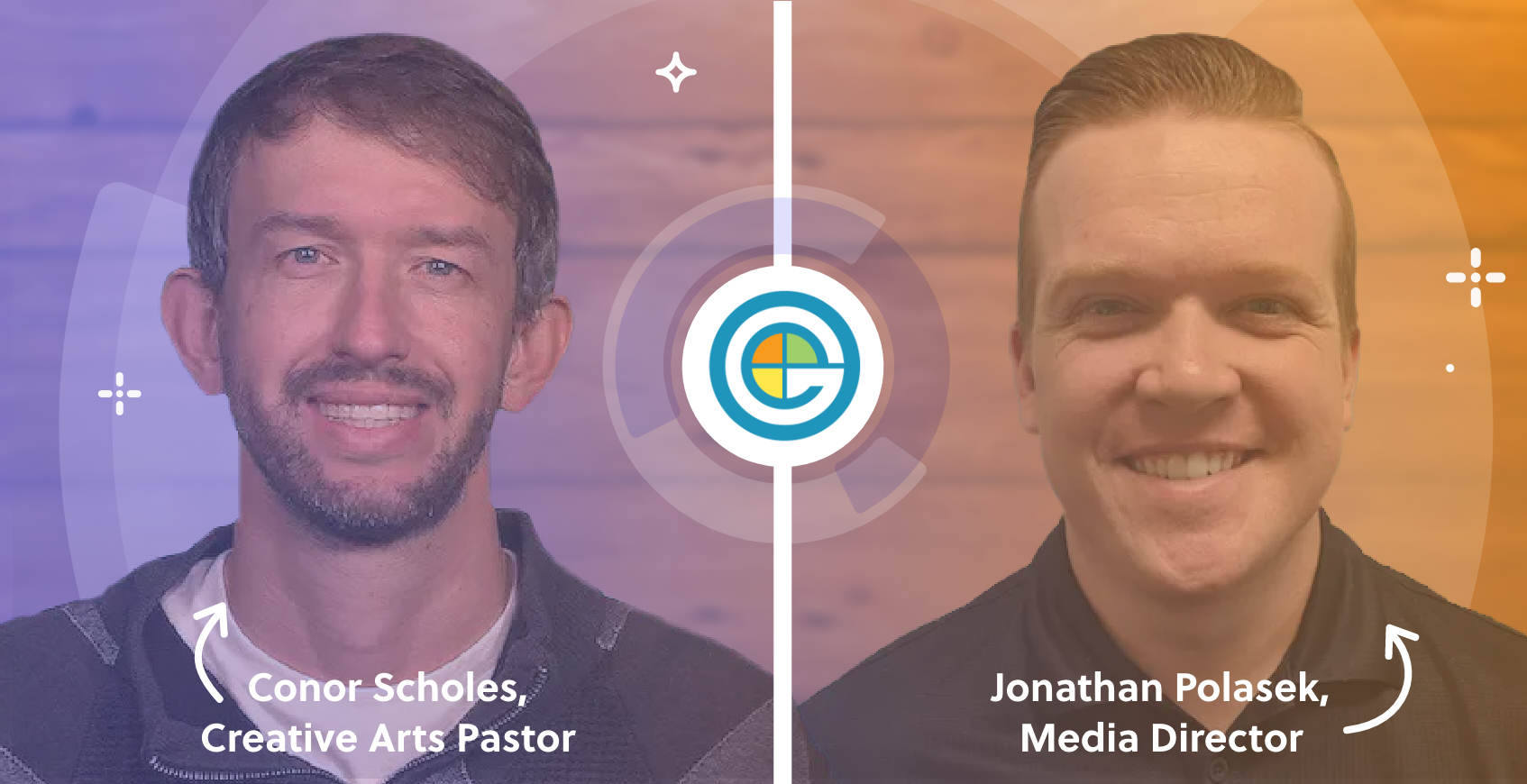 Using new communication tools isn't just about efficiency, it's about finding fresh ways to help your members stay connected + deepen their faith
At The Gathering Baptist Church, Conor Scholes, Creative Arts Pastor, and Jonathan Polasek, Media Director, are always looking for new ways to bridge the distance between church members that come from different generations, socioeconomic backgrounds, and various walks of life in general. Through utilizing Texting + Push Notifications, Forms, and creating a podcast within their Mobile App they found that by taking an innovative approach to their content + messaging strategy they were able to blaze new trails in reaching members of all generations.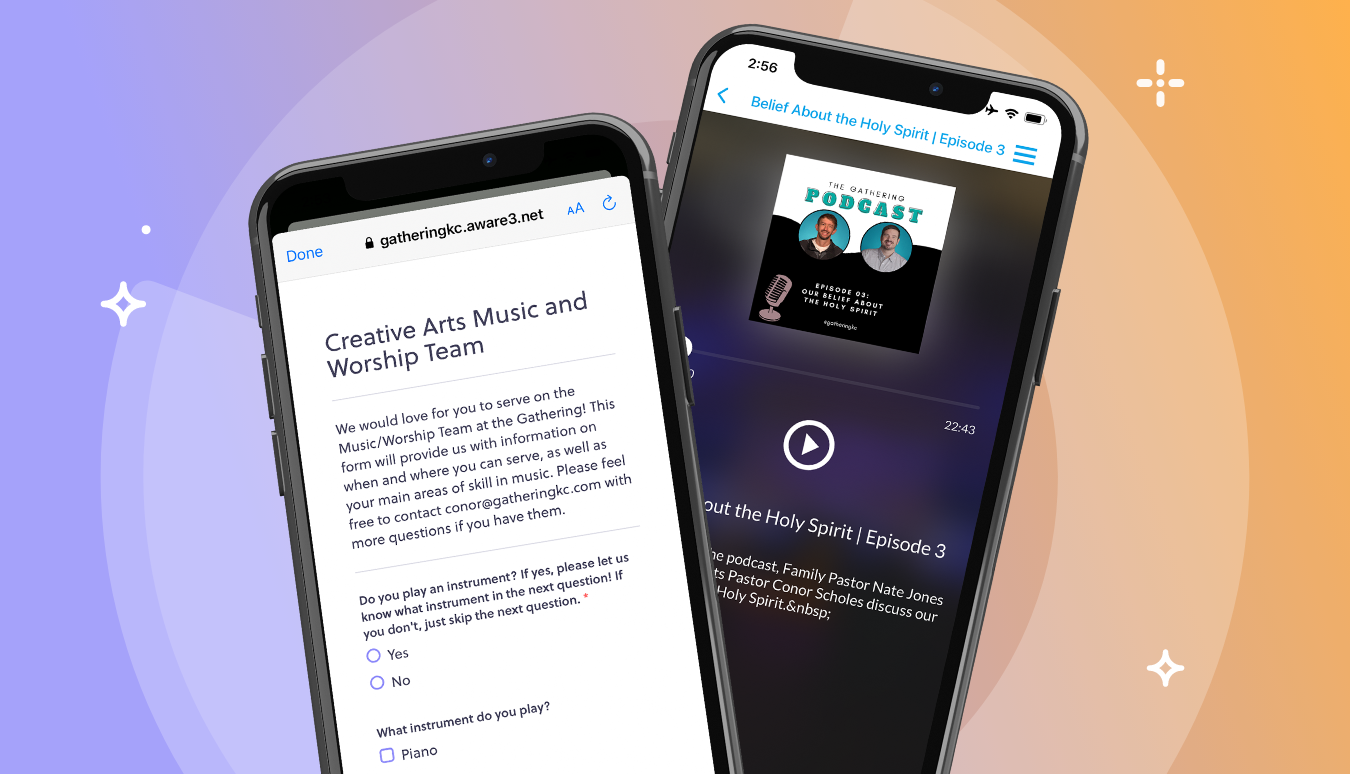 Here's their approach + how they did it:
"For us, it was how can we diversify our communication?" Connor said. "If it's a major thing we're trying to push we do a push notification in the app and over text message. We look at doing 2 a week if we can or around 8-10 a month. Sometimes it's a mission opportunity, other times it's, 'hey, don't forget about our service, we'd love to see you, you can tune into the live stream.' We use it as one of our primary tools of communication because we've found it's pretty effective."
Conor focused on new ways of reaching people where they're immersed the most in the digital world—on their phone— but in a way that could bring them back to their church and community no matter where they were. He found the key to connection and engagement wasn't simply utilizing mobile tools to reach members, but by thoughtfully considering what kind of content and messaging strategy their team was using with those tools to better serve their people.
"[In the app] we try to keep everything fresh. Whenever people go to social media, they don't see the same thing over and over again. They're looking for that new content. So, every now and then, I'll shake up the app tiles. When people open it, they notice it's different. It's not the same thing over and over," he said.
In a similar approach, Jonathan created a podcast within their app that includes episodes with introspective topics for church members to listen to and reflect on as they think about their own faith journey.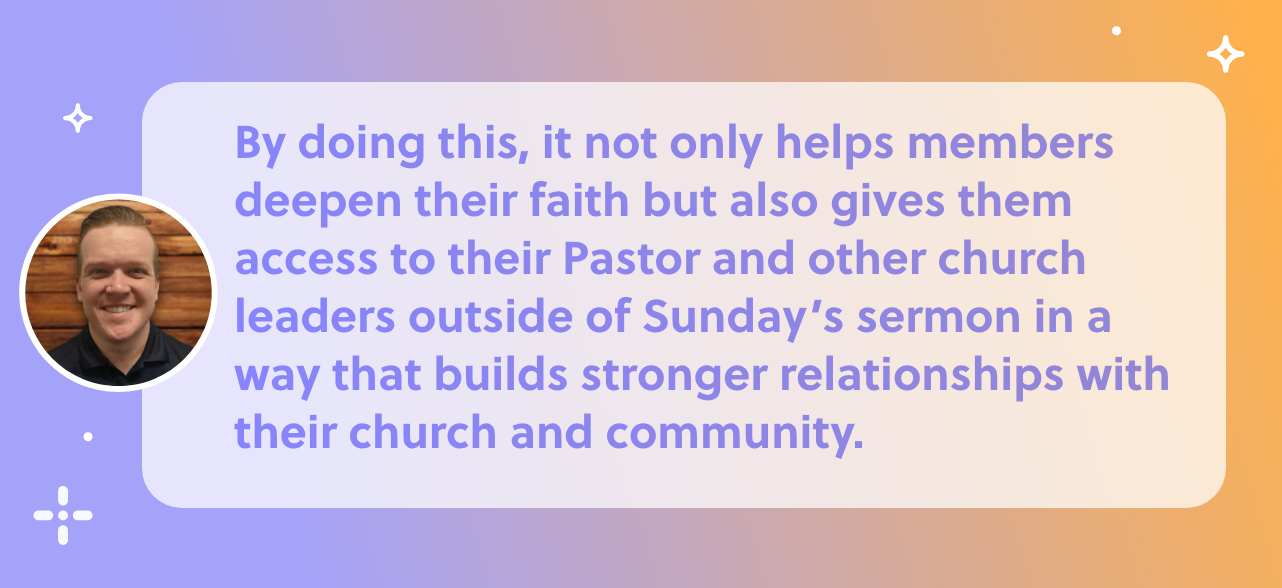 "To know that we could get away from the stage, away from the pulpit to give our guys a platform to talk more about some of these things. Discipleship has been great at our church and that's a foundation that we build upon. But, to be able to have our members and even people outside of our church, that are maybe even shopping for a church to be able to listen and look at the guys on staff, and be able to say, 'Wow, I really like his personality. I think I want to hear him preach,' then there's [an opportunity] for them to both listen to the podcast and listen to [the pastor] preach in the same place in the podcast on the app."
The podcast showed a new way of reaching intergenerational members in unexpected ways. It also gave younger generations new ways of thinking about and exploring their faith.
"Just hearing our people say, 'Hey, I listened to the podcast this week,' and I'm like, 'You are 74 years old and you are, to me, not the target audience. But the fact that you listened and you supported us and you cared enough to take 28 minutes of your time to listen to this—that's a big success to me. Because we do have an older congregation, even just hearing them say that they listened, that's enough of a success story right now for me. Hopefully it continues to make an impact over time," Jonathan shared.
Did you know? Jonathan's podcast episode asking, "What is Evangelical?" is one of the church's most listened to episodes. He created the episode out of a shared curiosity with other Millennial church members on what Evangelical is and what the word means.

Conor's exploration into diversifying ways of communication also proved to be a great way of increasing member engagement.
"I noticed that if we sent out a text, action happened almost immediately. So if we were like 'Hey sign up for service', we'd have 20 or 30 people sign up in the next 5 minutes after the text message hit. As opposed to when an email gets sent maybe only 1 or 2 people respond because they may or may not open that email. For us, we use [texting] as one of our primary modes of communication because it's really effective."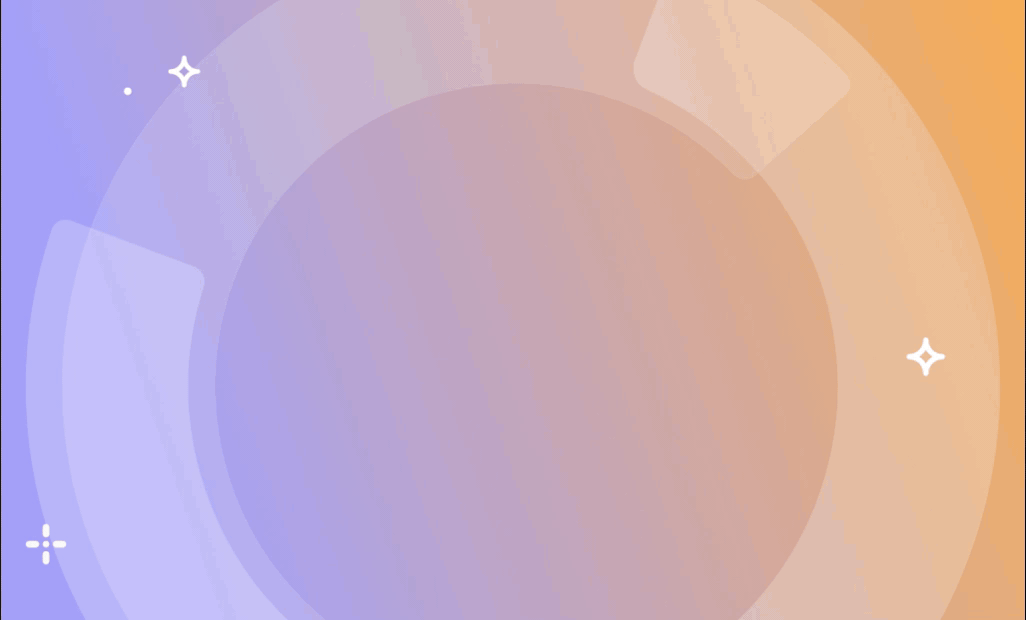 Taking a chance on a modern church engagement strategy and ministering to people where they're at can lead to surprising results. We can see through Conor and Jonathan's experience and testimonials that the types of content they share, the ways they communicate, and keeping their approach fresh can help further deepen members' relationship to both God and their church that goes beyond Sunday's service.
"The best thing that's happened to us since getting our app is to see how people of all ages are able to find something that appeals to them — whether that's texting to give them notifications on what's going on, the livestreamed service they can go in and watch in the app or going back listening to the service on the podcast in the app. There's something for everyone. I think that's one of the great things about the app for us."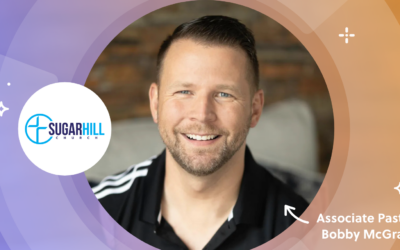 New Perspectives In Giving Strategy: Removing Obstacles To Light The WayWhen giving became more accessible and visible for members using mobile, Sugar Hill Church saw their giving strategy and engagement soar to new heights. OverviewA few years ago, Bobby McGraw,...
read more