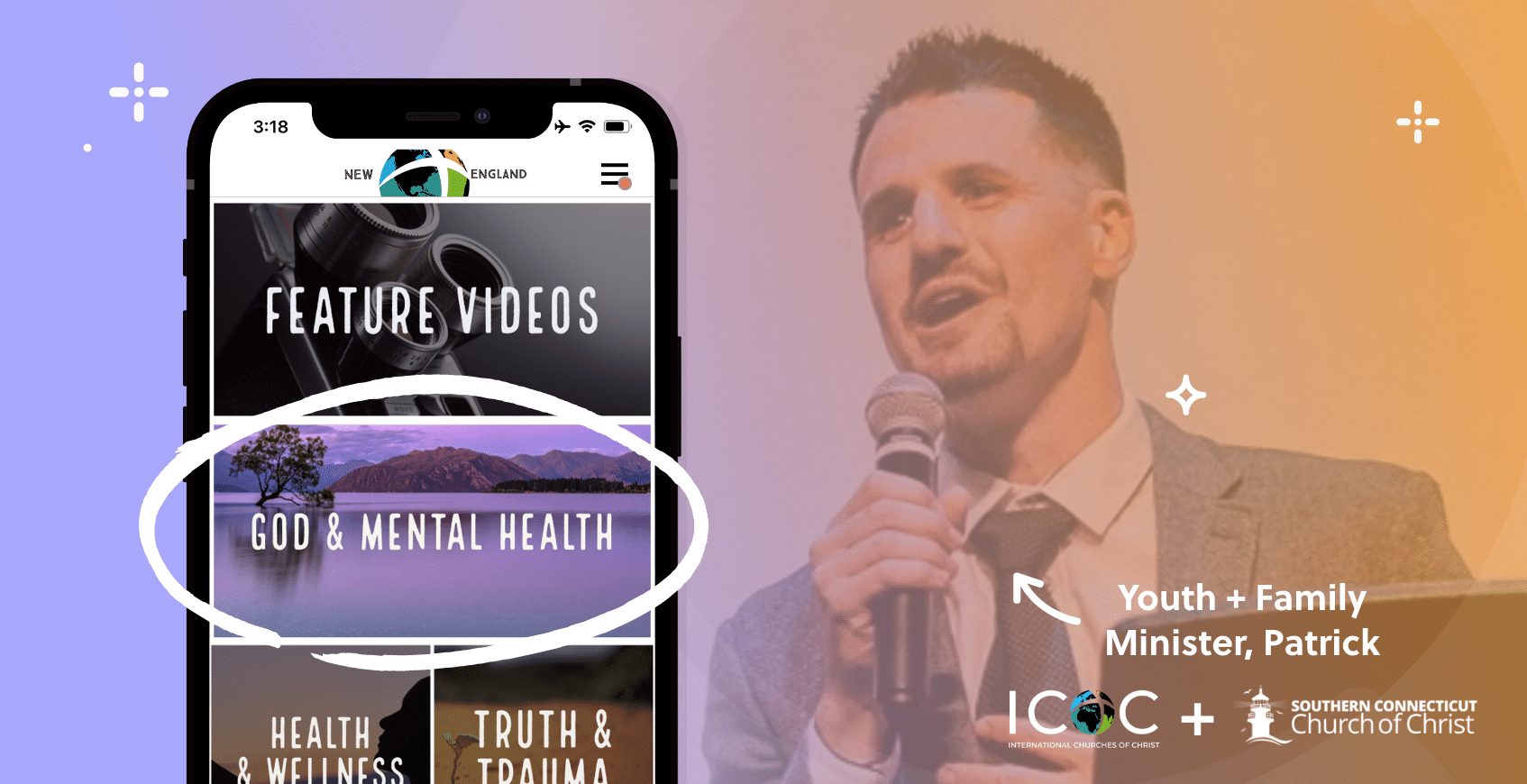 A single button in your mobile app can have culture-shifting impact
A
recent study
on mental health and Christian faith indicated that nearly two thirds of family members wanted their pastors to talk more openly about the topic of mental health at church.

Patrick Genova, Youth + Family Minister, at Southern Connecticut Church of Christ + ICOC NE, understood the importance and impact of providing accessible mental health resources to church members. As aware3 partners, Patrick and his team saw a unique opportunity to utilize their app as a powerful vehicle to connect with their people digitally and share spiritual guidance + advice from the clinical world.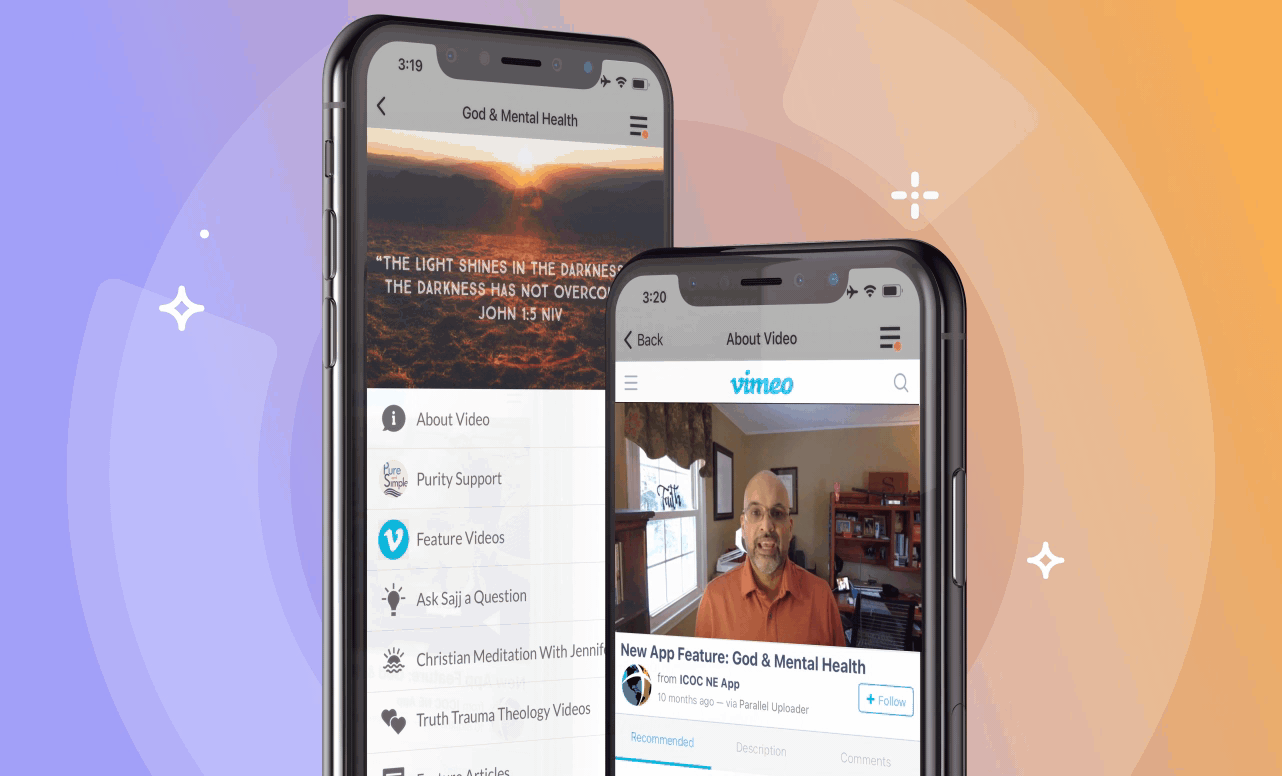 Patrick's approach + how he did it
Patrick knew talking about mental health within your church community can be tricky. It's a topic that can make some people uncomfortable.
"Mental health can be stigmatized a bit, well a lot sometimes. It depends on where you are," Patrick said. "It's so important, I think, to unlock the best you can be in Christ. Then for yourself, and your family."
To achieve their goal of intersecting mental health + spiritual guidance Patrick and his team thought about how they wanted to talk about mental health as a church but also how they could utilize their app to create connection and unity.
"I presented the app within our fellowship of churches and it was received really well," Patrick said. After discussing their approach and how they could help members, his team started working on a solution. They created a God & Mental Health button within their mobile app, ultimately creating a powerful cultural shift of the way we think about God in accordance with mental health.
Church members that took an anonymous survey shared the God + Mental Health button was their favorite part of the app, particularly young church members.
"When I did a survey about "What did you like most about the app? What's your favorite tile? Is there anything you want us to add?" I was reading through it and I saw one respondent, and they had the option of doing it anonymously as well, they said, "The God + Mental Health tile is my favorite part of this app." Keep in mind, I'm a Youth + Family Minister. It means so much to me that we're investing in the youth and that we understand what they are going through as well. It's a tough age. It's a tough thing to be a teenager. I say that to say — I looked at the age of this person and it was a teenager that said that. And that warmed my heart so much to know that we're actually reaching teenagers through this tile on the app," Patrick shared.

By leveraging technology, churches can play an increased and essential role in combating the social isolation and mental anguish so many are currently experiencing in today's world. As purveyors of hope, church leaders can take a single digital tool and have a powerful impact on their congregation.
"What I've experienced with this app is — I was actually talking to another church leader about the app the other day from out on the West coast — and he called to ask me how we got it up and running. "How did it work?" He was mentioning that he doesn't have someone to do this thing or do that part.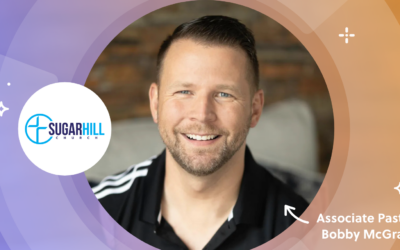 New Perspectives In Giving Strategy: Removing Obstacles To Light The WayWhen giving became more accessible and visible for members using mobile, Sugar Hill Church saw their giving strategy and engagement soar to new heights. OverviewA few years ago, Bobby McGraw,...
read more