Finally, streaming's a two-way street.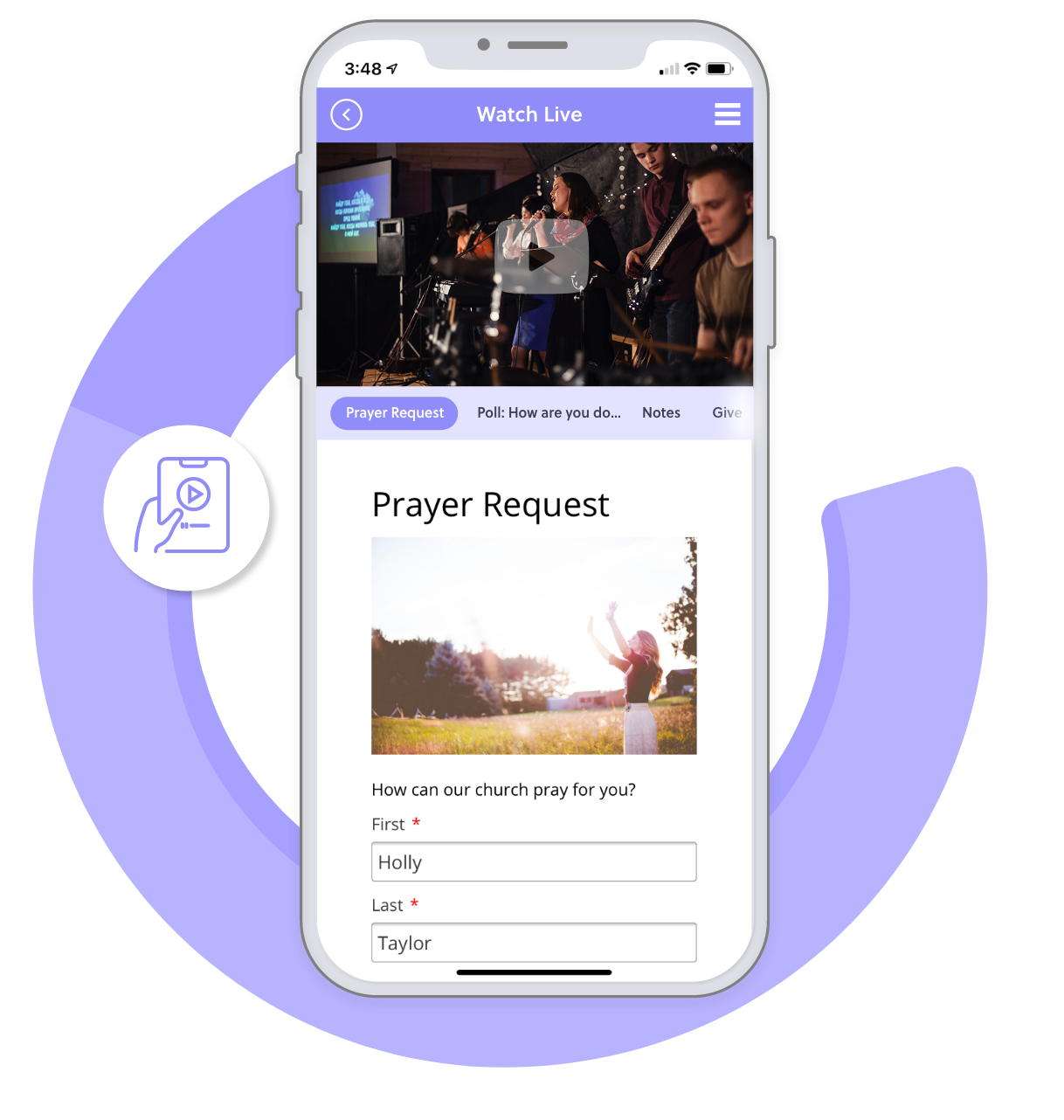 Members & visitors go from viewers to doers.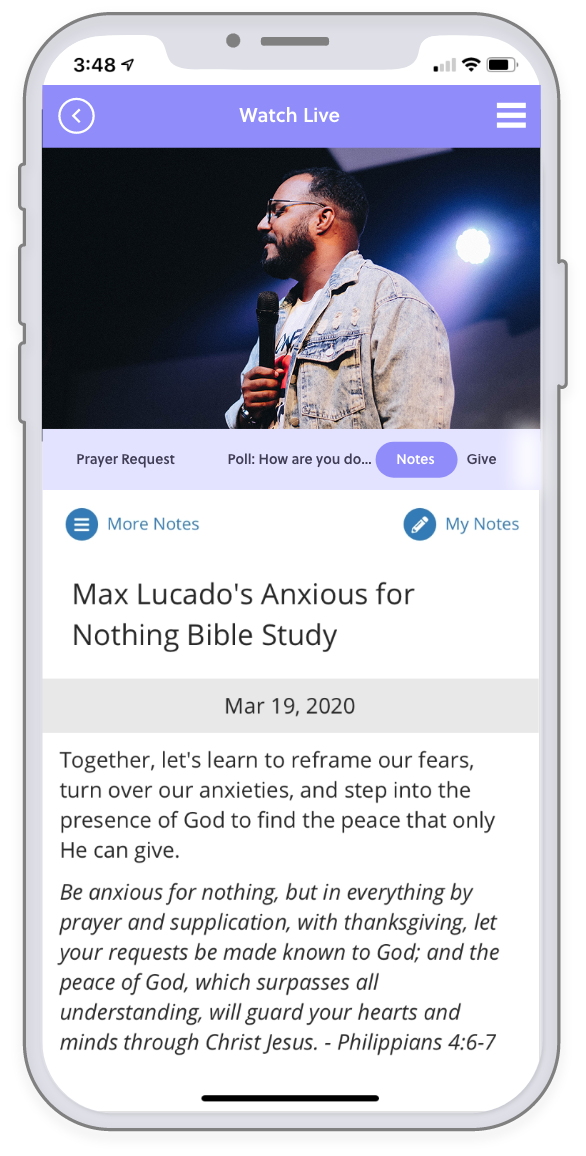 Connect your members with your message.
Interactive prayer requests, live polls, and sermon notes mean less consumption and more connection.
Empower them to act when called. Without pause.
Call members to give, volunteer, or provide feedback in the moment—plus, they can do it all without leaving your video.
Clear, easy-to-use tabs right in the video player.
With intuitive multitasking tools, interaction is smooth and simple. Our easy tab system means next steps are right there, accessible to everyone.
Level up your message and mission.
Create a dynamic experience around any subject matter or event to strengthen and amplify your message & mission.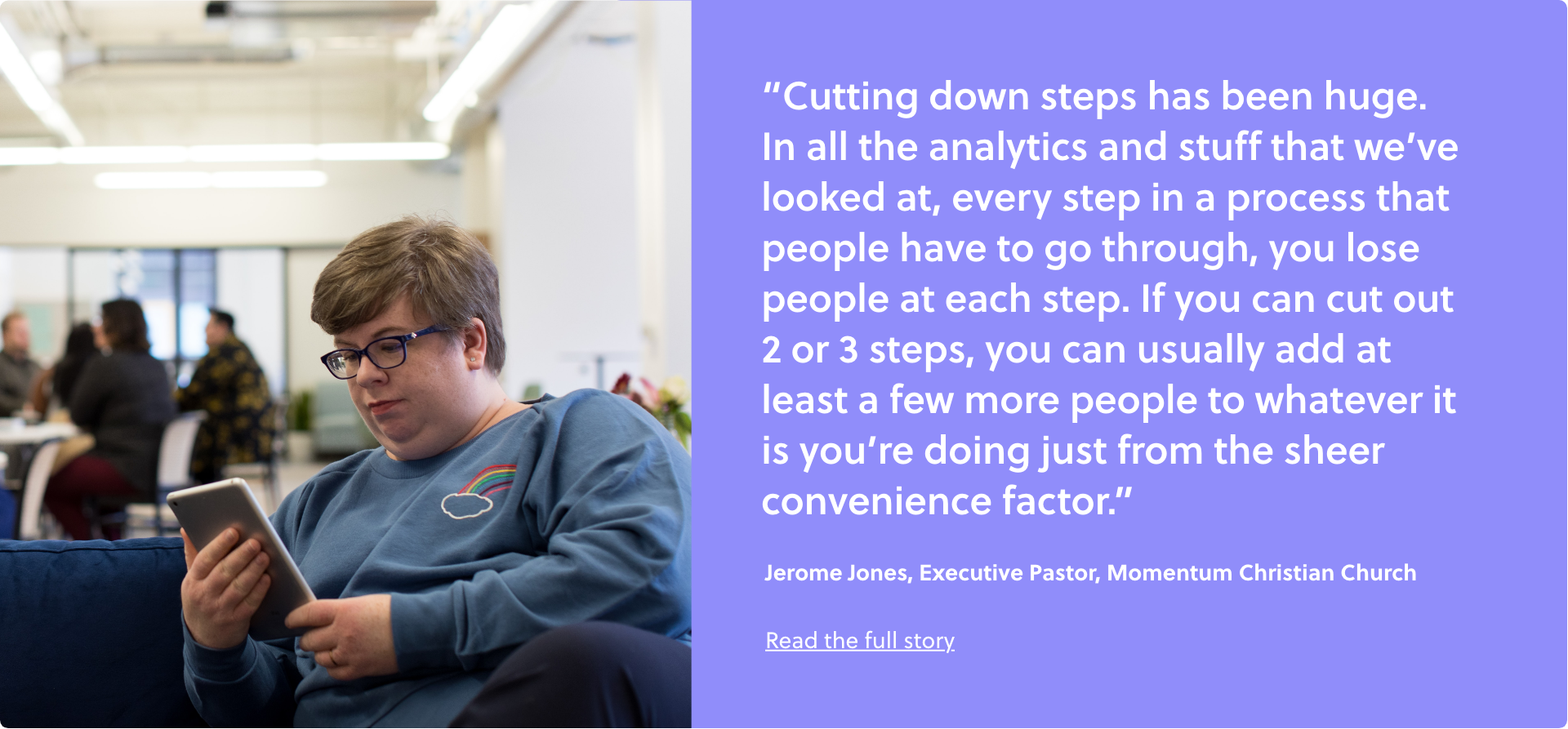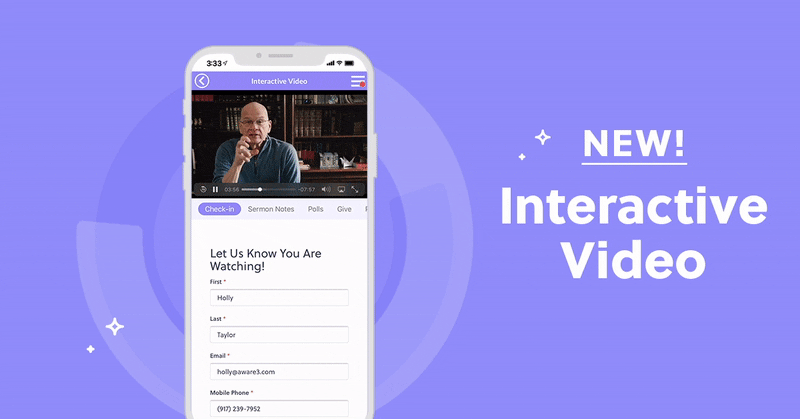 Get traction with interaction.
A Deeper Dive: How to use interactive video to boost participation, giving and connection.
Interested in other ways to improve your member interaction on Sundays?

We've got you covered.