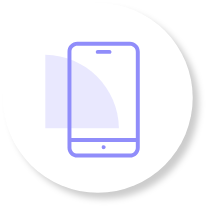 It's your church. From anywhere.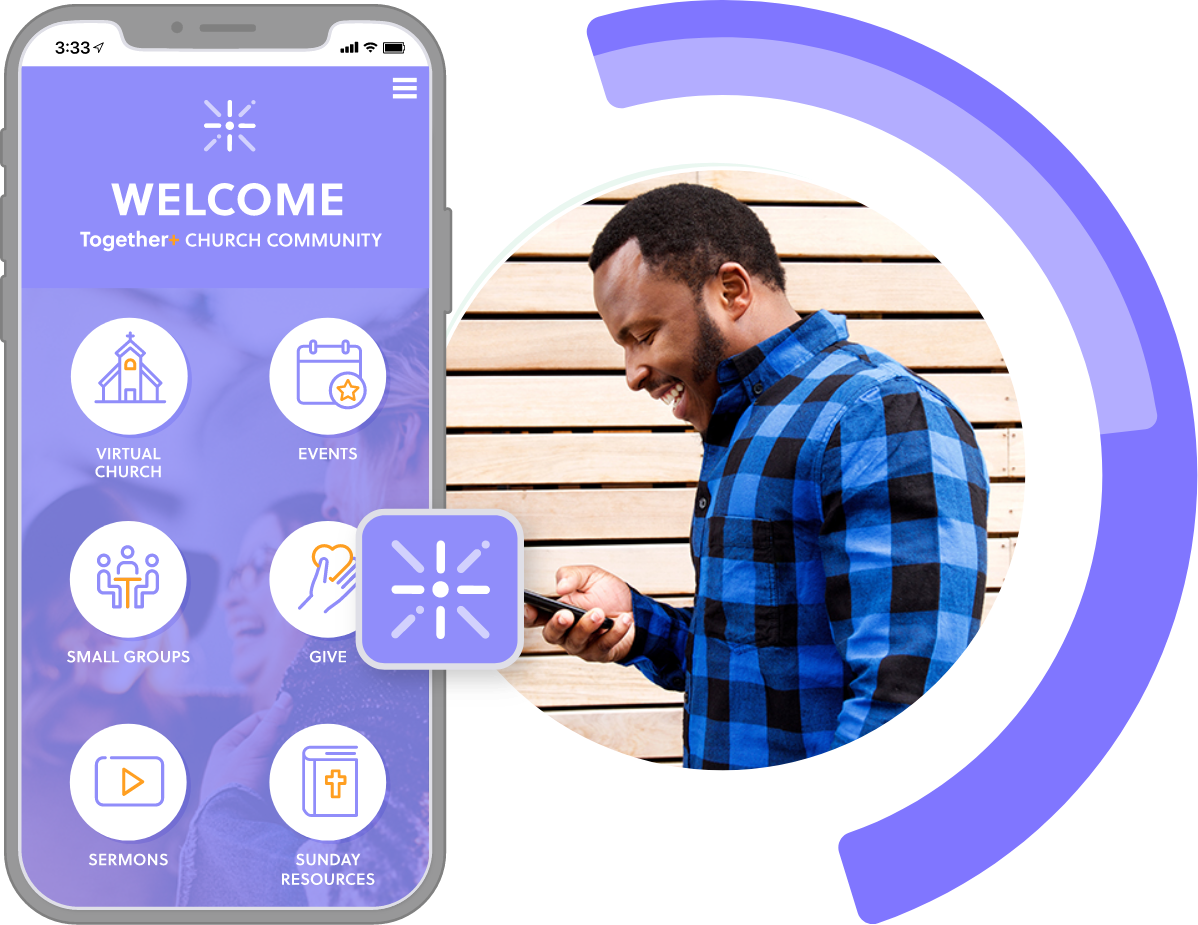 Unlike some apps, your members will search and see your church's name in the app store, not another company's. Instead of a cumbersome login process, they'll be met with your church's familiar logo, colors, photography, and personalized features.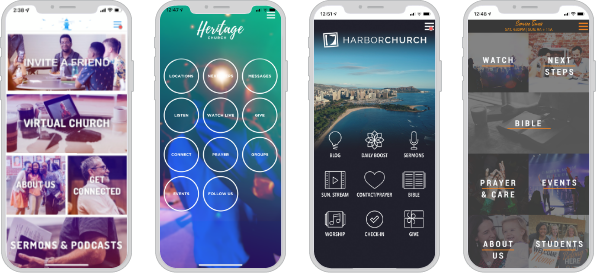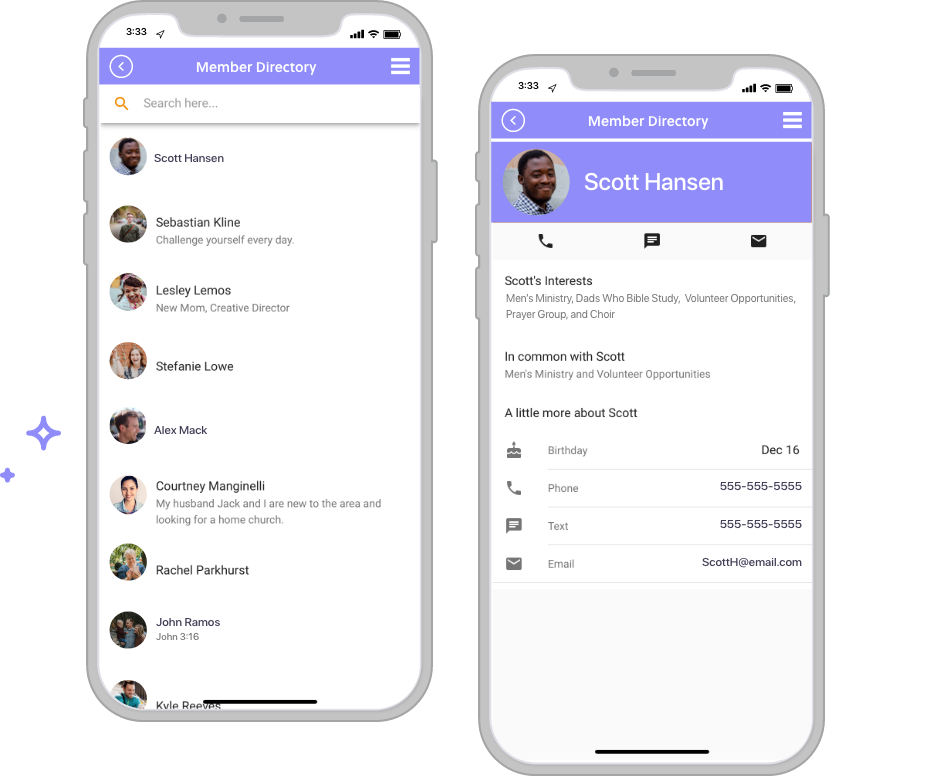 Easy, accessible
+

always up to date.
Now, keeping the church's digital directory up to date is a snap. Quickly manage directory info, approve requests, and more.
Members will be able to see what interests they have in common with other members and easily access contact info right from the app.
And don't worry, not just anyone can be in or access your member directory. With one tap, members request access and you grant permission.
PERSONALIZATION + PROFILES
Watch your members align their app with their faith journey.
From the get-go, your members can personalize their app experience with dynamic profiles. They can opt into interests, connect with groups and initiatives they're passionate about, and take next steps all in one place..
These member-managed profiles put the timely member and visitor information at your fingertips—making it easy to reach and learn about your members.
Plus, no more lengthy manual entry or reaching out to individual members for updates like with traditional databases!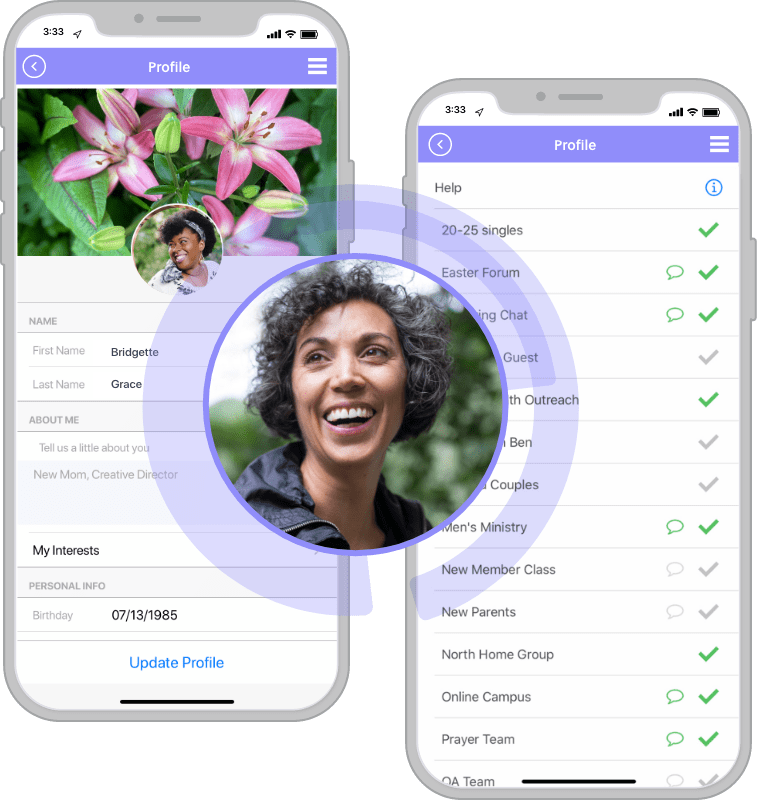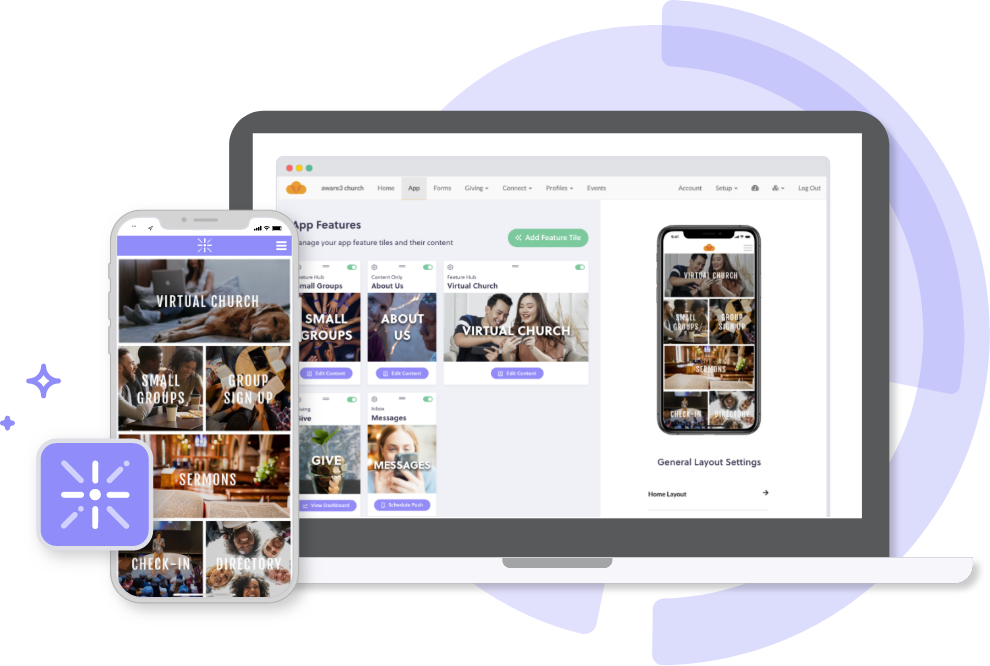 Your bridge to
Engagement.
SEE WHAT A CHURCH BRANDED MOBILE APP CAN DO FOR YOUR CHURCH
Reach them right when you need to.
Need to send an event reminder? Looking for more volunteers? Whatever the need, push messages will get the right message and next steps to the right people in real-time.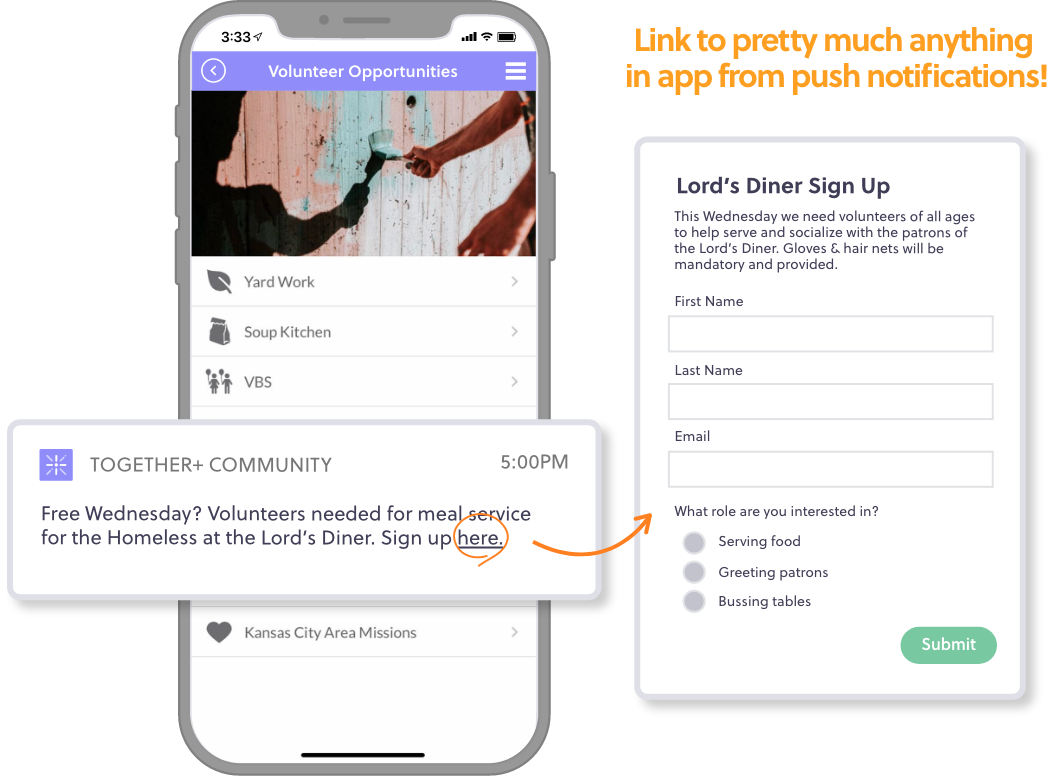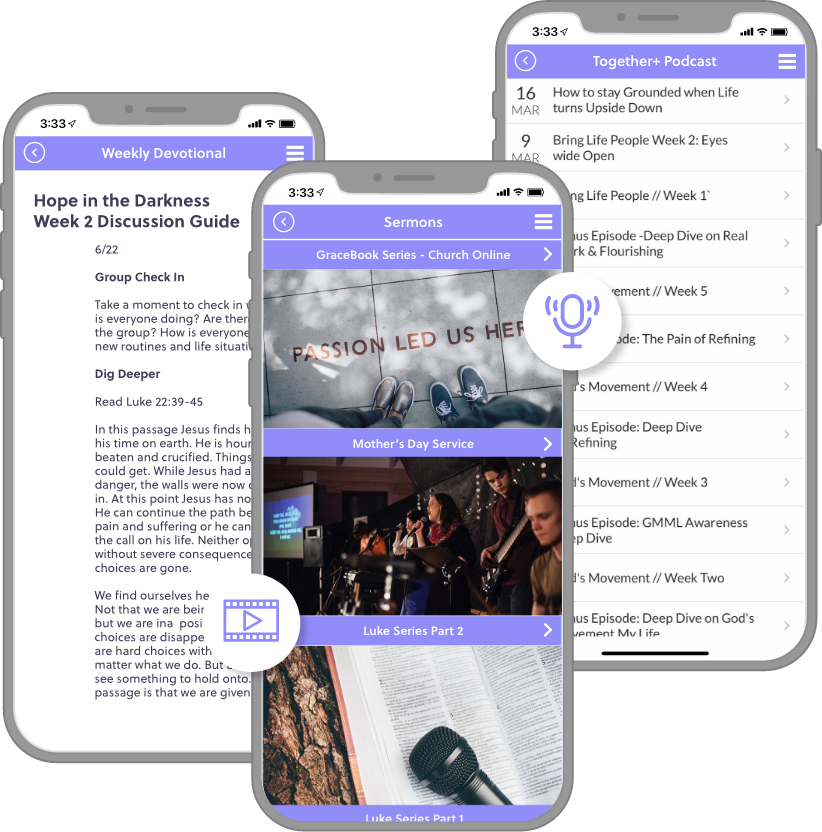 Inspire, educate, & connect anywhere, anytime.
From virtual church to playlists & podcasts to sermon notes, your members will be able to connect with the message and mission every day of the week.
Tools that get members participating, leaning in and taking note.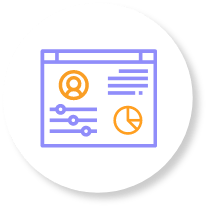 Now, virtual small groups, sermons, trainings, and more can be interactive! Simply upload or live stream any video and your people will be able to give, take notes, participate in polls, register and more without ever leaving the video screen.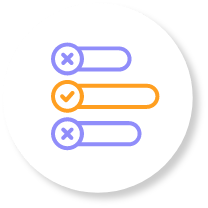 Polls are a real-time engagement tool that allow you to instantly capture feedback, get members participating in the message and have some fun! From serious to light-hearted topics, polls are an easy way to up interaction.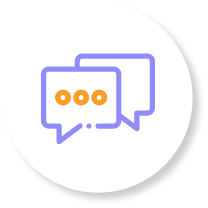 Members can chat with each other, small groups, leadership and anyone else they need to reach out to. In-app chat lets everyone easily touch base, make progress, and communicate in real-time.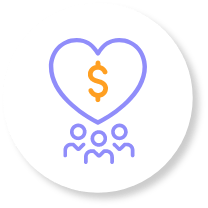 With just a tap, members can give to a specific project, family, event, and more from a dedicated Crowdfunding page. Upload an image, add a heartfelt description, set a public goal, and see progress in real-time.
aware3 works well with tools you're already using like YouTube, Bible, and more.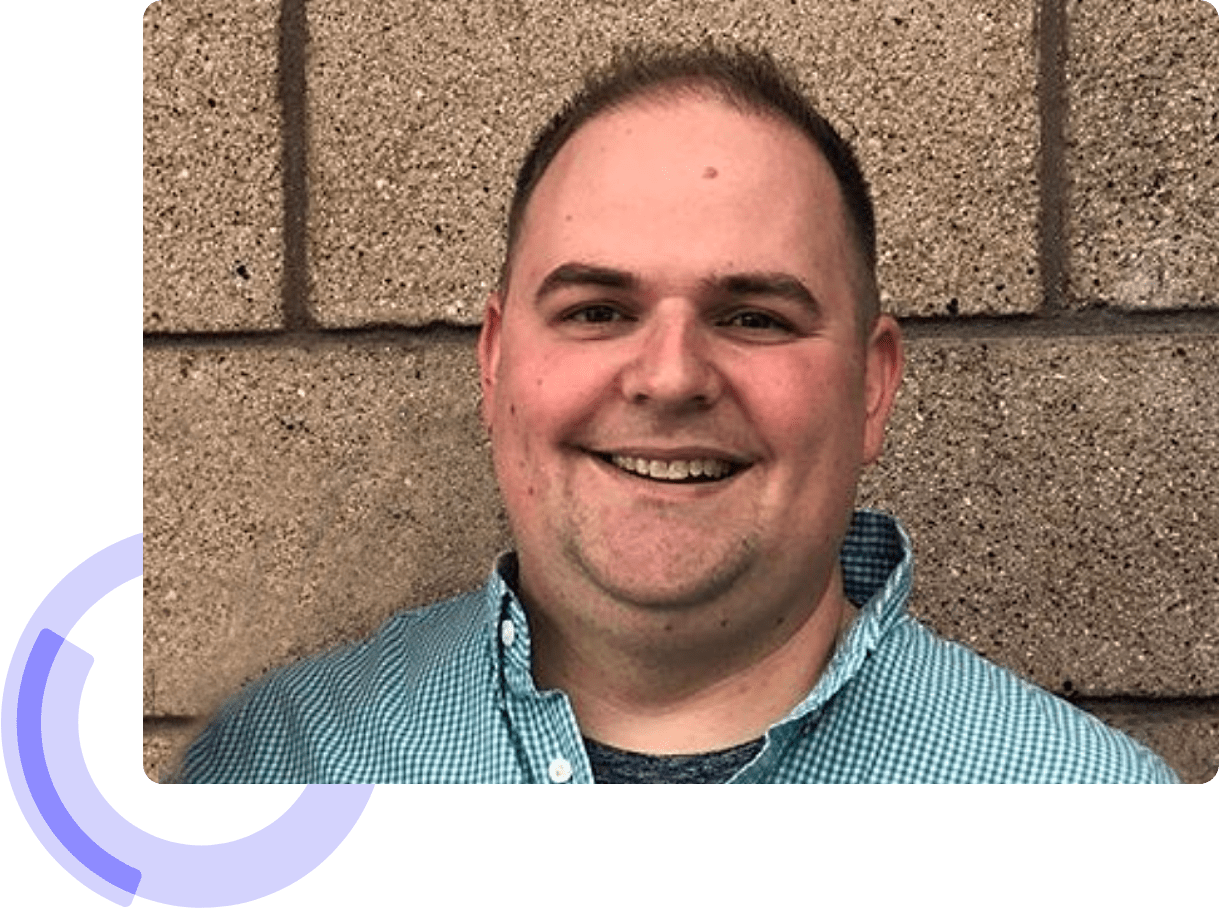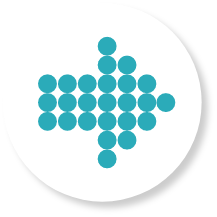 "The app keeps all the different parts of our ministry connected and at people's fingertips. Someone can listen to a message or one of our midweek podcasts and immediately, from our app, after listening to it be able to register for something. It's better integrated our church as a whole."
Jeromie Jones, Executive Pastor, Momentum Christian Church