Easily filter your searches to find
specific pockets of people.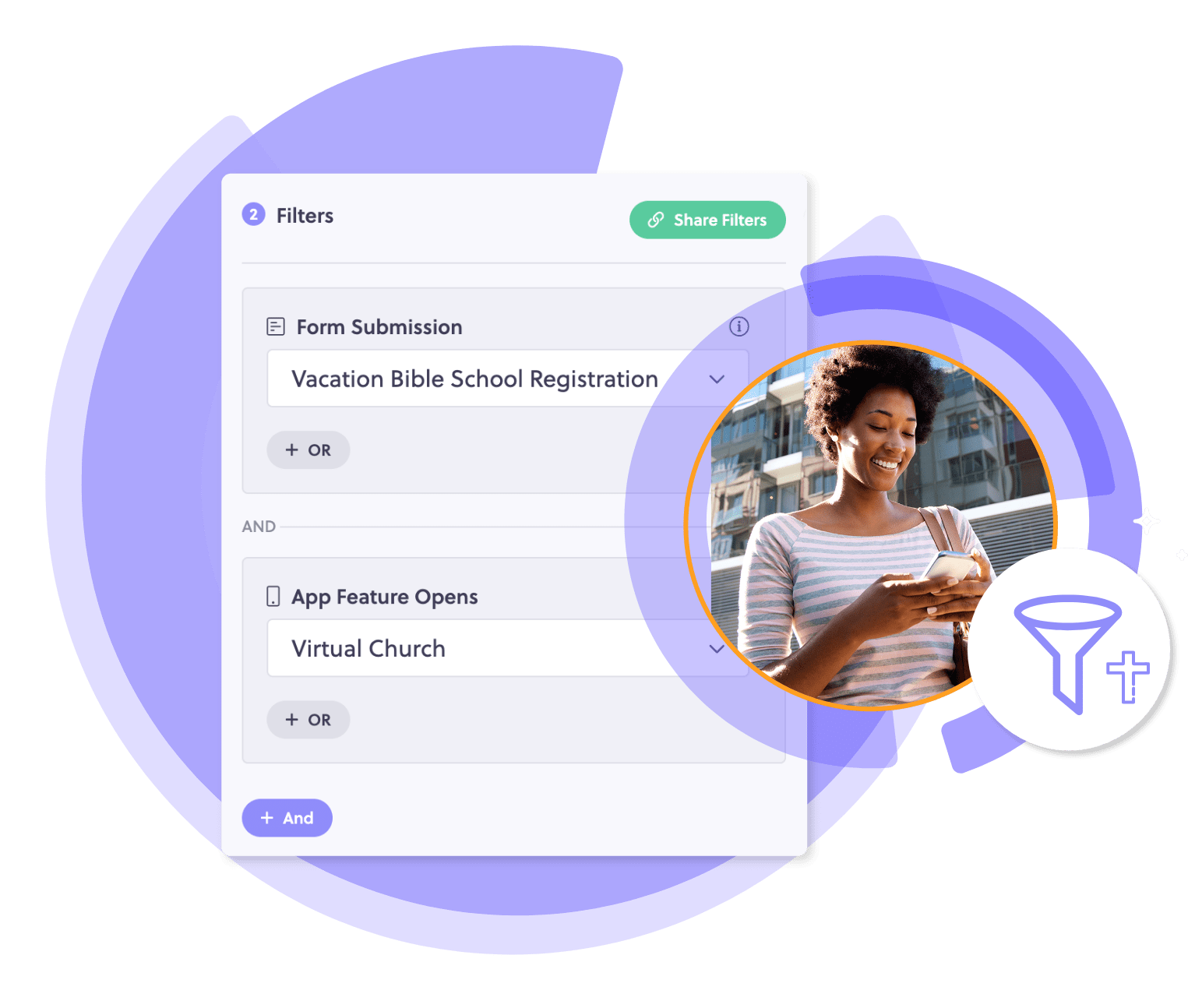 See how you can dial in
on engagement.
Funnel down to the actionable data you need.
Easily identify and segment people based on their information and activities. Through the Together+ portal, simply apply Advanced People Filters to pinpoint prospective participants, givers, group leaders and more.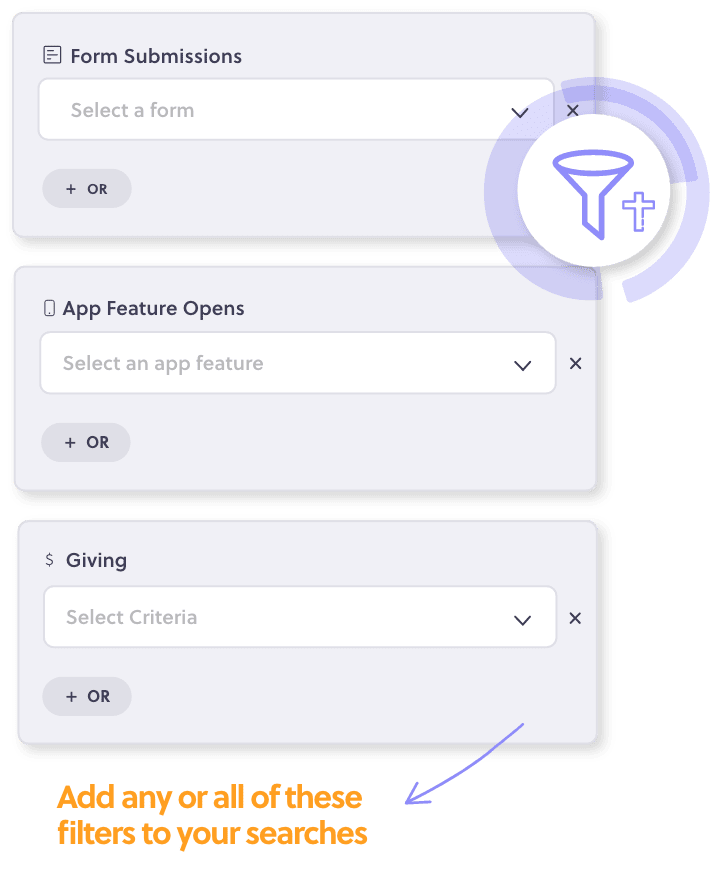 See who's registered for volunteer efforts, requested prayer or care, signed a pledge and more.
Discover who is checking into your services, jotting down sermon notes, watching sermons, and interacting with their small group chat.
See who are recurring givers or who have
given a donation.
Meaningful Insights provide a clear path forward.
Put multiple filters on one search to: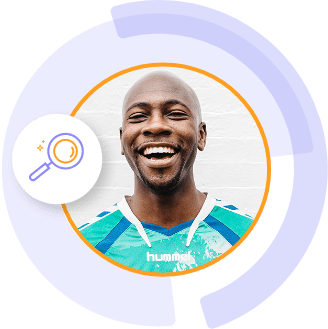 Bring people and
purpose together.
Identify church leaders by seeing who has registered to volunteer, participates in a small group (or two!), has a recurring gift, and watches sermons.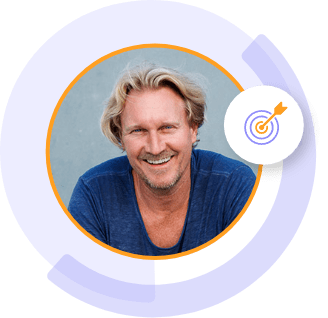 Target members interested in in-person events can text "Screen" to be directed to the screening check-in form. Individuals can also text "Pledge" to be led to the safety pledge page.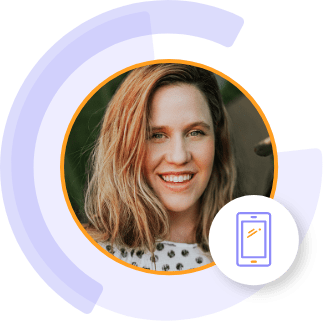 Timely notifications guaranteed to be read.
Share a Young Adults small group registration form with a member who has watched sermons, completed sermon notes, has checked into multiple services, and has a
"Young Adults" tag.
 The possibilities are endless.
Finally, it's all coming together.
See other ways we help churches
connect the dots of engagement.