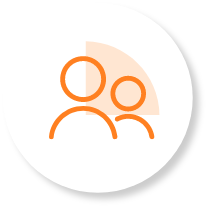 Where your members' profiles live and grow.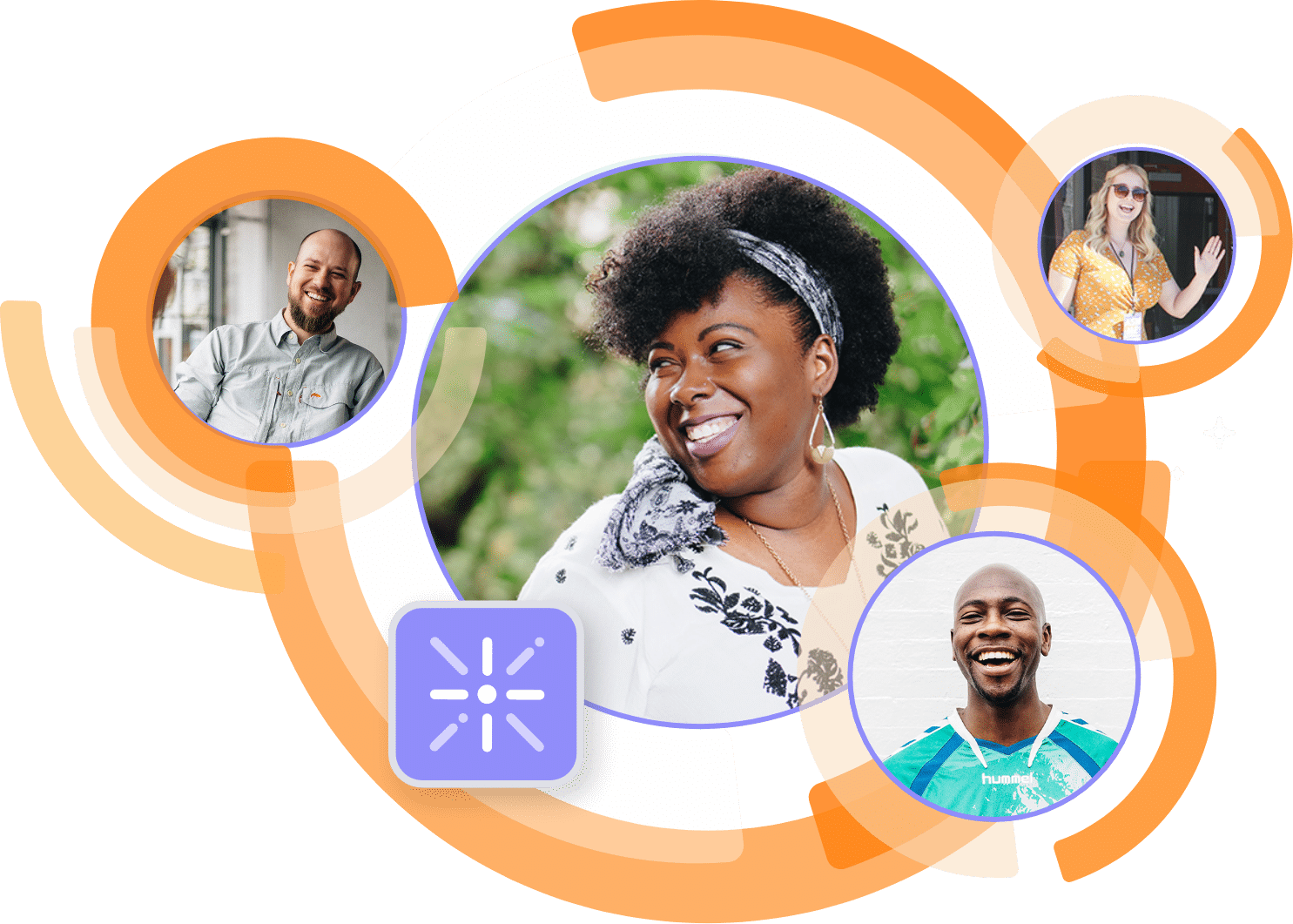 Member-managed profiles that keep up with your people.
Member-managed profiles put the most up to date member and visitor information at your fingertips. Your system will automatically update as members input and update their profiles with personal info, interests and more—No more lengthy manual entry or reaching out to individual members for updates like with traditional databases.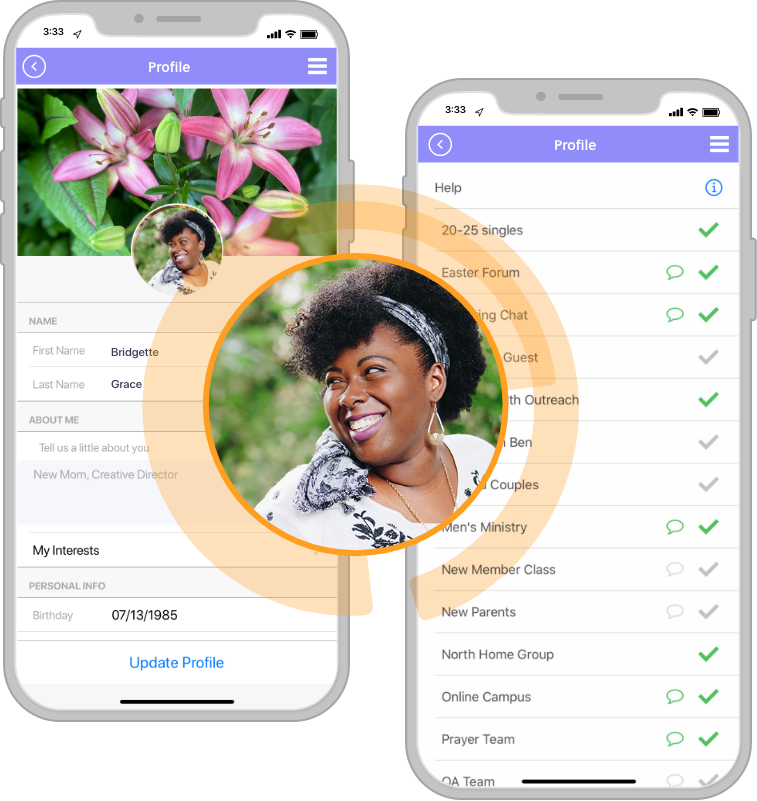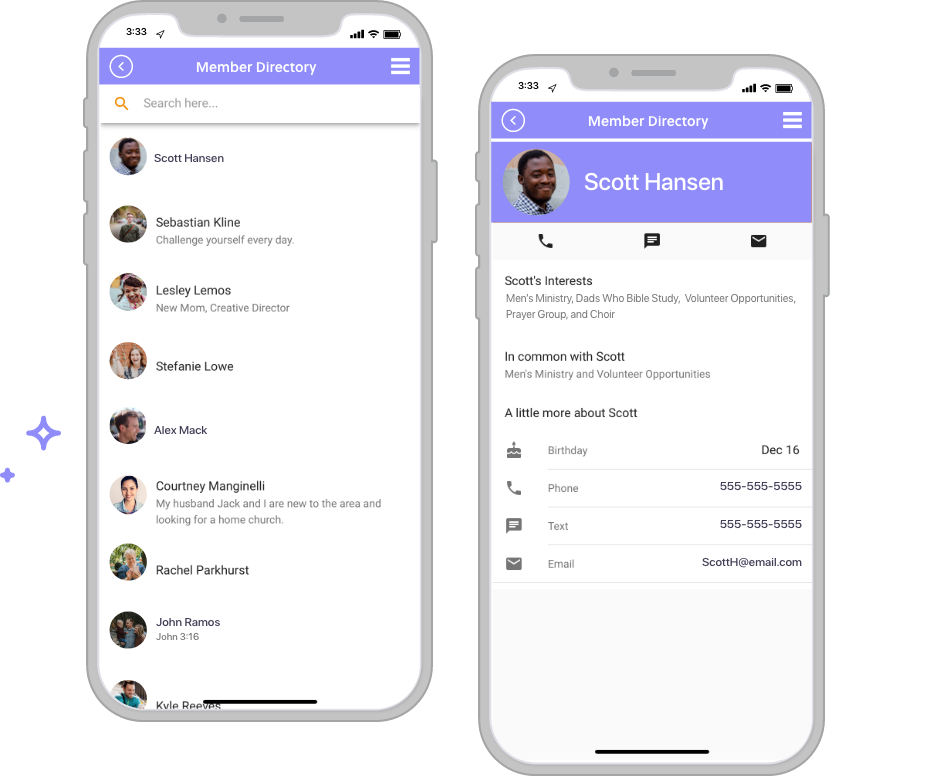 Contact info and updates made easy for everyone.
Internal teams can easily manage member info and keep the church's member-facing digital directory up to date—without a second thought. Your members will be able to see what interests they have in common with other members and easily access contact info right from the app.
And don't worry, not just anyone can be in or access your member directory. With one tap, members request access and you grant permission.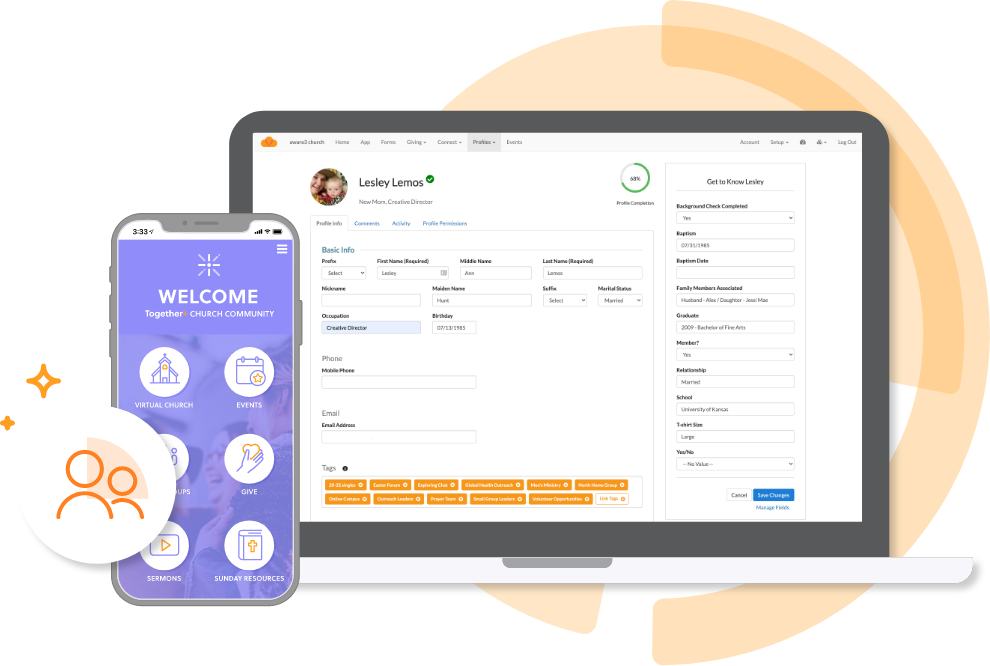 Every member's profile,
activity, and more,
ready where you are.
An invaluable system of record for your people's profiles.
SEE 

Together

+

PEOPLE IN ACTION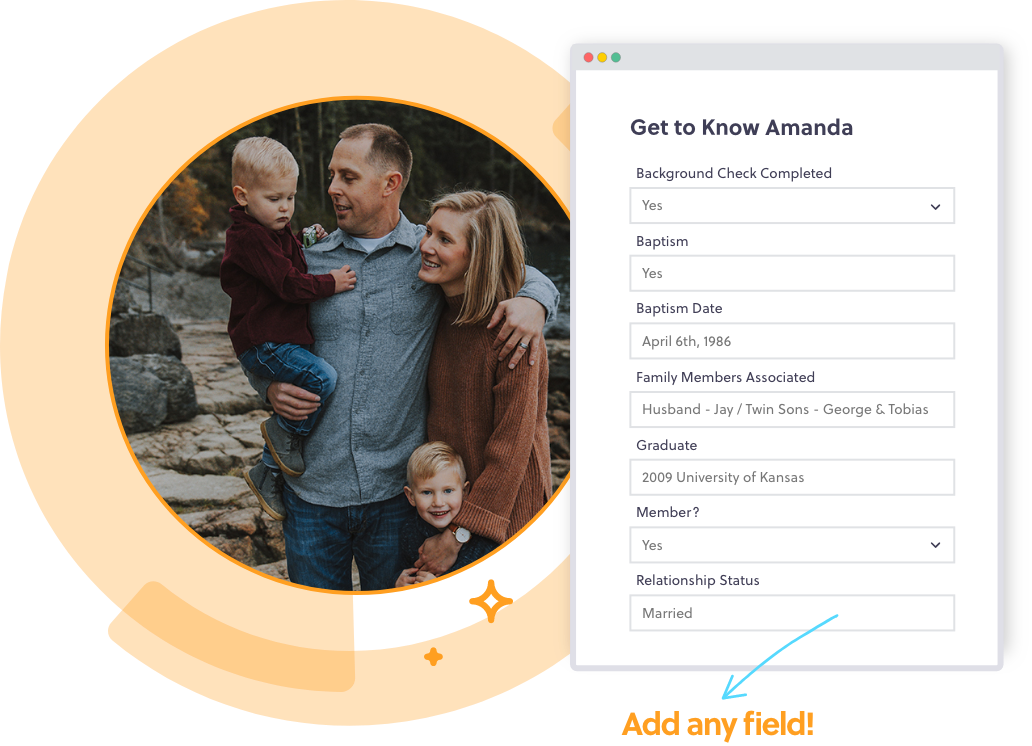 Dig deeper than names and addresses.
With the right profile, you can tell a lot about a member. Together+ member profiles get the basics like name, contact info, and birthday, but also allow you to dig deeper with customizable fields and profile tags. Learn more about your members, see what their interests are, track progress and more.
ACTIVITY FEED + PROFILE NOTES
Gain perspective and guide your members.
Activity feeds let you see everything your members are doing and what they aren't—giving, communications, sign-ups, the whole nine yards. Profile notes allow an admin to document important dates, conversations, and interactions right in the member's profile.
Used together, you'll be able to see trends & habits, track member & visitor journeys, and make more insightful decisions.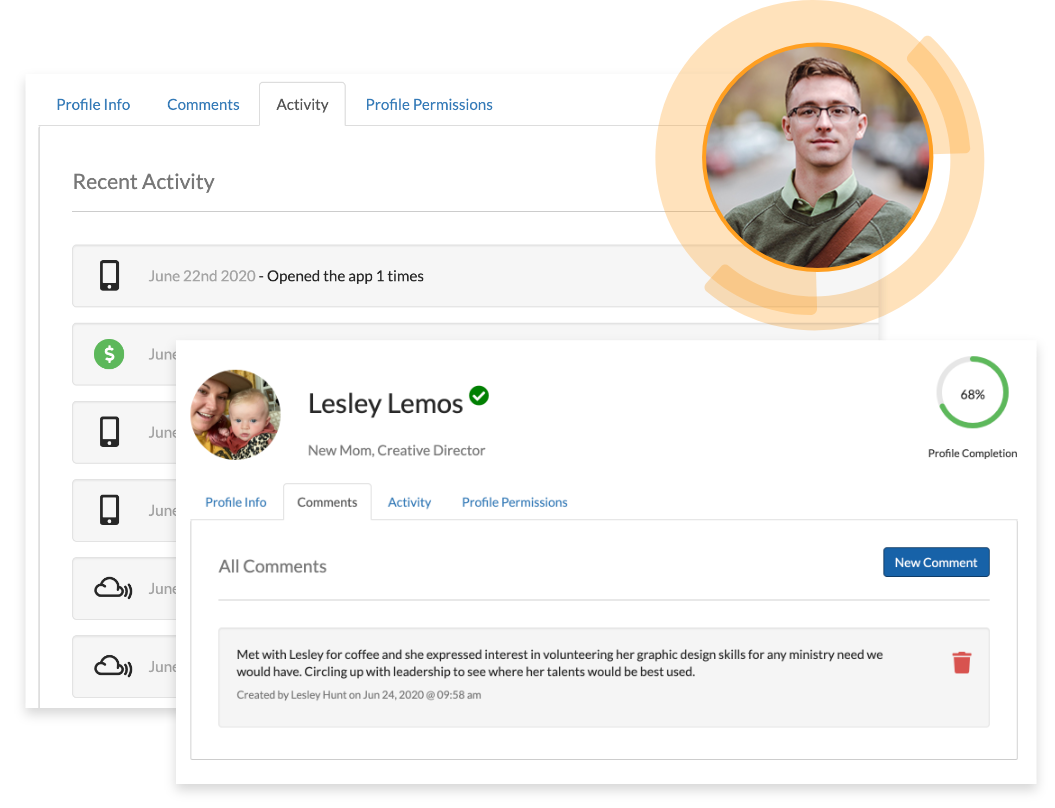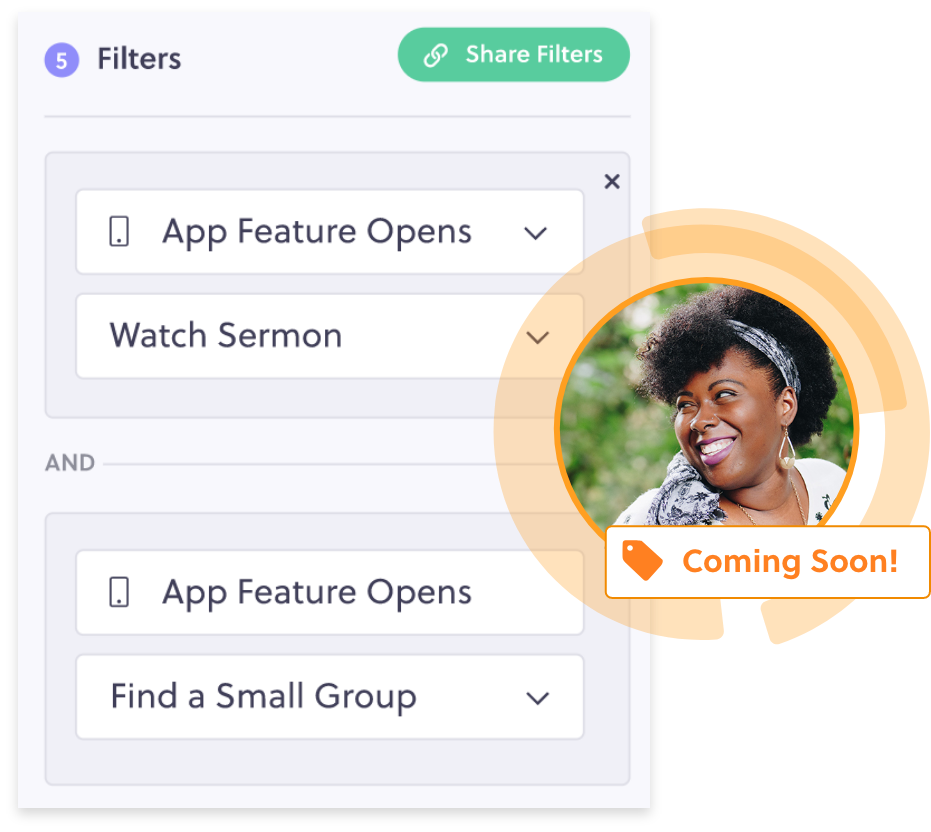 ADVANCED PEOPLE FILTERING – Coming Soon!  
Take profiles and activity a step further with People Filters.
Find, save, and share specific groups of people based on their activity across all of Together+. Easily assess engagement by putting multiple filters on one search like this:
People who watched sermon
+
opted into small group tag
+
recurring givers