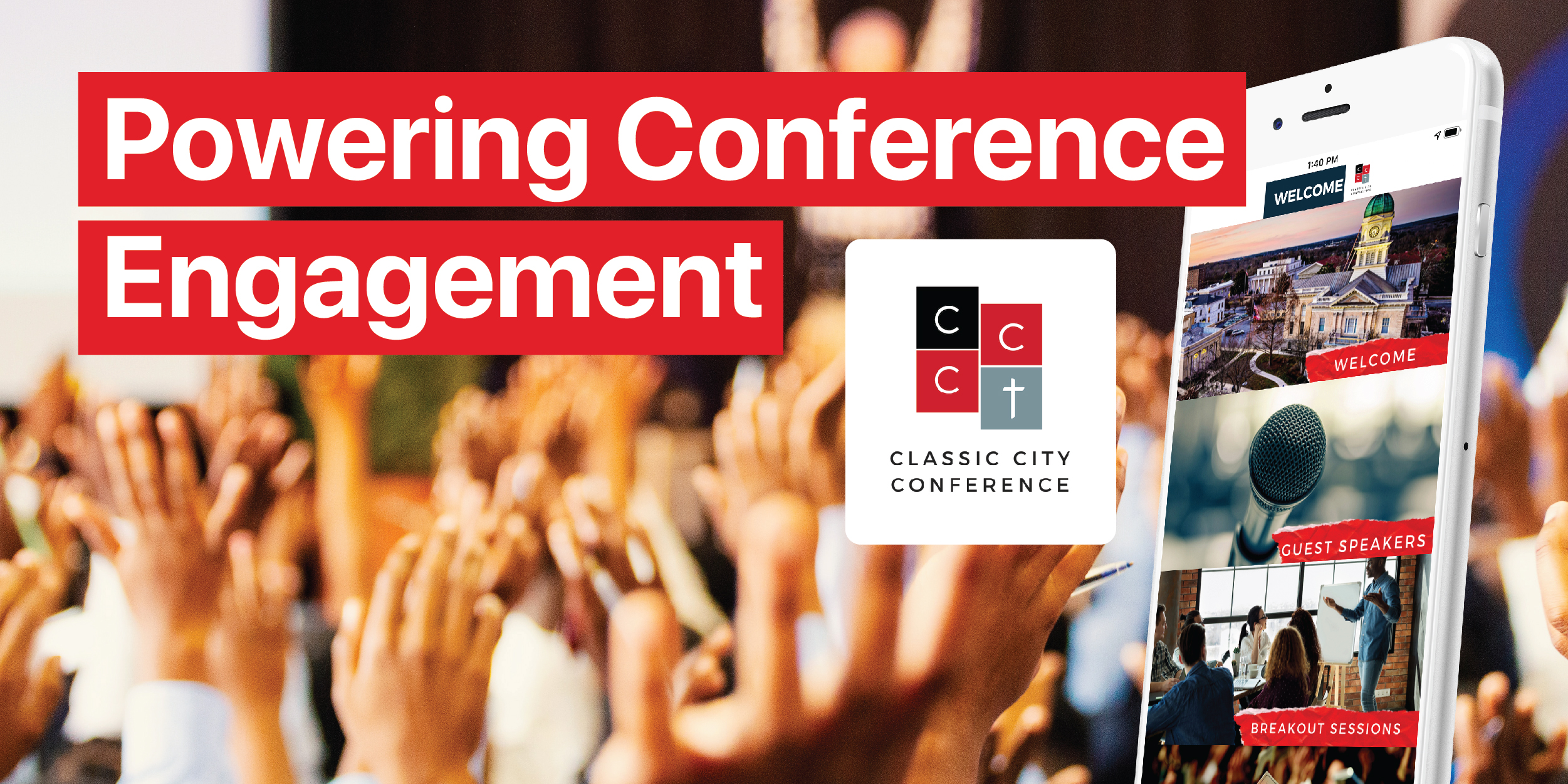 Powering Conference Engagement: An inside look at Classic City Conference from Pastor J. Ricardo Smith:
The conference themed, "Re:Vision 2020: clarity for church, culture, and community", aimed to bring resources and relationships to the Athens area as a way to encourage pastors and leaders, strengthen their churches, shift culture, and impact their communities.
This was a vision we loved backing, as we ourselves aim to help churches leverage technology to strengthen their communities. Providing sponsorship and partnership to community conferences like these is core to our mission.
We recently had a conversation with Pastor Ricardo and team reflecting on what this partnership meant to them:
"Classic City Conference is geared more towards senior pastors and their core leadership that serve in their respective churches. We bring in an array of resources so these pastors can thrive in their ministry in the 21st century. Aware3 took care of all of our mobile app needs for the conference and it was an amazing partnership that we were excited about."
Ricardo went on to say that he chose aware3 over the other options out there because of aware3's commitment to church and community and that he hoped the app could help solve challenges they were facing with Communication and Engagement beyond the conference.
"Aware3 is a company that totally gets the local church and faith community. They are equipped with an array of experts who are well-informed, high-spirited, and will work tirelessly to help your vision come to life through technology."
– Pastor, J. Ricardo Smith
We asked Pastor Ricardo what the best part about the conference app was. He said, "Having all of the conference info at our fingertips and getting churches in this area to embrace technology. We had college students all the way to our retired volunteers. Some of our older attendees really enjoyed having that access on their phones. It was an amazing group of people.
Also, real-time push notifications, alerts, and being able to have notifications at the fingertips of our attendees. If there were any updates that needed to go out, the communication was right there. We had classes that needed to be moved and off-site activities, so being able to send out those updates and keeping people engaged was amazing. As a conference planner, being able to have something where we could communicate a minor change helped us greatly.
I'm a pastor in my 30s—I'm a millennial pastor. So, I understand that technology is important for a conference to be cutting edge. Aware3 understands communication and our wants and needs."
Ricardo also mentioned how positive the app was for his attendees. "Nobody had a single complaint from the app. It was positive all throughout, and I feel it will continue," he said.
The app improved engagement and process at the conference through the use of push notifications and messages—enabling easy classroom and speaker updates. They are excited to do more with registration and to leverage the app to engage attendees and sponsors on a whole new level next year.
We were thrilled to hear that Ricardo and team thought working with aware3 was "Absolutely amazing." Ricardo shared that one of this team members, Nicole, expressed how friendly things were for her as well. "If there was anything she was unfamiliar with, she could contact your team for help."
Rounding out our conversation, Ricardo shared these final thoughts with us, "[we were] overjoyed that we were able to connect, meet, and really make an impact on our attendees. To be able to partner with a company who fully understands our mission, it was the perfect match. Thanks to you, thanks to Tony, thanks to everyone who helped out throughout this entire process. Excited to see what this partnership looks like moving forward."
And, a huge thanks to Pastor Ricardo and team from all of us at aware3! The feeling is absolutely mutual.
We are truly blessed to get to work with such dedicated teams, pastors, and at conferences like Classic City with Pastor Ricardo. We're blown away by all of you who work tirelessly to bring your unique missions to life to better your community. It's really what we at aware3 are all about and why we do what we do every day.
We genuinely believe that what you are doing makes a difference. Whether it's engagement at your church or a conference, we're here to support you every step of the way.
Curious about how you can take your conference or church engagement to the next level? Let's chat!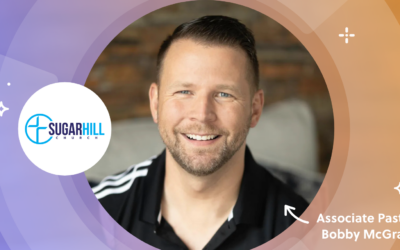 New Perspectives In Giving Strategy: Removing Obstacles To Light The WayWhen giving became more accessible and visible for members using mobile, Sugar Hill Church saw their giving strategy and engagement soar to new heights. OverviewA few years ago, Bobby McGraw,...
read more