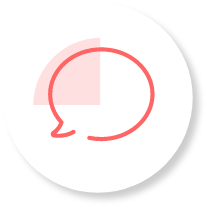 Right message + Right People + Right time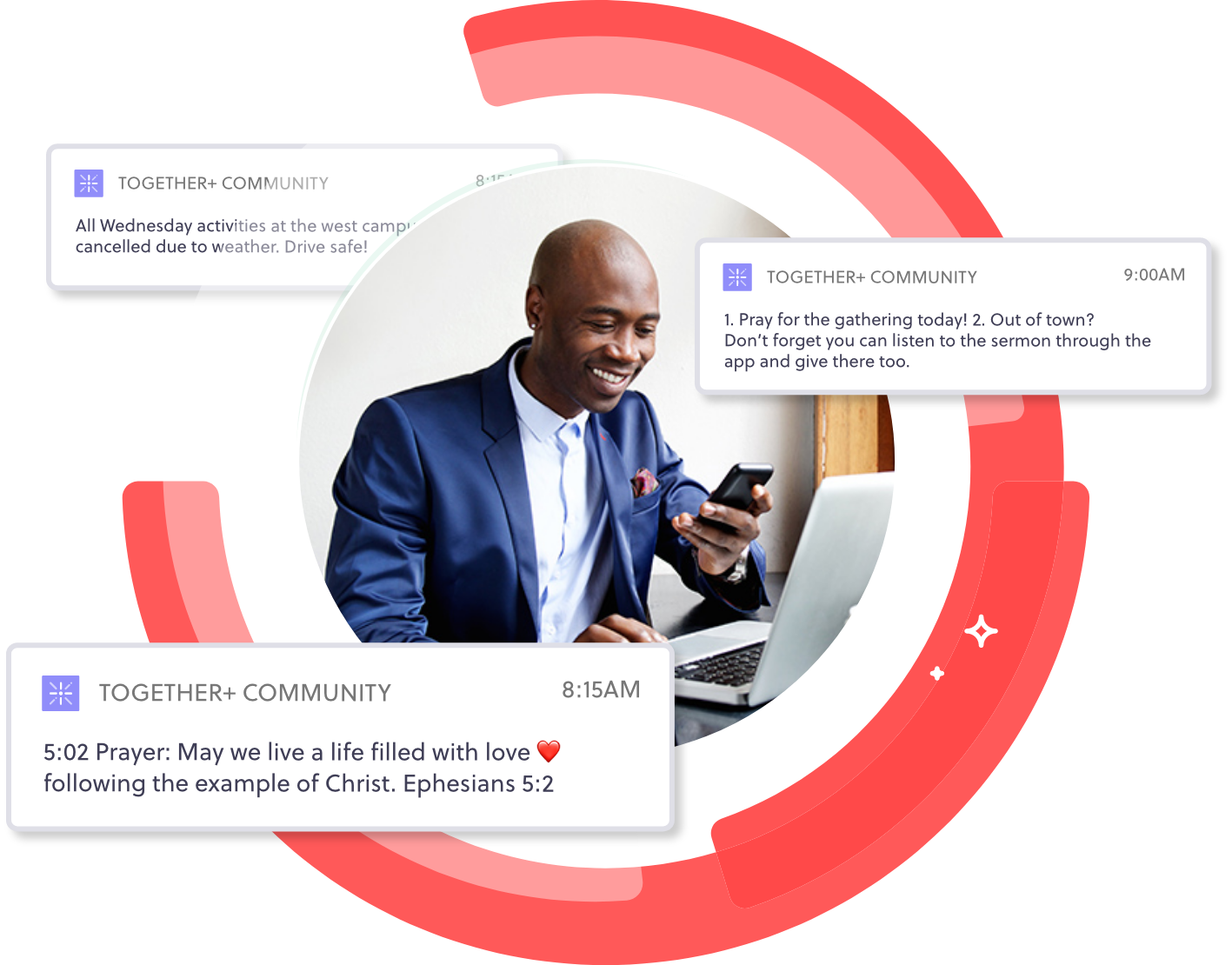 98% of texts are read within the first 2 minutes.
Don't try to compete with flooded inboxes and social feeds, send a direct text instead. It's instant, clear, and effective—exactly how communication should be.
Make your message
the priority. Easily.
For optimal clarity and participation, it's critical that announcements, time-sensitive reminders, alerts, sign-ups, and more are received in real-time.
Texts and push messages get important, timely communications in front of the right people, right away.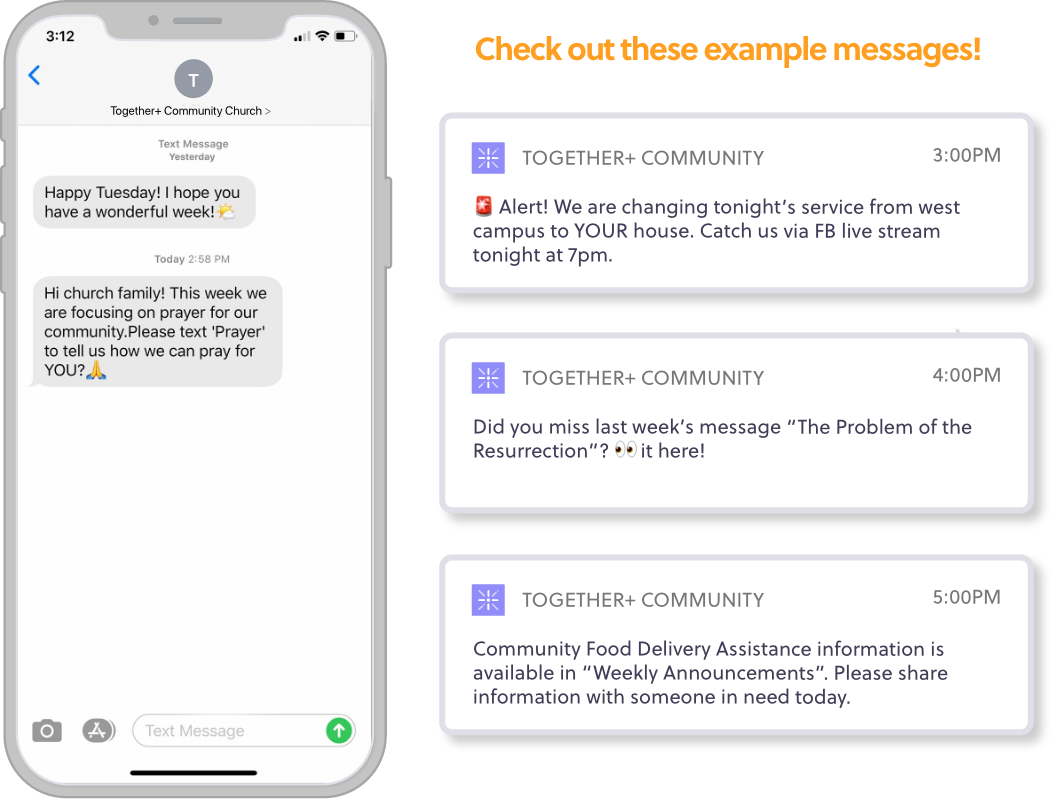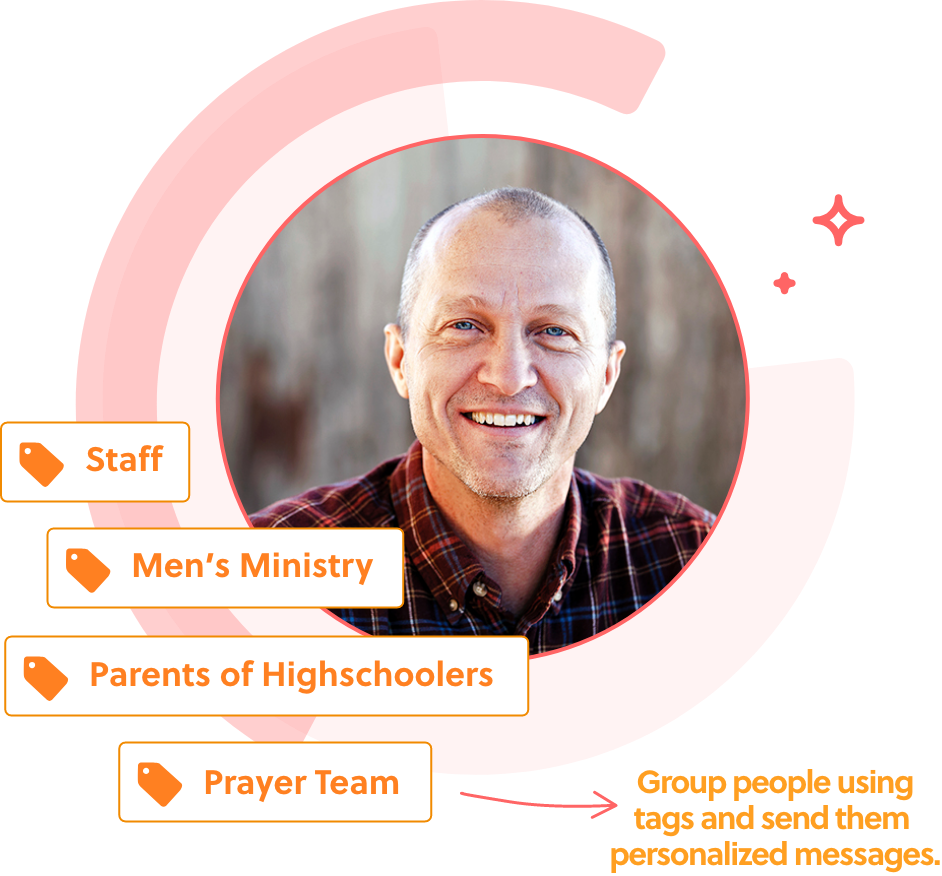 TARGETED MESSAGES & GROUP CHAT
A direct line to your people.
Oftentimes, messages don't need to go to everyone. Admins can chat and send targeted messages to specific groups with tags and segmentation. That way, the right messages and next steps go to the right people at the right time.
And as a result, members don't get bombarded with information that isn't relevant to them.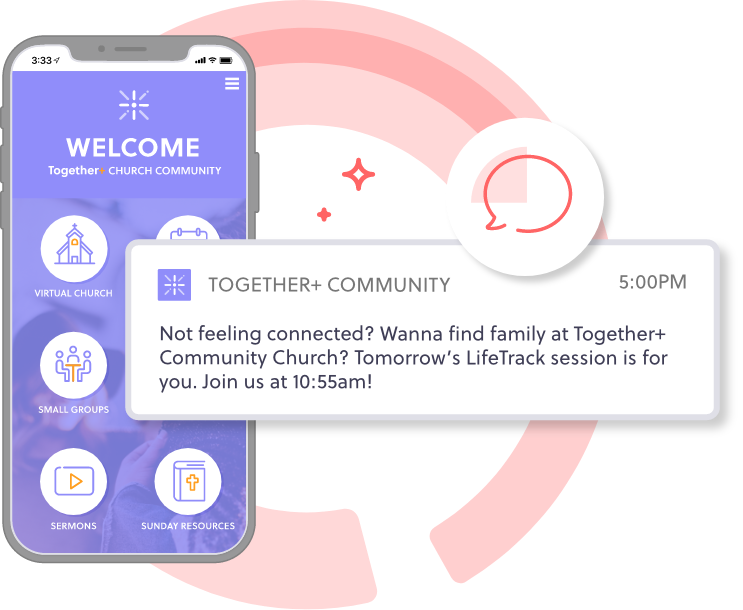 "We reach more people
with notifications than
we did with just email."
Amy Eger, Financial & Stewardship Coordinator, All Saints Parish
SEE HOW 

Together

+

CAN POWER COMMUNICATION AT YOUR CHURCH.
EASY + VERSATILE TEXTING ACTIONS
Call your members to action with a text.
Text "Connect" to receive a connection card. Text "volunteer" to help out with the food drive. Simply pick keywords and text responses and your members will be able to easily connect, participate and more right from their phone.
See for yourself. Text "connect" to 816.760.2684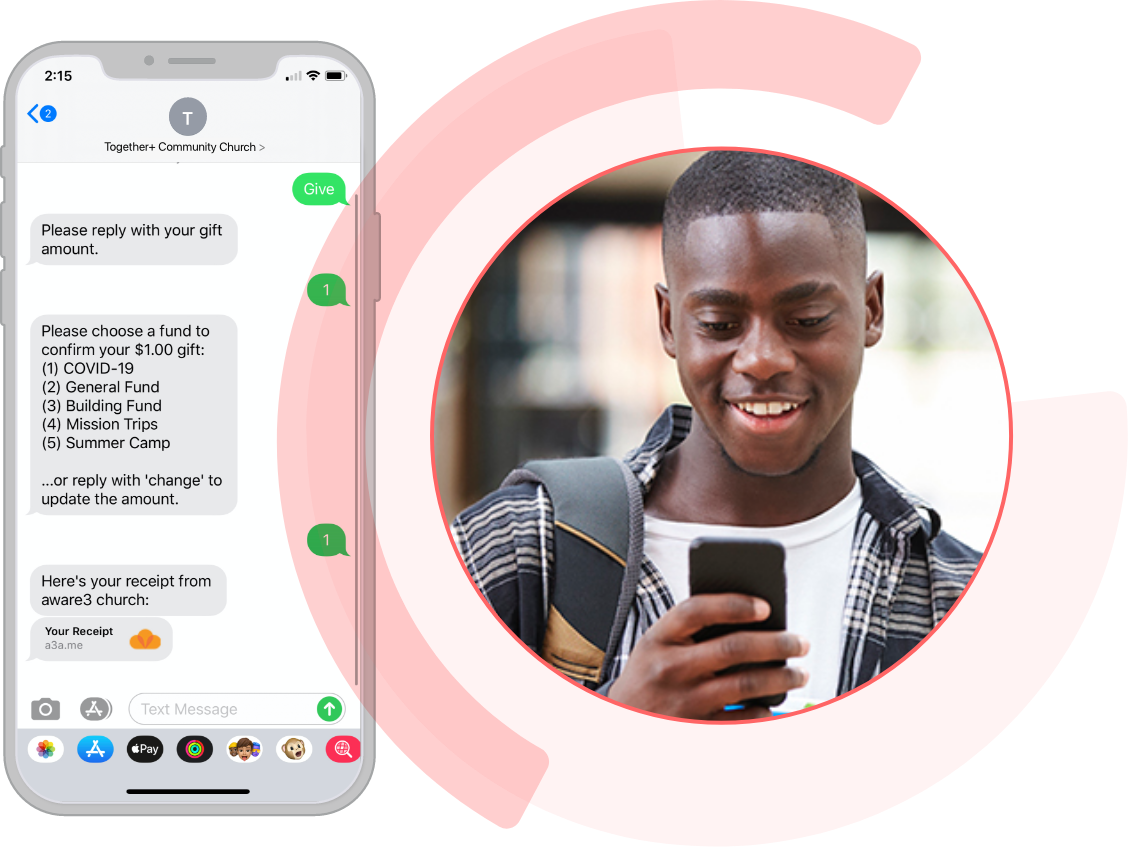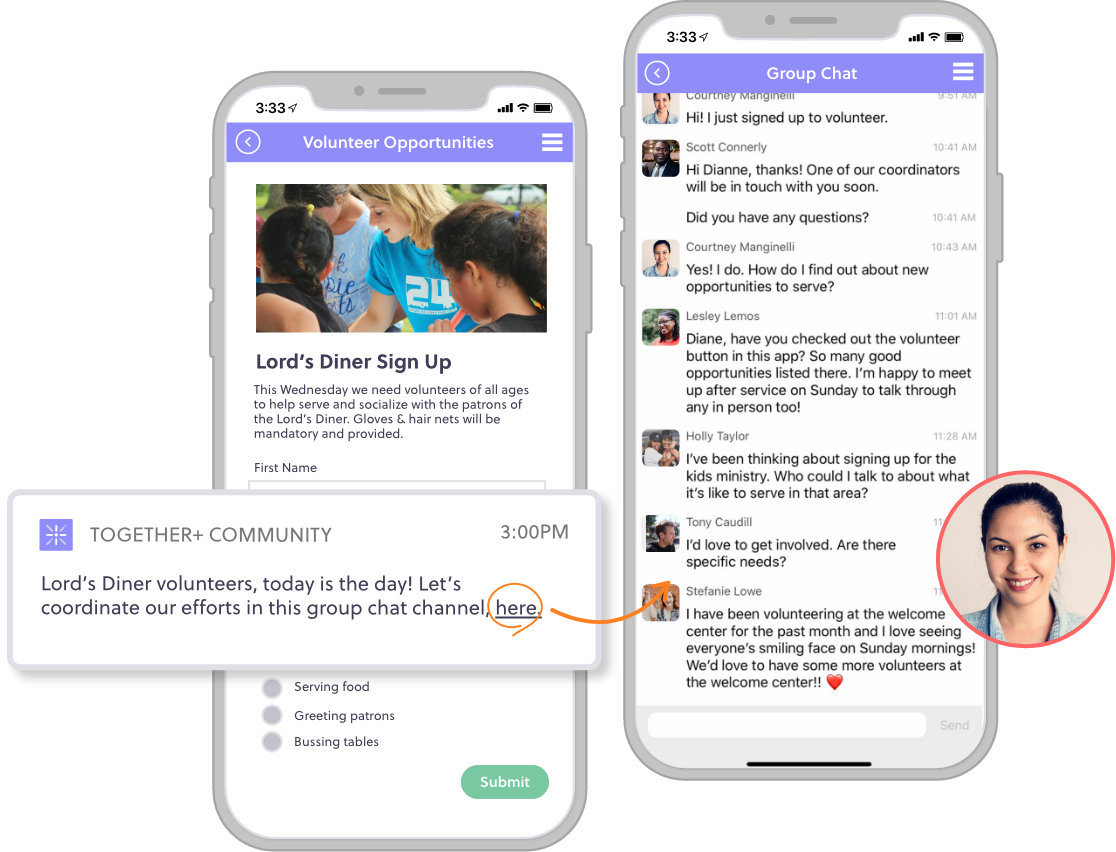 Everything works Together
+
Text a member survey. Share a volunteer form. Send links to features and content in your app. The list goes on.
Because real-time messaging is connected to all your Together+ tools, you can do so much more simultaneously, from one place—communicate, make next steps easy, gather information, and beyond.