Take the guesswork out of managing your church's information—for you and your members.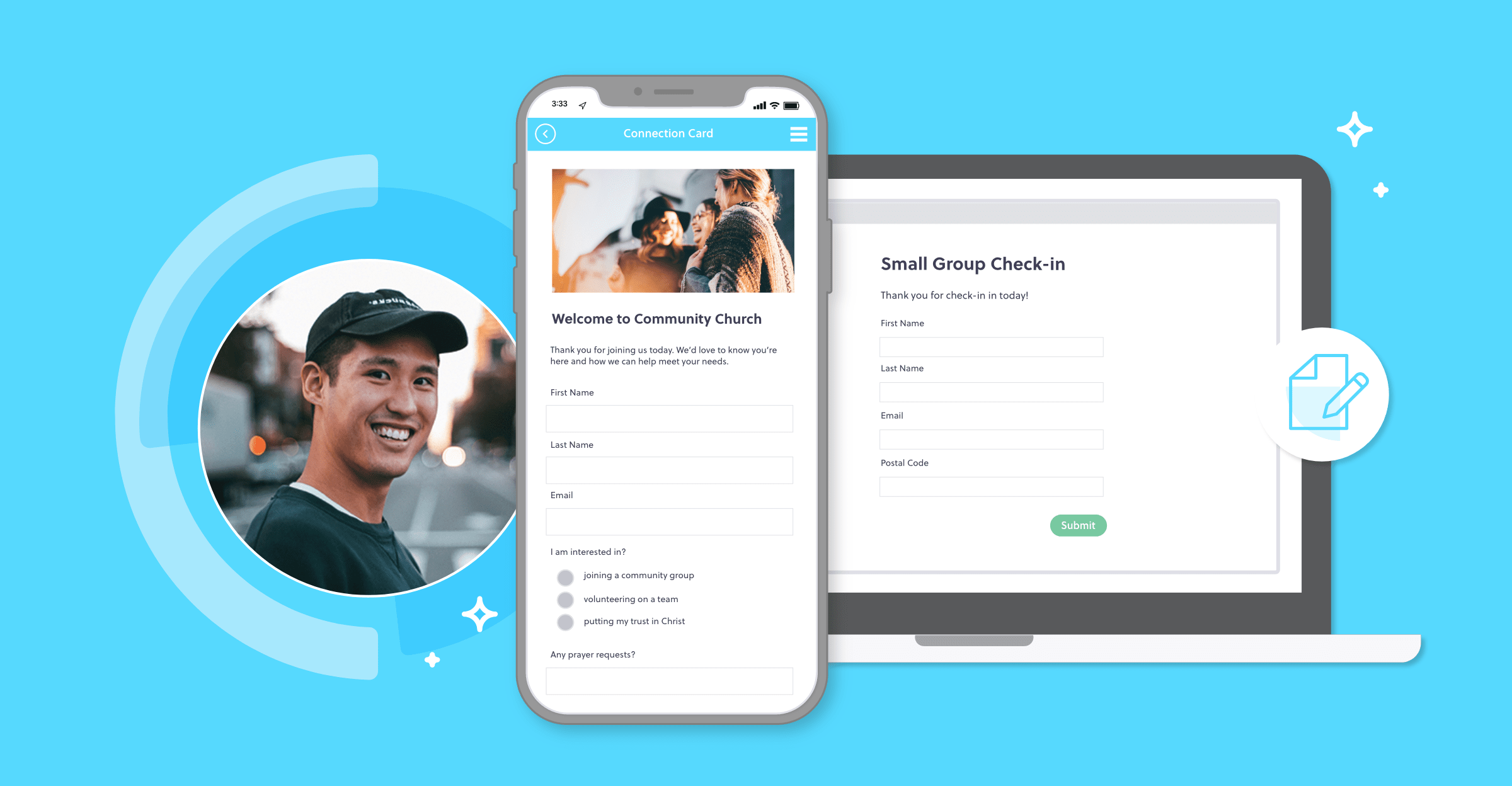 There's no question, a lot of important information is swirling amongst your congregation. Have you found yourself at a loss for what forms you need when? It's time to stop spinning your wheels trying to navigate one check-in form to rule them all and to become strategic about which forms you use within your church.
From years of working closely with our church partners, here are the tried-and-true forms solving the information-gathering puzzle.
Provide multiple options for church members to care for one another and their leadership so they no longer feel restricted on practicing goodwill.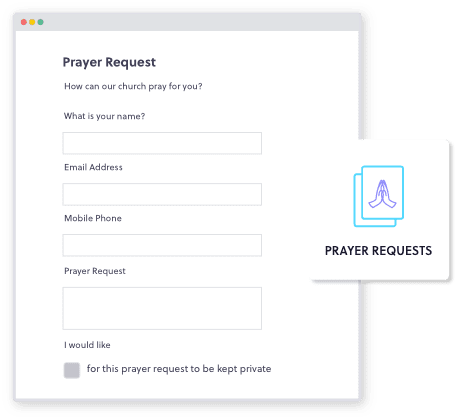 Contact a leader

Church admin
Church financial leader
Small group leader
Sunday School teacher
Plan your visit

Bonus: Go the extra mile for your visitors with a "Have a question or need special accommodations?" portion! 
Prayer requests 

Prayer wall
Eliminate the stress for your members attending your events—no matter where they are tuning in.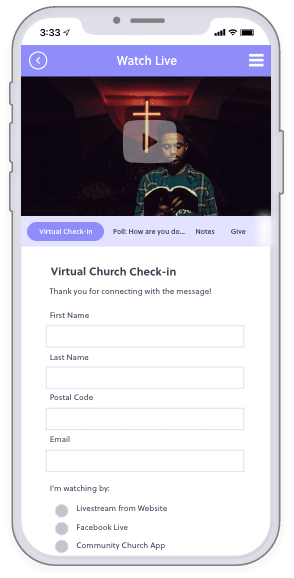 Events

You can even include a payment!
New visitor connect card

Sunday school 

Traditional, in-person worship service 

Virtual worship service
Eliminate the stress for your members attending your events—no matter where they are tuning in.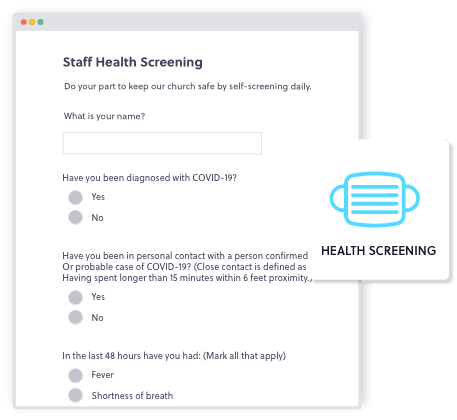 Online communion event

Worship time registrations 

Virtual check-in

Health Screening form
Make it easy to ask important questions and feedback—anonymously or named.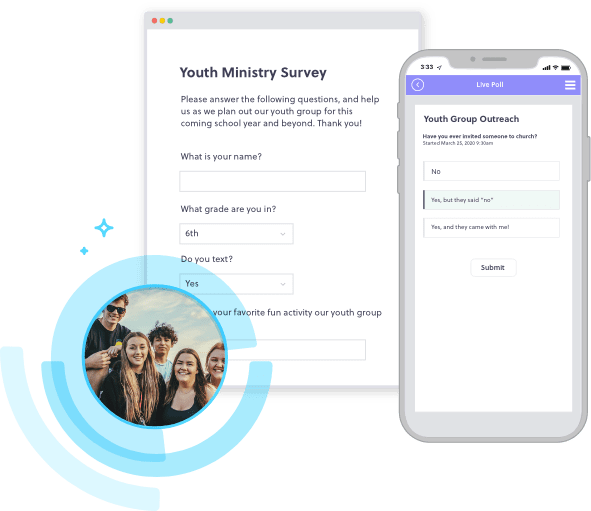 COVID/Virtual Church adjustments

Sunday School 

Small group 

Virtual events 

Worship service 

Youth group
Take the chore out of housekeeping by creating forms housing every possible piece of information you will need from your members.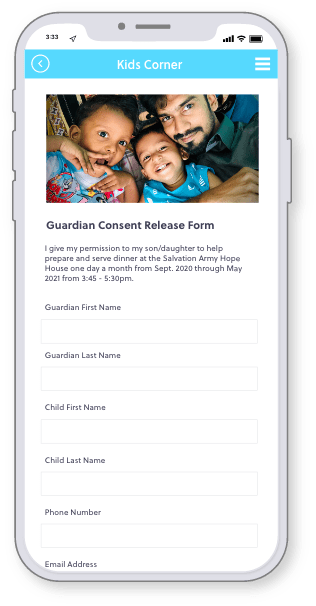 Event food allergies 

Event permission "slips"

Parental consent/release form

Sunday coffee sign-ups
Say goodbye to the headache of endless lists of entries by providing multiple channels for specific registrations.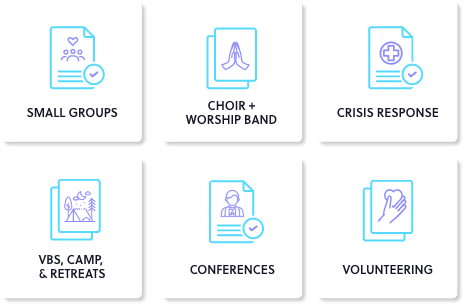 Adult retreat
Camp

Camper w/ payment
Camp counselor
Camp teams
Crisis response

Crisis response ministries
Earthquakes, fires, floods, hurricanes, tornadoes
Choir/worship band
Conference
Greeter/Offering Attendant/Acolyte
New/Member Classes
Small-Group Signups
Teen retreat
VBS
Volunteer

Food train
Grocery run
Errand run
Get the information you need in a manner that doesn't weigh down a single member of your church (including you!) There's a lot going on at your church. Let's make it easier. 
If you would like to see how Together+ forms can power participation at your church, we encourage you to schedule a call with one of our Engagement Specialists today!