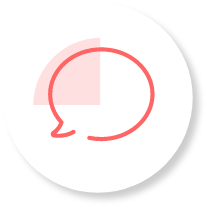 Right message + Right People + Right time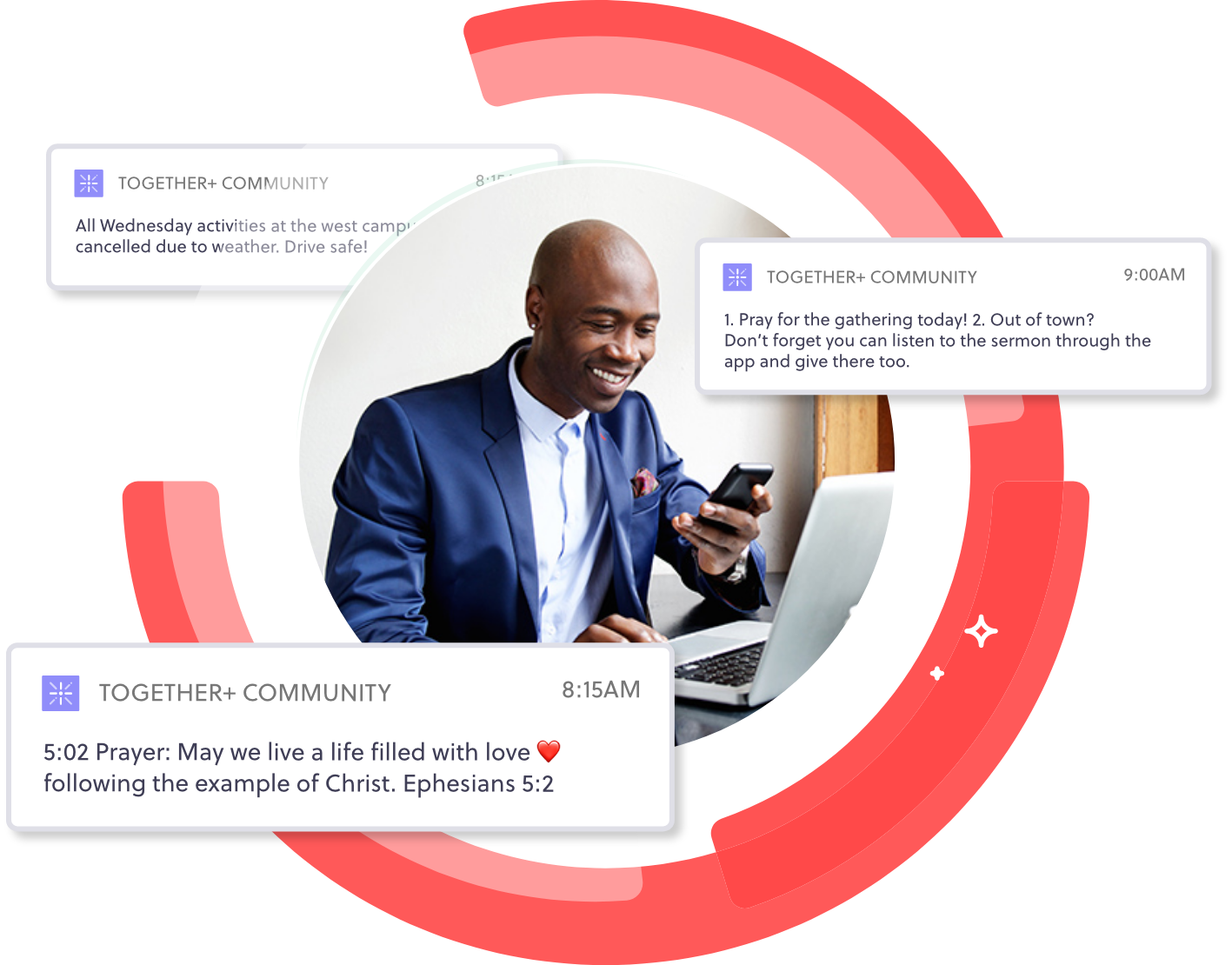 98% of texts are read within the first 2 minutes.
Don't try to compete with flooded inboxes and social feeds, send a direct text instead. It's instant, clear, and effective—exactly how communication should be.
Make your message
the priority. Easily.
For optimal clarity and participation, it's critical that announcements, time-sensitive reminders, alerts, sign-ups, and more are received in real-time.
Text messages get important, timely communications in front of the right people, right away.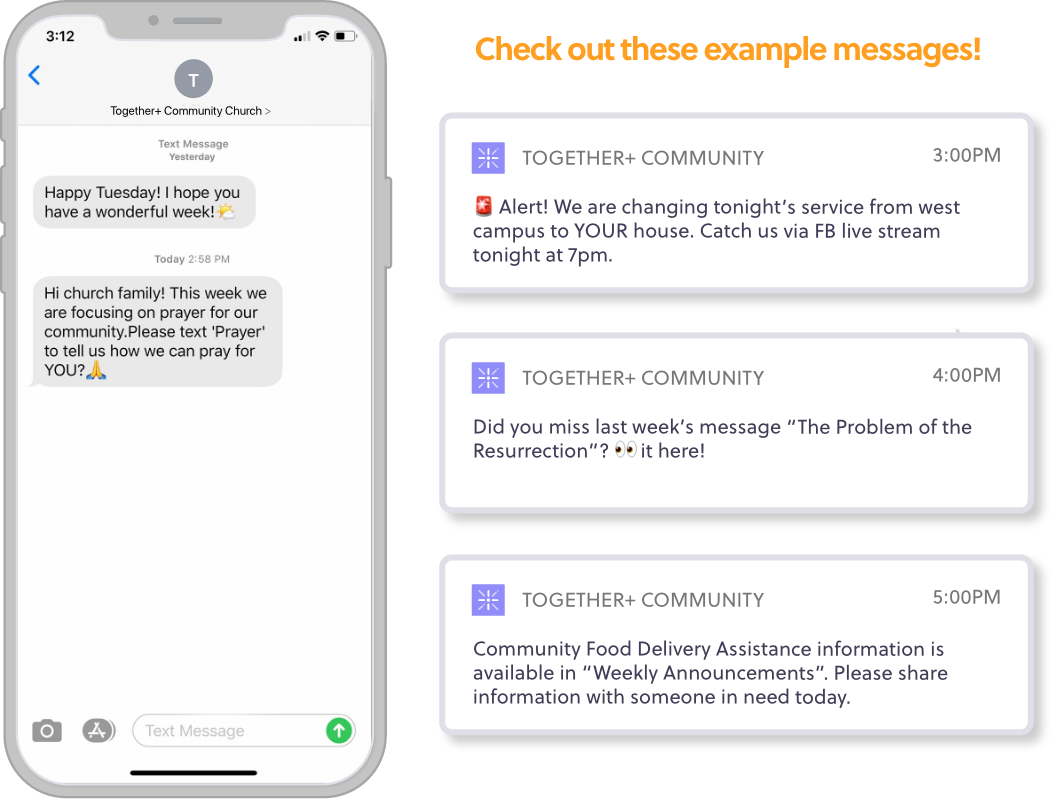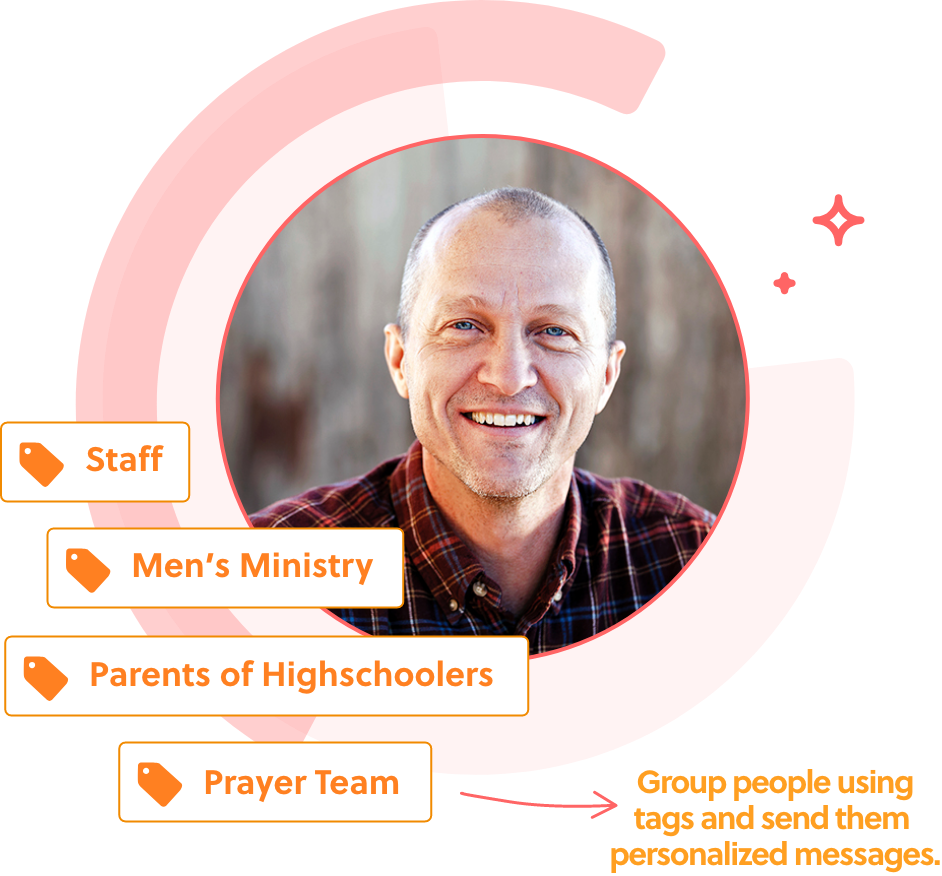 A direct line to your people.
Oftentimes, messages don't need to go to everyone. Admins can send targeted messages to specific groups with tags and segmentation.
As a result, members don't get bombarded with information that isn't relevant to them."
Help members tap into generosity.
Text-to-give allows members and visitors to securely give right from their phones without any frustrating logins.
Members simply:
Text the keyword "Give" to your designated number, then click on the link.

Choose donation amount + payment method

Boom! Gift complete.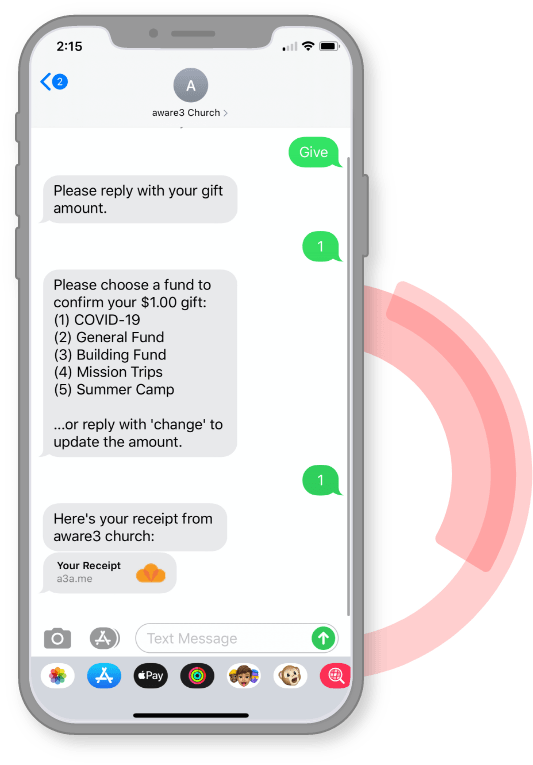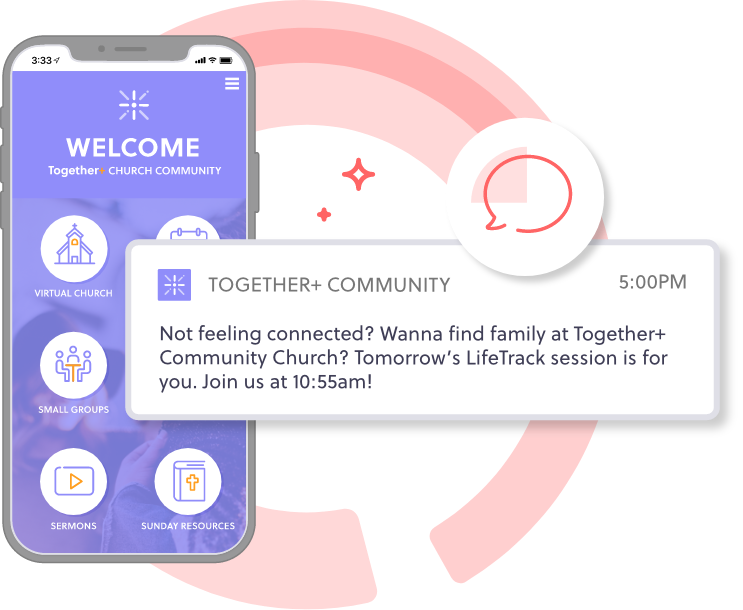 "We reach more people
with notifications than
we did with just email."
Amy Eger, Financial & Stewardship Coordinator, All Saints Parish
SEE HOW AWARE3 CAN POWER COMMUNICATION AT YOUR CHURCH.
EASY + VERSATILE TEXTING ACTIONS
Call your members to action with a text.
With Text-to-act, members simply text a keyword like "Connect or Volunteer" to receive relevant forms and next steps.
See for yourself. Text "connect" to 816.760.2684
You can also send links via text. Whether it's a Spotify worship playlist or a form to buy a T-shirt, text your members the links they need on the go.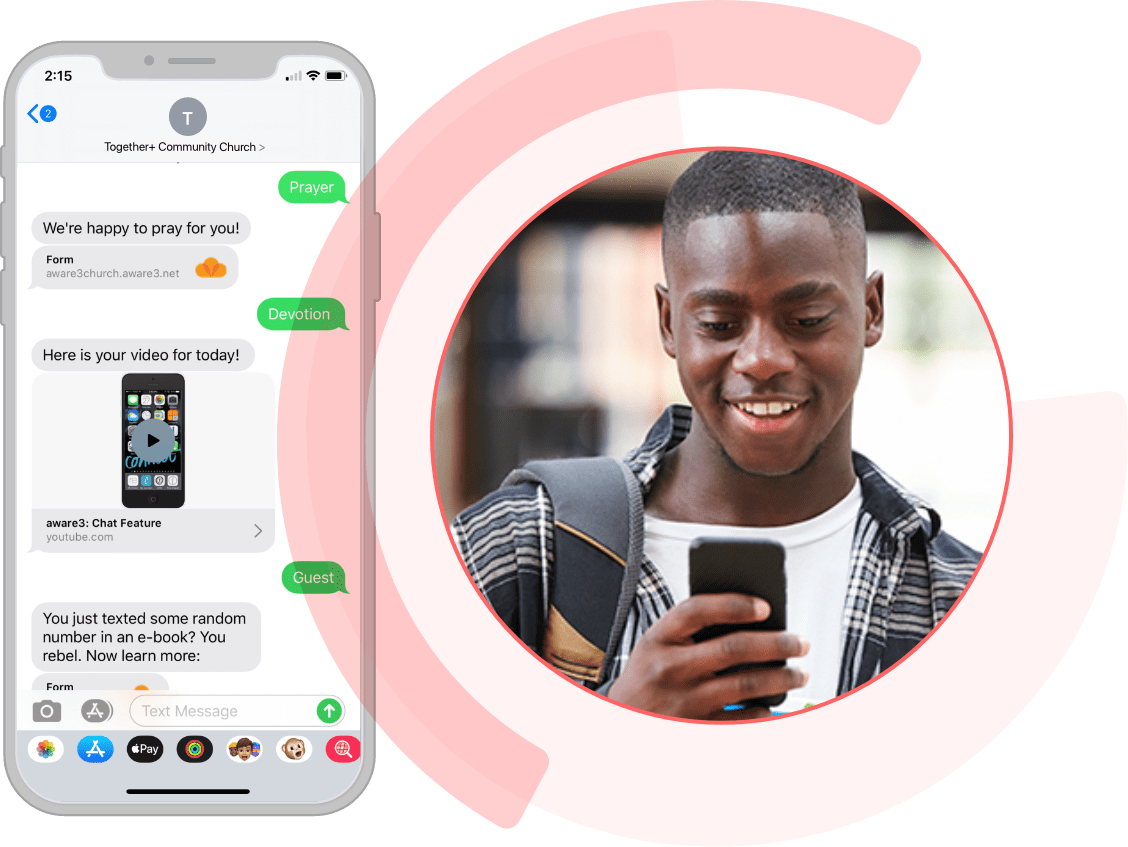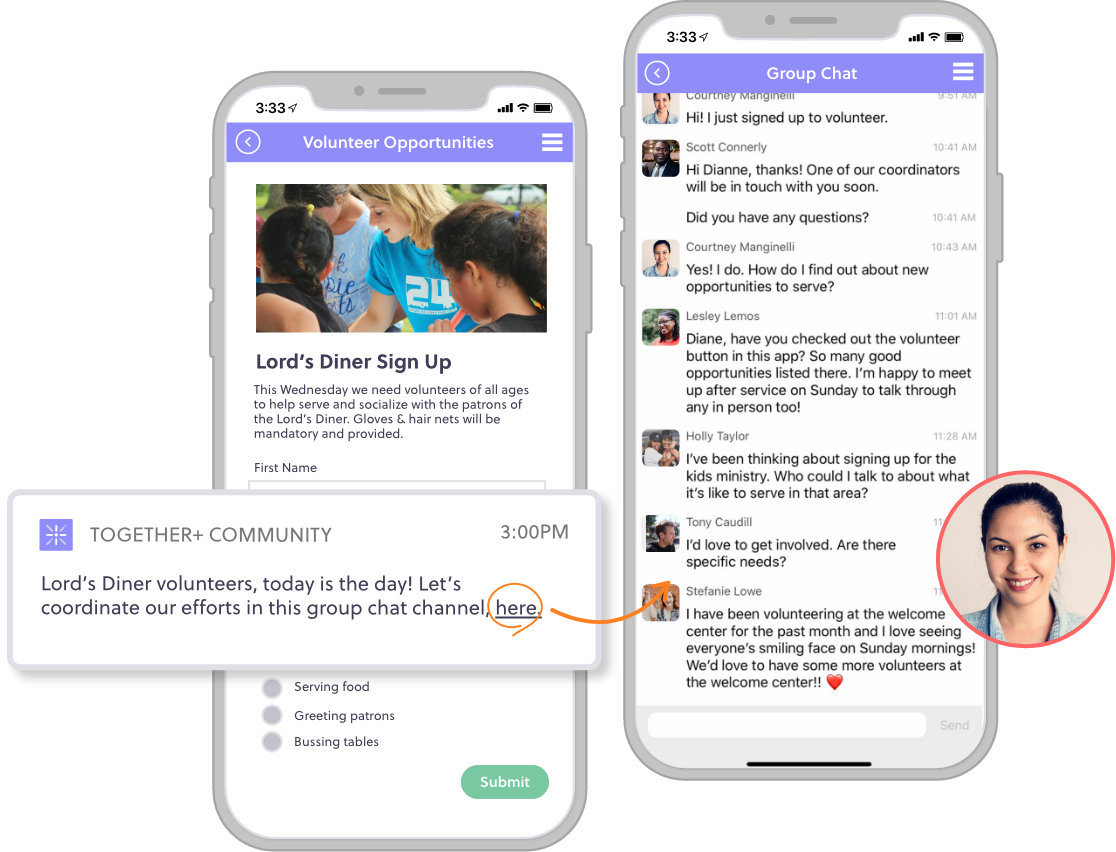 Everything works with aware3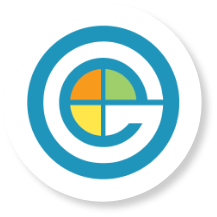 "As we started to increase our texting we noticed we had about 200 more people on specifically the text-to-phone-number list than we did on our email list. I noticed if we sent out a text, action happened almost immediately. We'd also have 20 or 30 people sign up in the next 5 minutes after the text message hit as opposed to when an email goes out we maybe get 1 or 2 people sign up… because they may or may not open that email.
For us we use aware3 texting as one of our primary modes of communication because it is effective."
— Creative Arts Pastor, Conor, The Gathering KC
200
more people signed up for texts
30x
the response of email