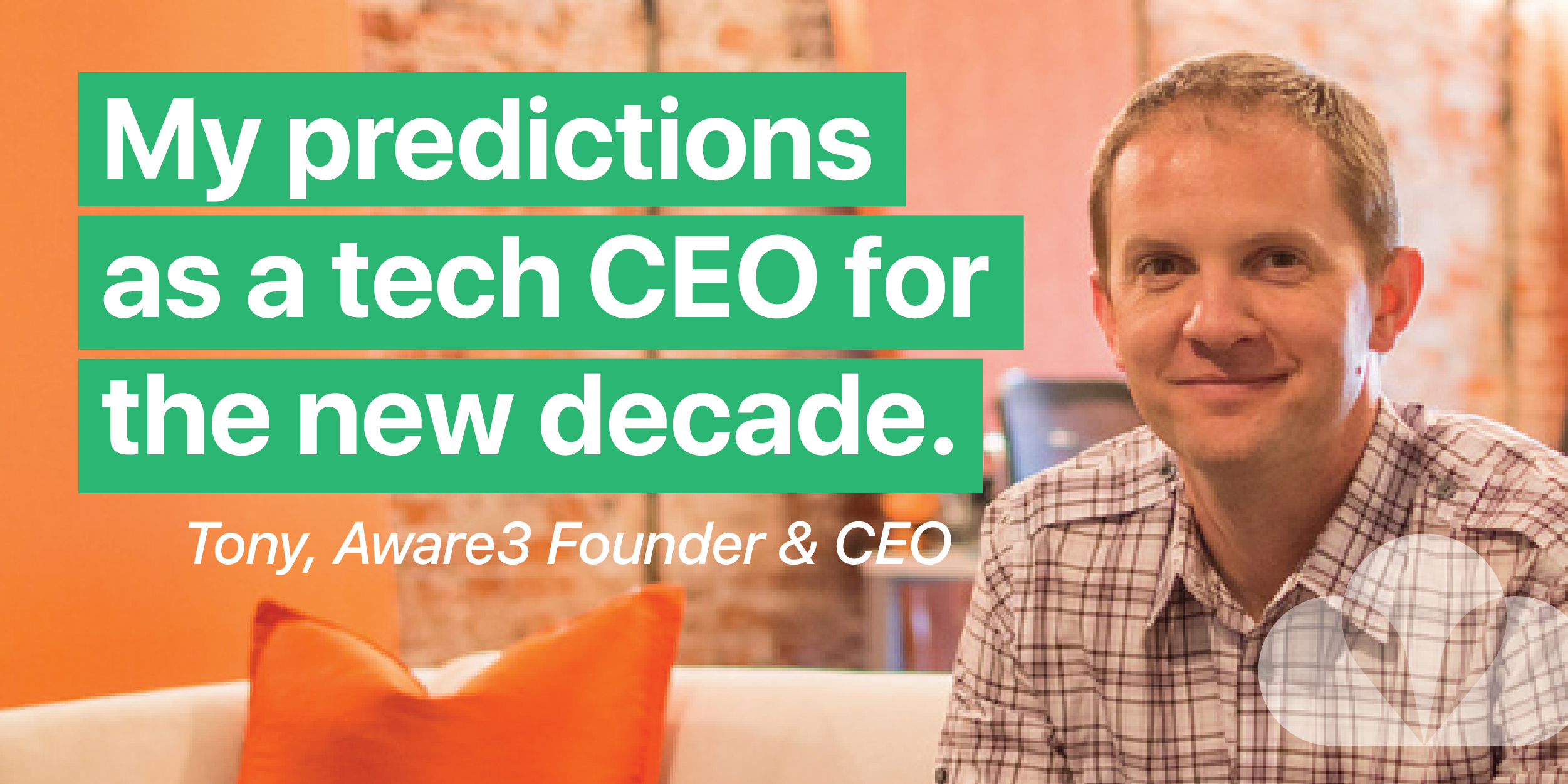 A tech CEO's 5 predictions about the future of church and tech
Will this be the decade when tech actually begins to serve the church?
Joe and I started aware3 in the Fall of 2013. Our first
church app
was for my church here in Kansas City. As a regular attendee at my church with my wife and newborn son, I found myself becoming increasingly frustrated. I could never find the right information at the right time, the giving options were dated, paper bulletins were being printed and thrown away, lots of missed communications, and so on. We felt like there had to be a better way and we wanted to help. Our only intentions were to help my local church grow—We had no idea that in time, we'd be helping churches all over the country.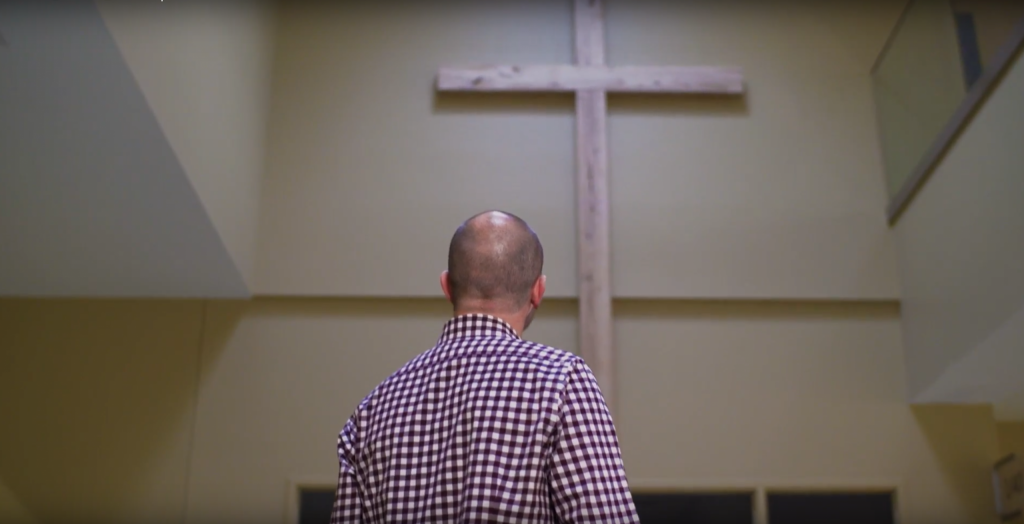 Over the years our vision has grown. Today, our Platform serves over 2,500 churches, schools and nonprofits across the US. We've seen firsthand the incredible things technology can do for the Church, but we're far from done. We're obsessed with finding new ways to bring people together and make an even bigger difference.
It's no secret that technology has connected us like never before. Churches can reach people in ways we never imagined just a few short years ago. However, there has to be a balance as technology can quickly become overwhelming for both church staff and members. Just like the old adage says, more isn't always better. Every day, there's a hot, new app or service. To keep your church relevant, you may feel pressure to keep up with it all.
Even worse, we've seen online profiles and social media feeds being positioned as a replacement for real-world relationships and physical community gathering places. We believe real-world interactions and relationships are critical to the future of the Church and society as a whole. It's clear what impact this "tech only" approach has had on our society, and it's not for the better. Technology should be used to encourage, not replace real-world relationships.
We don't see our tech as the destination. We see it as a bridge—connecting people to the tools and communications they need, encouraging them to be a part of something bigger than themselves, and ultimately driving them into the real world to serve and participate in meaningful relationships.
These are just a few of the reasons why our vision for aware3 has continued to grow over the years. We deeply believe in the power and importance of churches in our local communities. And while I certainly don't have a crystal ball, I do spend a lot of my time thinking about where technology is headed and how/if it will impact the Church. As we begin our next decade, below are 5 important "church tech" themes that I believe will shape and transform how you engage with your members:
#1 Churches will have fewer online tools & services.
The last decade was all about new online tools. An app or online service has been invented for just about every facet of the church experience, from giving, to texting, to video, to worship planning. Lots of new interesting things were created, but again, more is not always better. Many churches have their staff spending too much time managing tools and the mission is being left behind. They are burning out and to top it all off, the members (who they are trying to serve) are still frustrated and confused. Church data is often scattered all over the place, so understanding what is and isn't working is a nearly impossible task.
We've already seen some consolidation over the past few years, but that trend will accelerate. Churches want to do more with less. They are looking for a holistic, centralized & accurate view of their members' activities; everything from attendance, to giving, to serving and beyond.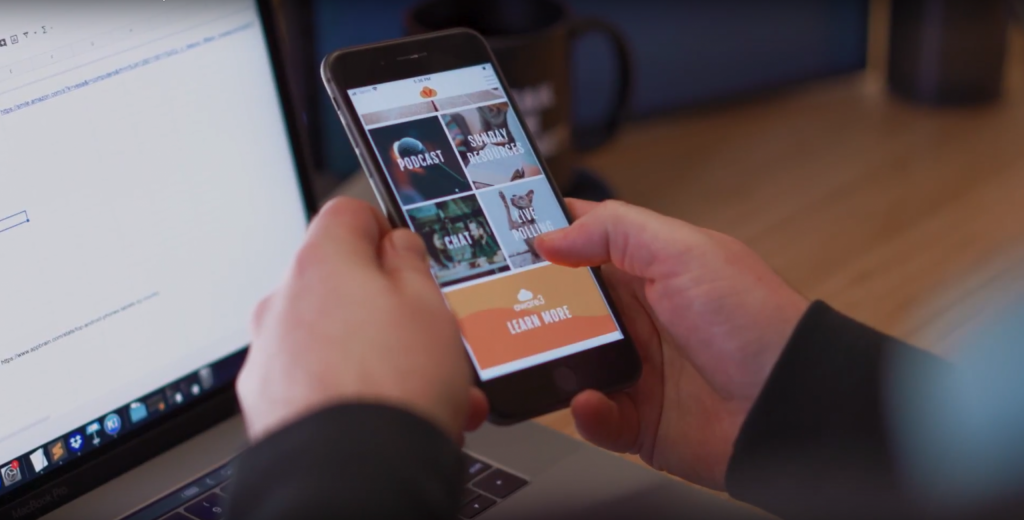 #2 Churches will "cut the cord" with their Church Management System (ChMS).
Growing up prior to the internet, my family relied on cable TV. In general, it worked. It was certainly better than the alternative of rabbit ears, but it felt like my Mom and Dad were always complaining about paying for channels we didn't use, broken cable boxes, rigid programming, and too many commercials. In general, we paid for a service that we tolerated but were left wishing for something better.
Then, along came the internet and with it a host of new streaming services like Netflix, Hulu, etc. These models have flipped the cable TV market upside down. Most families I know have already "cut the cord" and moved onto more accessible, personalized, and right-sized options as streaming-only households.
Over the next decade, we're going to see something similar happen with Church Management Systems. There is no debate that Church Management Systems (ChMS's) have played a key role in the "church tech" scene over the past decade. They were foundational in getting us to where we are today. Unfortunately, when we ask church staff if they like their ChMS, more often than not, we're met with eye-rolling and deep sighs.
Even worse, many churches we talk to feel locked-in and beholden to their "database" because "they have all our data." No one should feel like a prisoner to a tool or service they pay for. Some ChMS's have seen the writing on the wall and have attempted to reposition themselves as a member engagement solution, but that isn't reality. The reality is that a ChMS is a back-office database for church staff. It has left us all asking, where is a Netflix-like response to the ChMS market?
The path forward is moving away from stagnate admin-managed databases to more dynamic engagement-led models. Engagement platforms make it virtually effortless for your members to actually participate in their church with easy access to small groups, volunteer opportunities, registrations, class sign-ups, daily devotionals, and more. The important part is that this access is a mobile-led experience where any time of day, anywhere, members are able to engage in your mission.
We are wearing rose-colored glasses if we think church engagement is measured by Sunday Attendance or Giving dollars only. I know it's the easiest thing to measure for the ChMS model, but that won't be the case for much longer. The future holds access to more data, more knowledge and more of a real-time understanding of the health of your church.
Over the course of the next decade, traditional Church Management Systems will give way to emerging engagement platforms that will provide more accurate & complete member data and offer a real-time view into the health of your church. These platforms will afford church leaders the ability to leverage data to provide members with a personalized experience that drives deeper engagement.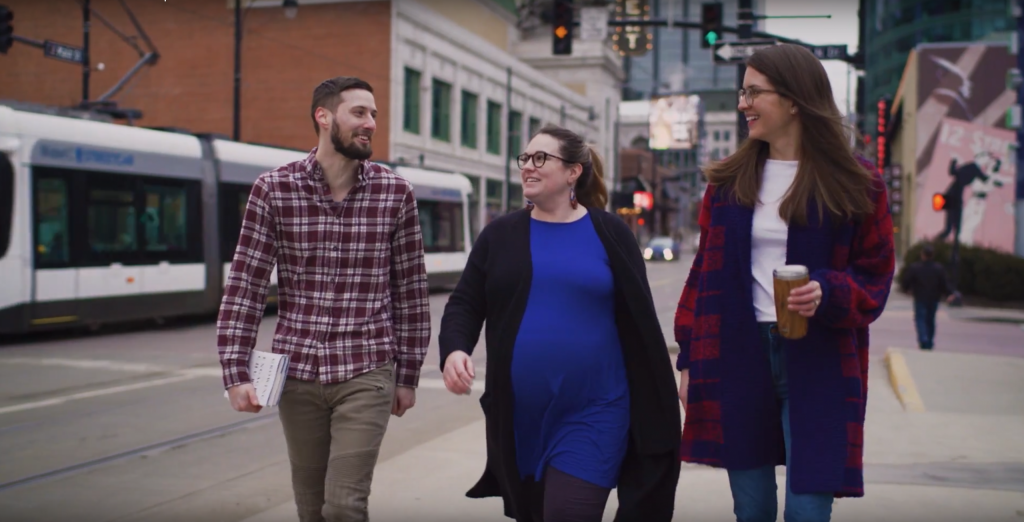 #3 Data will spur growth for local churches.
A one-size-fits-all spray-and-pray approach will no longer work for your church. People expect a personalized experience when it comes to the technology they interact with daily. Just like your Amazon account presents you with other products you may "like", or Netflix recommends content based on your history, people expect technology to make their lives easier and more personalized.
Data analytics are no longer just for big companies like Amazon and Netflix. Churches must embrace this new approach. With these new engagement platforms, churches will be armed with a real-time, 360-degree view of their membership and have the ability to get more targeted and more personal with each and every person that walks through their doors.
#4 Churches will be expected to offer a personalized, always-available member experience.
The ability to make real-time suggestions like small groups or volunteer opportunities based on a member's tech habits, interests, and location will create more engaged members. When members feel heard and valued in all interactions both physical and digital, they are more likely to be spiritually committed, form strong emotional connections and real-world relationships. On top of that, engaged members invite more people and give more of their time & resources. These are the people that drive everything for a church and are the disciples that the church is on a mission to make.
I have a personal case-study that has become increasingly relevant over the last year and is helpful in understanding the engagement parallel for a church. My family and I recently joined a neighborhood community center and gym. We did a little bit of research on their website. It had an overview of classes they offer and a bit about what the experience would be like there. The website was very much built to help us decide whether or not we wanted to join.
We decided to become members and during our onboarding, we were told to download their mobile app. We soon found that it is the one-stop-shop for everything the community center offers. As time went on, the app started to learn the classes I was checking into and events I was saving. It began suggesting new, interesting opportunities that matched my habits and interests. It was an extension of the community center, keeping their offerings and my gym attendance top-of-mind— we all know keeping up that routine is tough!
I am also able to receive personalized communications for the things that matter to my family. My 7-year-old son loves hitting up the swimming pool in the summertime. Our app keeps us plugged into weather-related delays, openings, and closures, which has become very handy. It's easy to see how something like this translates to the church experience.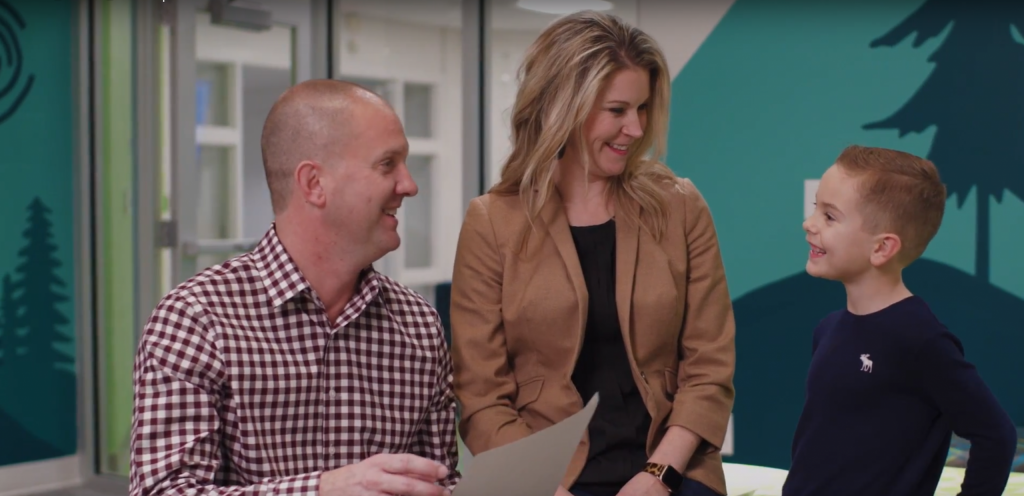 As the age of mobile continues to transform, connectivity will be increasingly more nuanced and personal. The internet of things or IoT is a prime example. IoT can power all of the experiences in our lives right from our phones: home, gym, driving, banking, grocery shopping and so much more. Why shouldn't the church be powered by the all-in-one tool in our pockets? Why shouldn't each member get to have a personalized experience with their faith community? The answer is they absolutely should.
#5 Online giving innovation will accelerate.
With the world seeking more personalized engagement experiences, we will see innovation around online giving rapidly accelerate. I believe Online Giving will accelerate the most for churches. Even now it's no longer a nice-to-have, it's a must-have. It's important to have an online giving provider that covers not only your website, but mobile giving, texting and more. Again, because that's where personalization comes in. People expect to be able to give how and where they feel compelled. If those needs aren't met, the church misses a generous opportunity.
As online giving technology evolves, innovative technologies will make it easier than ever for people to give anytime, anywhere. Think about apps like Venmo, Cash and even Apple Pay. Not only must churches meet people where they are in moments of generosity, but they've got to diversify the kinds of giving calls to action they have. Some people may feel inspired to give on a recurring basis because they love the ease and accessibility of setting it and forgetting it. Others would rather give to something more personal and actionable like a crowdfunding campaign for a mission trip or service project. We can't box generosity into an offering plate on Sunday morning or a single button on a website (mostly used by newcomers). Churches must be ready to meet their donors where they are.
Our church partners have big hearts and big missions but are short on time and budgets. Pastors and church staff don't have time to manage three, four, or five different platforms that each serve one specific purpose—and they don't want their data all over the place. They need a tool powered by data and expertise that will help them know where to engage their members.
And speaking of members, they're changing too. Millennials are now the biggest demographic. Their expectations and needs are different than the generations before them. And while there are challenges associated with that, there's also opportunity. They want to be a part of and actively contribute to something bigger than themselves, we just have to connect with them in a new way that is always-available, personalized, and leverages data to deepen their engagement.
Only time will tell if I'm right or wrong with my predictions for the next decade, but what I think we can all agree on is that the Church must define and embrace a healthy relationship with technology. When used properly, it can strengthen your church, advance your mission, and help your members create real-world relationships.
On a personal note, I am so excited for this next chapter. I'm excited to see how we can strengthen the Church through technology together. I'm excited to take some big steps with you that can help the Church reverse a decade of decline. We have some big things in the works here at aware3 that I can't wait to share with you. Stay tuned.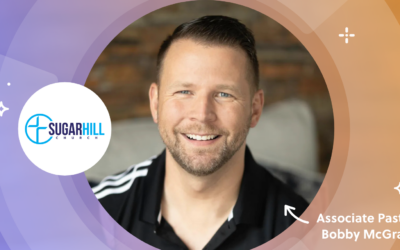 New Perspectives In Giving Strategy: Removing Obstacles To Light The WayWhen giving became more accessible and visible for members using mobile, Sugar Hill Church saw their giving strategy and engagement soar to new heights. OverviewA few years ago, Bobby McGraw,...
read more