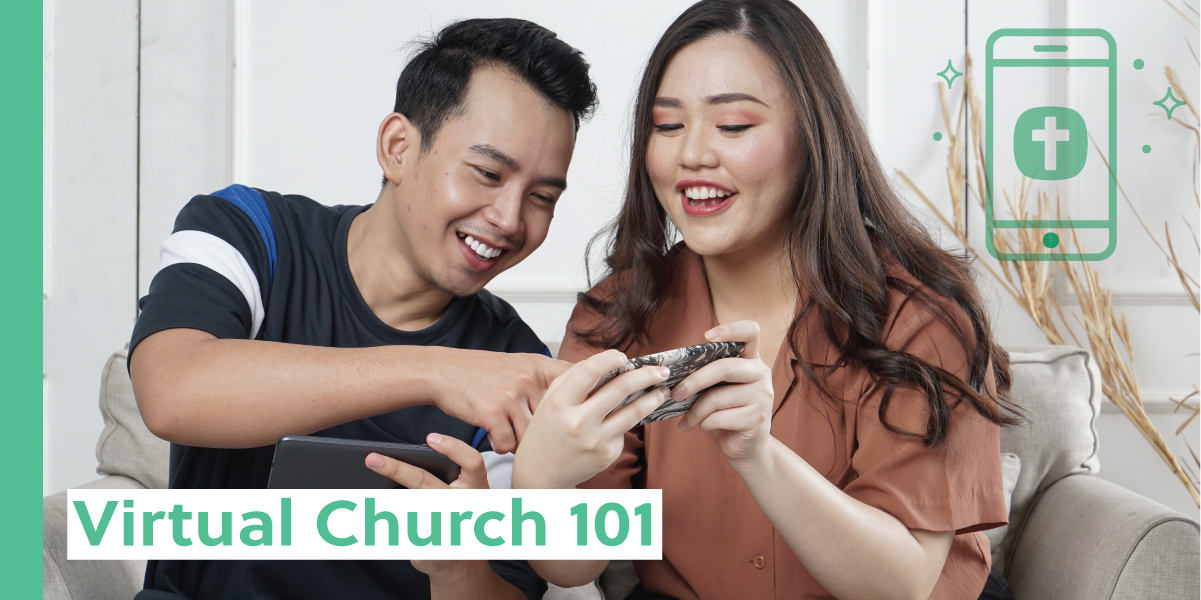 Navigating Church & COVID-19
Day-to-day life has changed almost overnight and there's a new "normal" for pretty much every aspect of our daily lives, especially for churches. With the uncertainty that the Coronavirus has brought to our world, faith communities are navigating the changing face of church. As more and more people look to the church for hope and comfort, church leaders are searching for new, creative ways to support, connect, and minister to those people.
Thankfully, worship services, small groups and other church gatherings are no longer limited to physical places. Now, more than ever, churches are utilizing technology for "virtual church." From live streaming sermons to passing a digital offering plate to app-facilitated good works, virtual church allows your community to connect, communicate, and keep moving forward even in the midst of crisis and chaos.

Create a church home away from home.
When shifting from a physical setting to a digital structure, it's important to have one place to house all the elements of your virtual church. You can take out the guesswork for members and staff by establishing a "go-to" space for all your information and content—an app is a great example. Here's a list of recommended elements and resources to include when creating your virtual church:

COVID-19 Updates
Everyone feels and functions better when they're in the loop. Push notifications and text messages are a great way to get people the info they need anytime, anywhere.

Live stream of your service
In an effort to keep people safe and healthy, many churches are shifting from traditional, in-person services to live-streaming services. That way, members can enjoy and participate in the service from the comfort of their own homes.
In an effort to keep people safe and healthy, many churches are shifting from traditional, in-person services to live-streaming services. That way, members can enjoy and participate in the service from the comfort of their own homes.

Worship playlist
There's just something about music that soothes the soul—especially in times like these. Share your favorite worship playlist with your members.

Fun Tip: Have a band member perform a "mini concert" with live stream or recorded video.

Podcast
A friendly, familiar voice goes a long way. Use a podcast to share updates and extend your message beyond Sunday as well as offer comfort to your members during the week.
Many have fallen on hard times—physically, mentally, financially and otherwise. Allow your members to submit prayer requests to be shared throughout the congregation.
Even though we are in a time of social distancing, members can still do their part from afar. Forms are an accessible and effective way to keep your church volunteer program going strong.

Online giving/virtual offering plate
A lot of things are put on pause right now, but generosity shouldn't be one of them. Ensure your members have an easy way to give from any location.

With the state of the world changing daily and even hourly, real-time communication tools keep your community informed and engaged. Where can people find up-to-date information? How can they participate in church services and initiatives during this time? The right tools will help you answer questions and manage all the change.
We don't want anyone feeling disconnected or in the dark. Having connection features like member directories and chat, encourage people to reach out to each other, say hi, or lend a hand. Communication tools like push and text messages help get the right message to the right members at the right time. Check out a few push and text message examples we've seen from our awesome church partners:
"

The church and COVID-19 preparedness. Open the app for details.

"

"

Friendly reminder that we will be gathering virtually for church this Sunday. Join us online to watch & worship with us!

"

"

Learn about our Facebook & YouTube Live worship service @ 9:45 am tomorrow. Tap the event in our app calendar. Invite a

friend!"
Adapting to virtual church is no easy feat. We're here for you.
This is a strange and difficult time for all of us. We understand that during these trying times resources may be tight and stress high. To help your church navigate the upcoming weeks, our team has come together to provide 2 free months of tech solutions. If there's anything else we can do to help, please don't hesitate to reach out.
Know that Aware3 is here to help you day by day, every step of the way.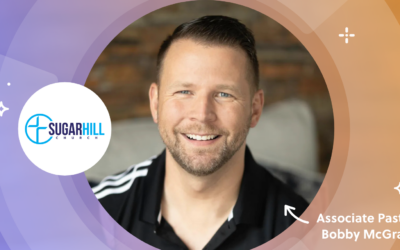 New Perspectives In Giving Strategy: Removing Obstacles To Light The WayWhen giving became more accessible and visible for members using mobile, Sugar Hill Church saw their giving strategy and engagement soar to new heights. OverviewA few years ago, Bobby McGraw,...
read more